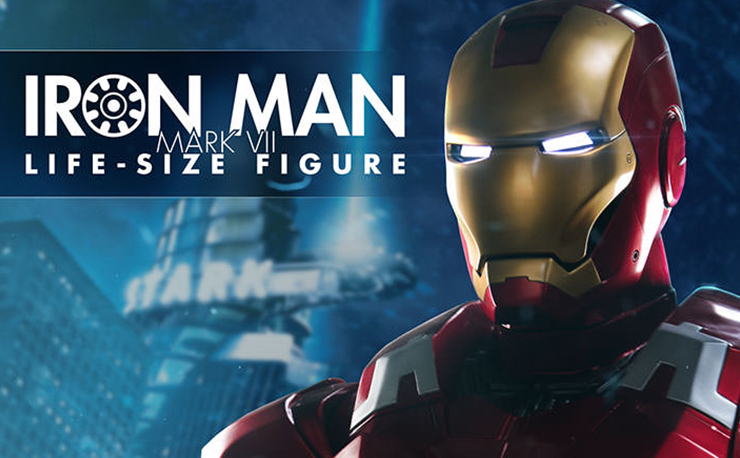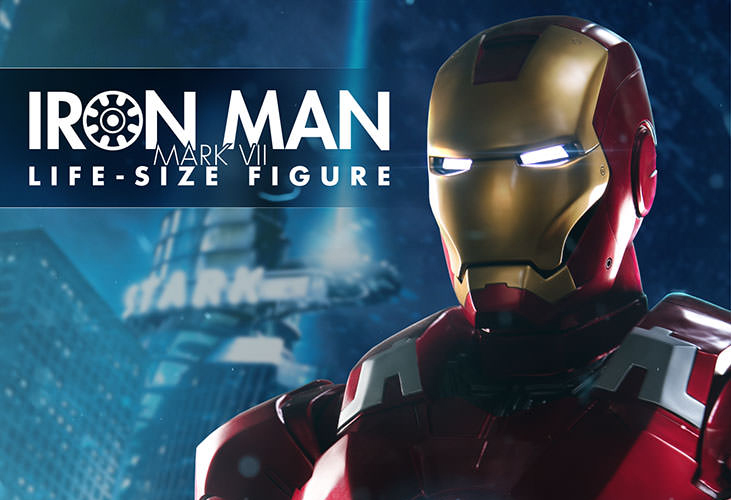 It's no doubt that 2008's big screen adaptation of Iron Man created the beast that is now known as the Marvel Cinematic Universe, and Robert Downey Jr.'s perfect portrayal of the billionaire superhero was the breath of fresh air comic book movies needed. Well that was almost a decade ago and to this day Iron Man remains one of Marvel's most popular characters, so it should come as no surprise that a brand like Sideshow Collectibles is giving fans the chance to own their very own life-size Iron Man suit, but we are a little shocked (and overjoyed) that there's now a Mark VII replica to add to the already announced Mark III version.
This unfortunately non-functioning life-size version of Iron Man's Mark VII armor, which he uses in both the first Avengers film and in Iron Man 3, stands at a whopping 6'10" tall and is hyper-detailed to reflect his look from both of those films. And if just owning this wasn't already enough, this insanely cool piece of memorabilia comes with fully functional light-up eyes, arc reactor and palm repulsors.
Pre-orders start tomorrow at Sideshow.com, so make sure you stay tuned for more info and a link to buy.
Update: The Life-Size Iron Man Mark VII Armor Figure is now available for pre-order here.