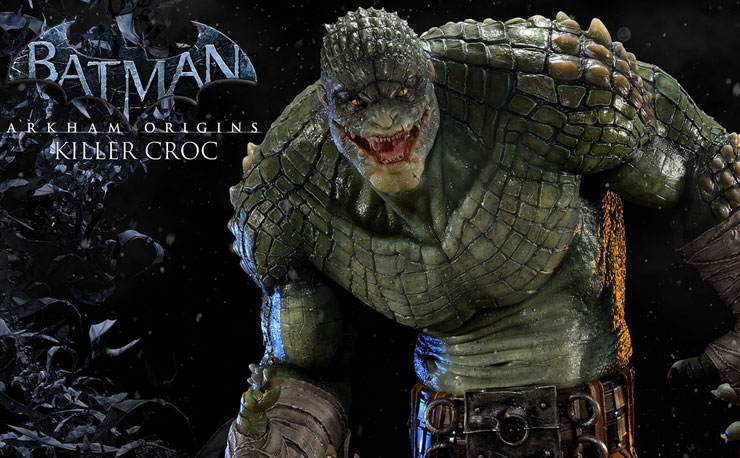 Surfacing from the sewers of Gotham City and straight into Prime 1 Studio's Batman: Arkham Origins collection is this limited edition Killer Croc statue that's set to release towards the end of 2017.
Standing 35 inches tall with high-quality translucent resin for a lifelike skin effect, this premium Killer Croc statue by Prime 1 Studio features a moveable Head Skull, an interchangeable Open Mouth Head, an interchangeable Closed Mouth Head, and a moveable Batman Head Skull (as a Sideshow exclusive accessory). The statue is limited to 350 units in total.
Take a closer look at the Prime 1 Studio Killer Croc Statue below that's available for pre-order at Sideshow.com with an estimated arrival of October 2017 – December 2017.