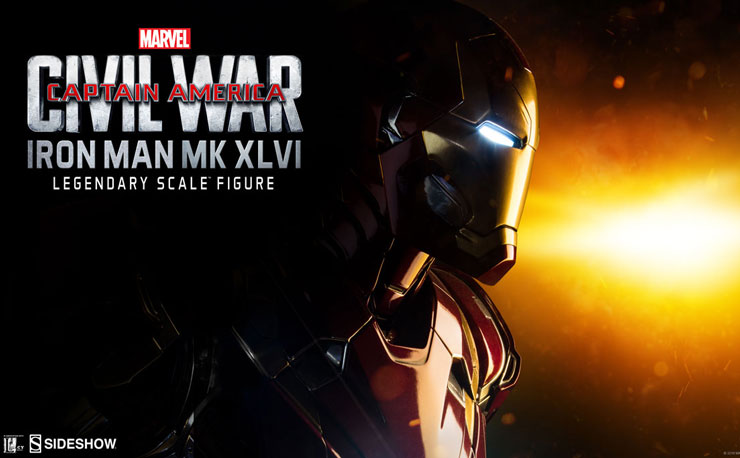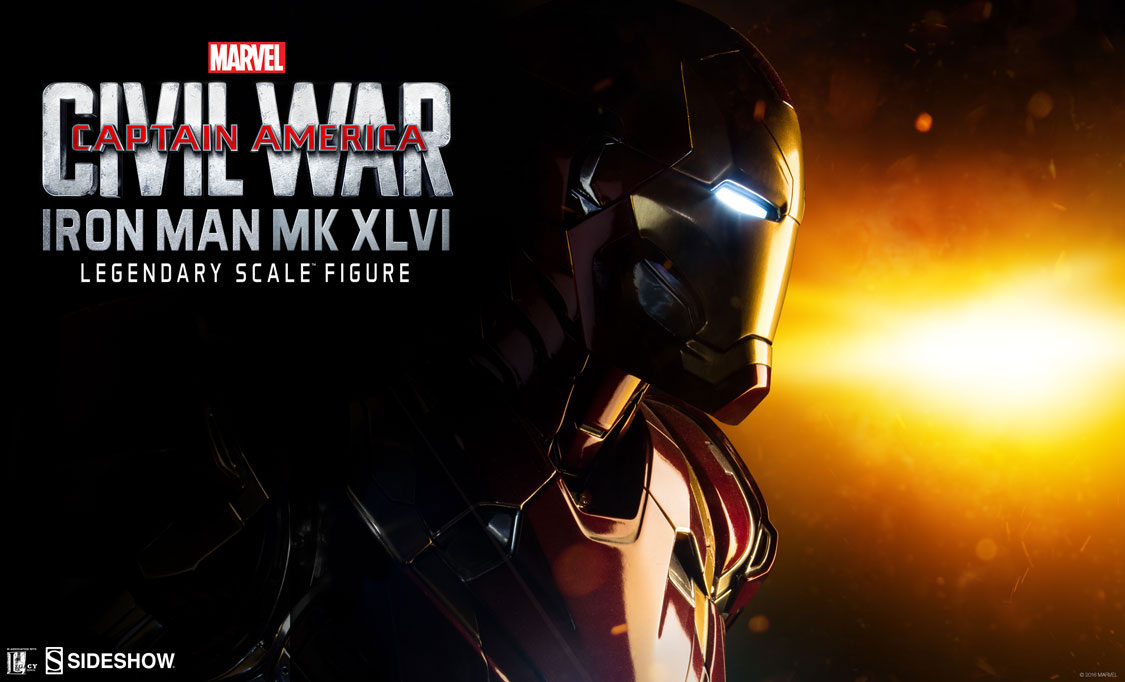 After surfacing as a sneak peek to coincide with the release of Captain America: Civil War in theatres earlier this year, the Iron Man Mark XLVI Legendary Scale Figure by Sideshow Collectibles will soon be available for pre-order.
What's Legendary Scale? It's HUGE. Approximately 1:2 scale (or three feet tall to be exact). For a visual reference, check out the Iron Man Mark 43 Legendary Scale Figure that's already available for pre-order and on display at Sideshow's site.
If you're gunning to grab this Captain America: Civil War Iron Man maquette for your collection, you'll be able to pre-order it on Thursday, November 10, 2016 at Sideshow.com.