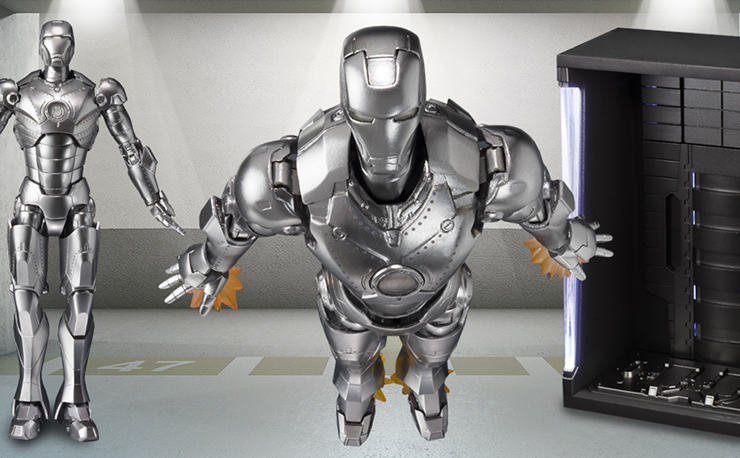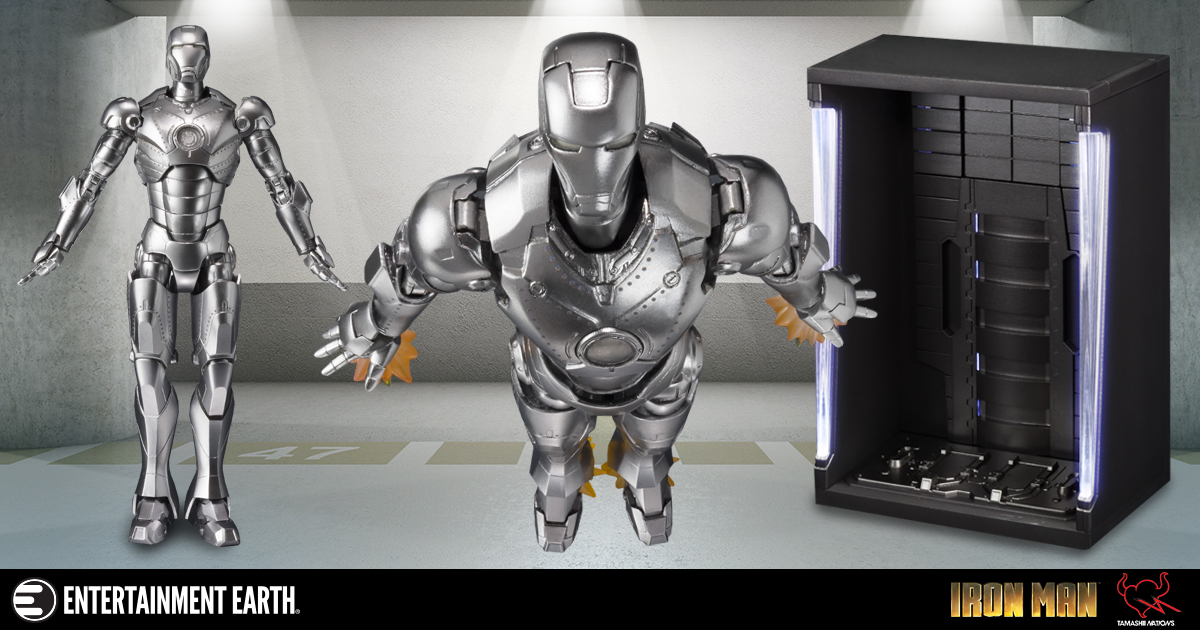 Being a genius billionaire playboy philanthropist that moonlights as an armored super hero probably isn't as easy as it sounds. Tony Stark has to make that armor himself and now you can display your own armor (well not your armor) with this new Hall of Armor and figure set from Bandai Tamashii Nations.
Depicting his Mark II Iron Man armor and Hall of Armor, this detailed figure comes with interchangeable hands, special effect palms and feet, as well as swappable back parts for maximum customization options. The amazing Hall of Armor that accompanies the figure also comes with fully functional LED light features.
Originally only available in Japan, this Iron Man set has made its way to the States and is set for release in September so make sure you pre-order now from Entertainment Earth.