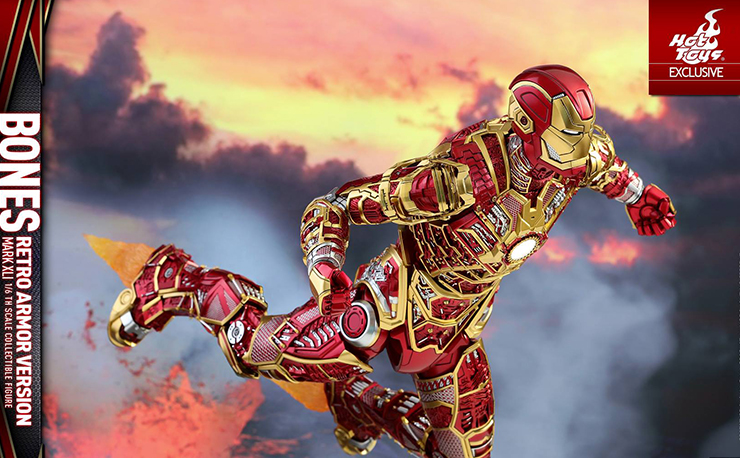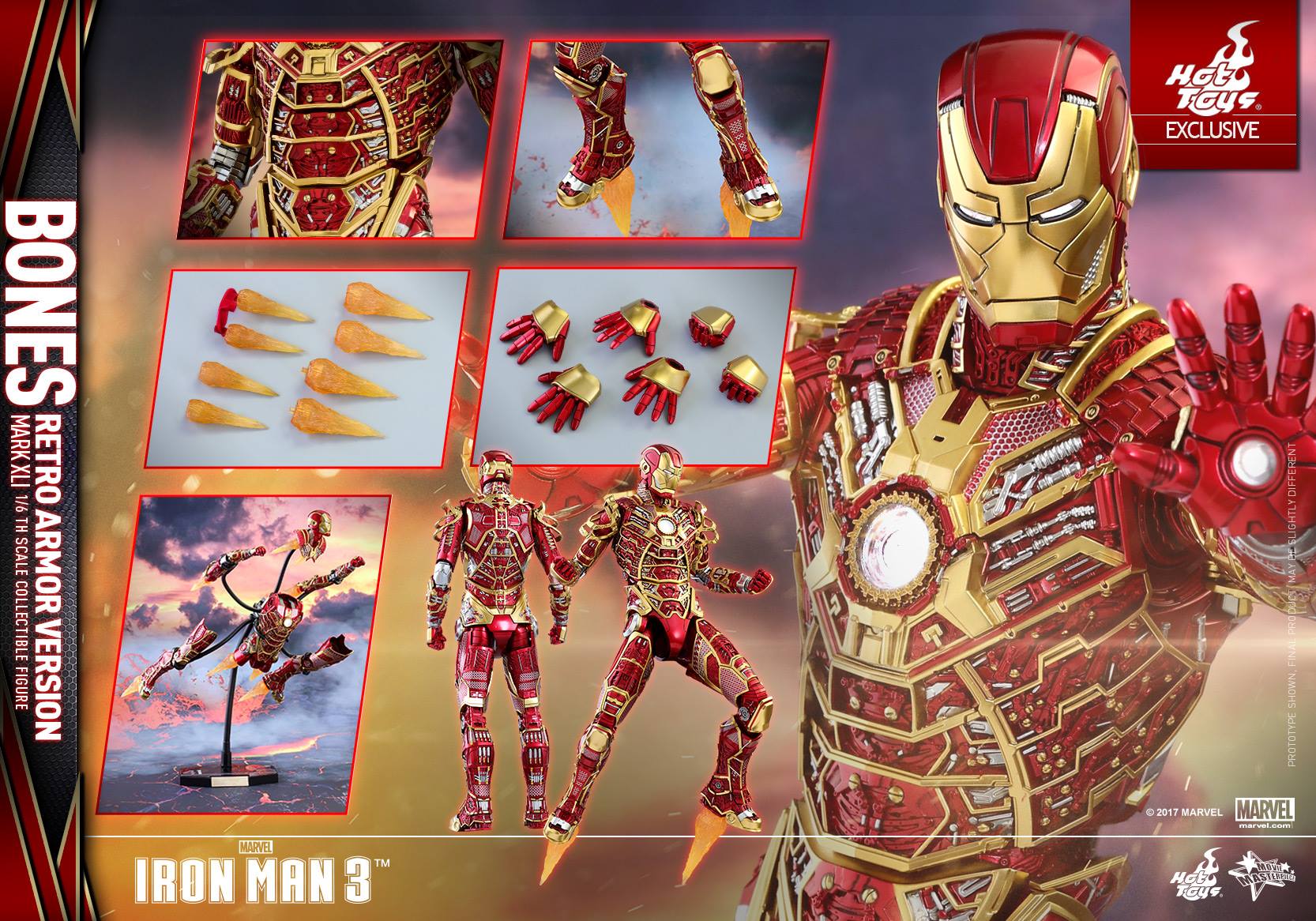 When Tony Stark doesn't have the convenience of carrying his armor around with him, he can always call on it to come flying to him no matter where he is. His trusty Skeleton Suit, also known as Bones, comes home to Iron Man fans with this awesome new exclusive Hot Toys action figure straight from Iron Man 3.
Hovering at almost 12" tall, this Iron Man figure features 36 points of articulation, and the red and gold-colored armor has magnetic components in the neck, elbows, shoulders, upper chest and thighs, fully functional LED lights, interchangeable hands that include repulsor-firing palms, eight thruster accessories and one figure stage with a flexible pole so you can display him in several unique ways. With all that included in one action figure, it's almost impossible to pass it up.
This versatile figure will fly into homes between the second and third quarter of 2017, so make sure to come back for more info on how and when you can put down some cash on a pre-order.
In the meantime, click here to check out more Iron Man collectible figures from Hot Toys.
Update: The Iron Man 3 Bones Mark XLI (Retro Armor Version) Figure is now available for pre-order here.