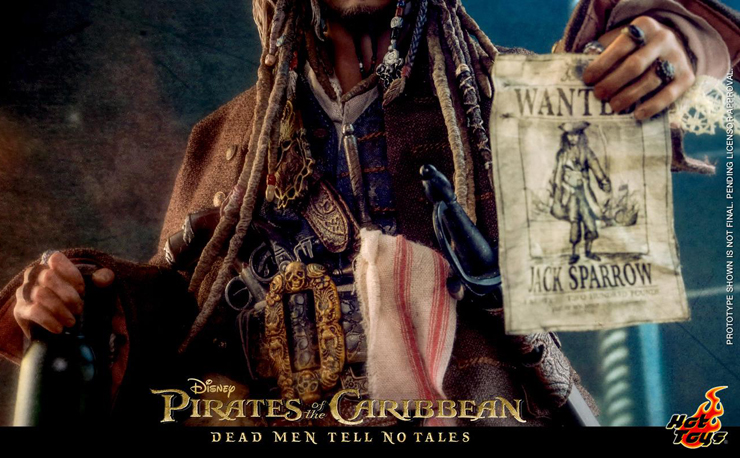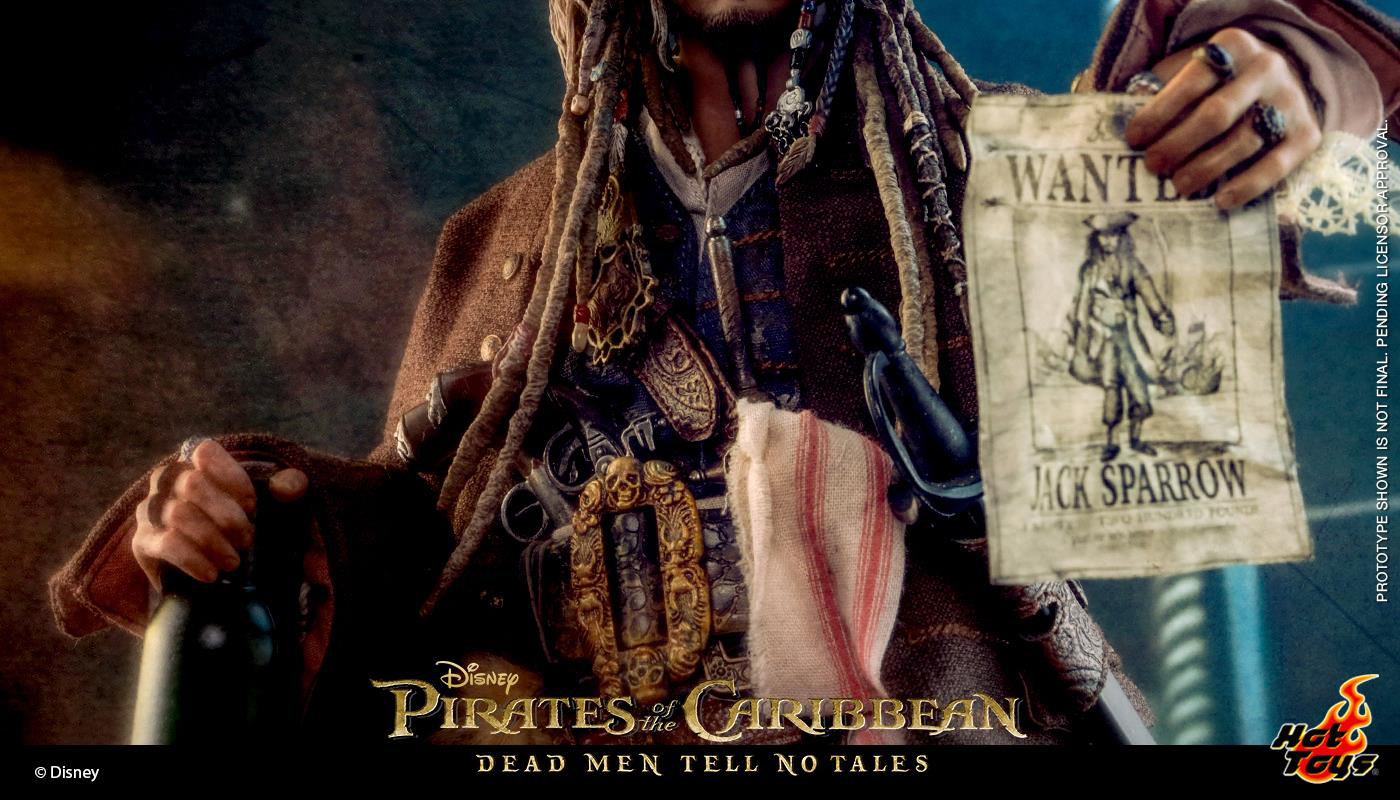 With Pirates of the Caribbean 5 prepped to release in May, Hot Toys has started teasing new product with this Capt. Jack Sparrow sixth scale figure sneak peek that just popped up.
While no other info has been revealed at this time, this teaser gives us a first glimpse at a new Jack Sparrow collectible figure that's based on Johnny Depp's character in Disney's upcoming Pirates of the Caribbean: Dead Men Tell No Tales film that's scheduled to hit movie theatres on May 26th.
Stay tuned for more info including release date, pricing and other related details in the coming days!