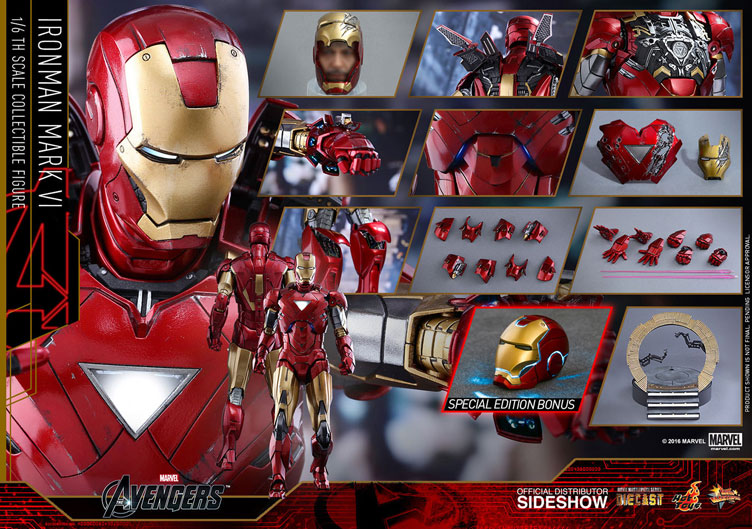 Based on his appearance in Marvel's The Avengers, the Iron Man Mark VI Sixth Scale Figure is now available to pre-order from the Hot Toys Diecast Movie Masterpiece Series.
Featuring an all-new arc reactor core and new triangular shape design, the Mark VI Iron Man figure is designed to fend off Hammer Drones and Thor's mighty lightning strikes. The collectible diecast figure stands over 32cm tall and includes an interchangeable LED light-up helmet, interchangeable weapons and battle damaged armor parts, plus LED light-up functions on the eyes, palms, lower chest and forearms. A specially designed LED light-up Stark Tower-themed figure stand is also included, making this Mark VI Iron Man 1/6th scale collectible that much more amazing to gawk at. Attachable lasers are even included to keep him blasting away while on display.
Scroll down for a closer look at the Iron Man Mark VI Sixth Scale MMS Diecast Series Figure by Hot Toys below before pre-ordering one at Sideshow.com with delivery expected for Oct 2017 – Dec 2017.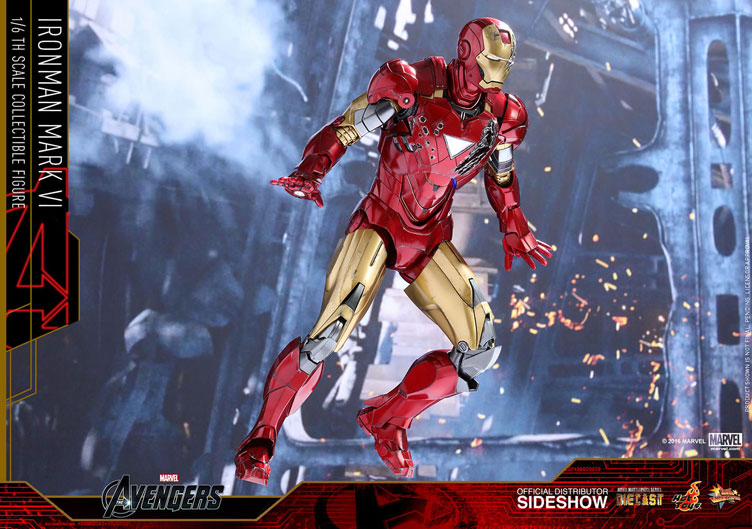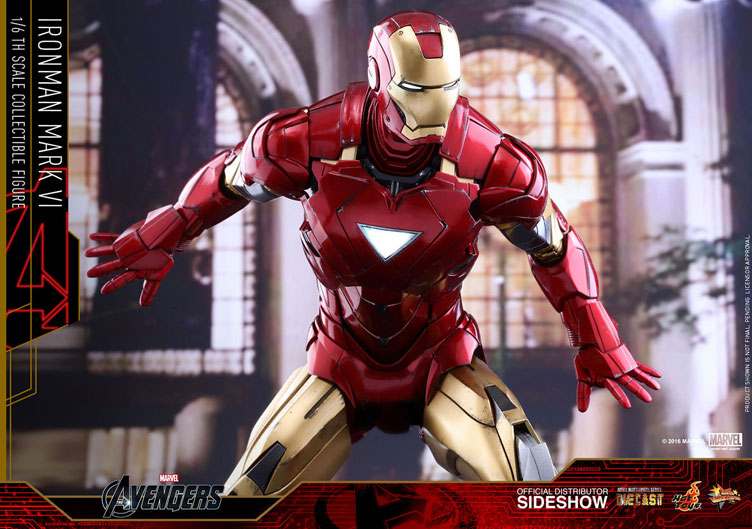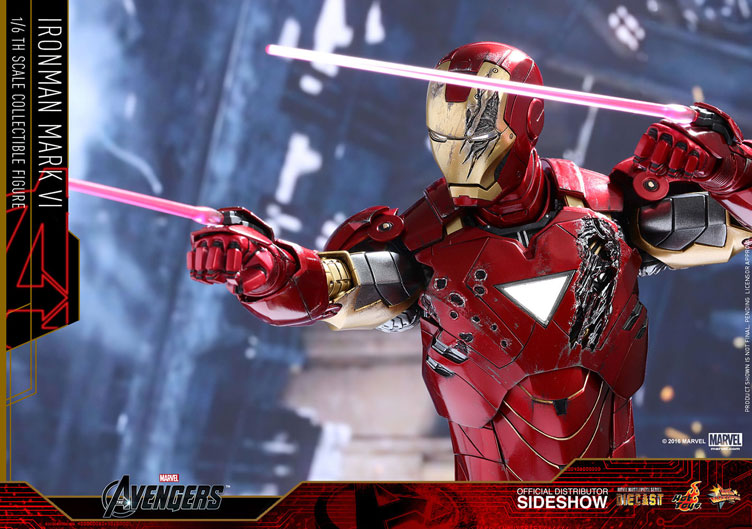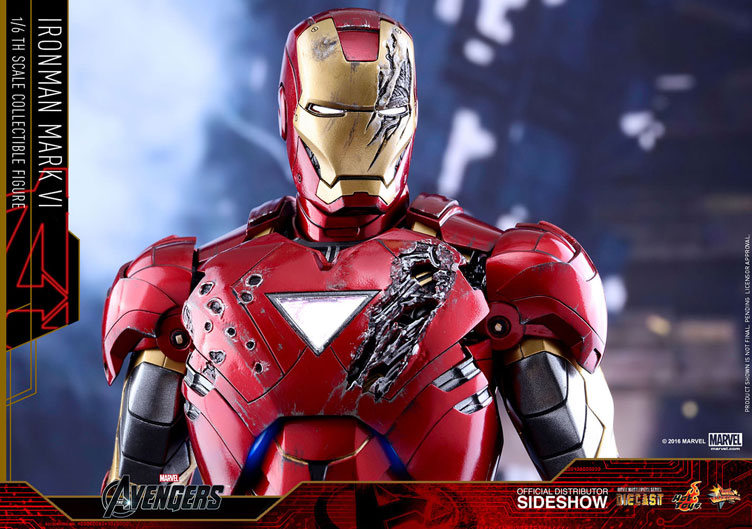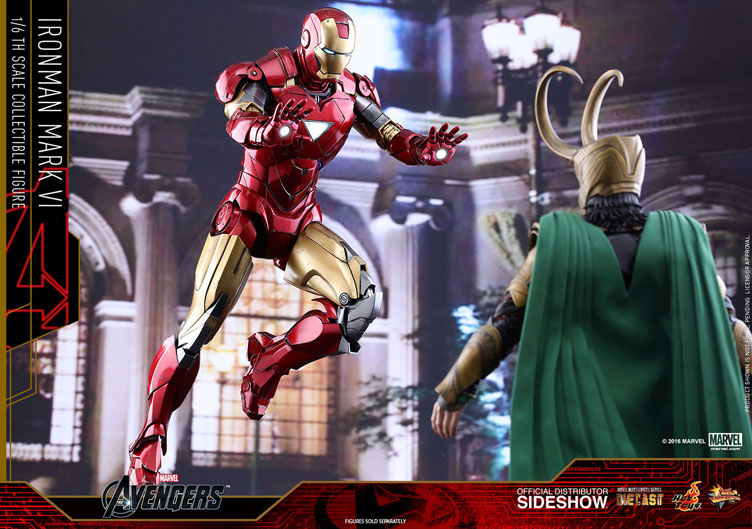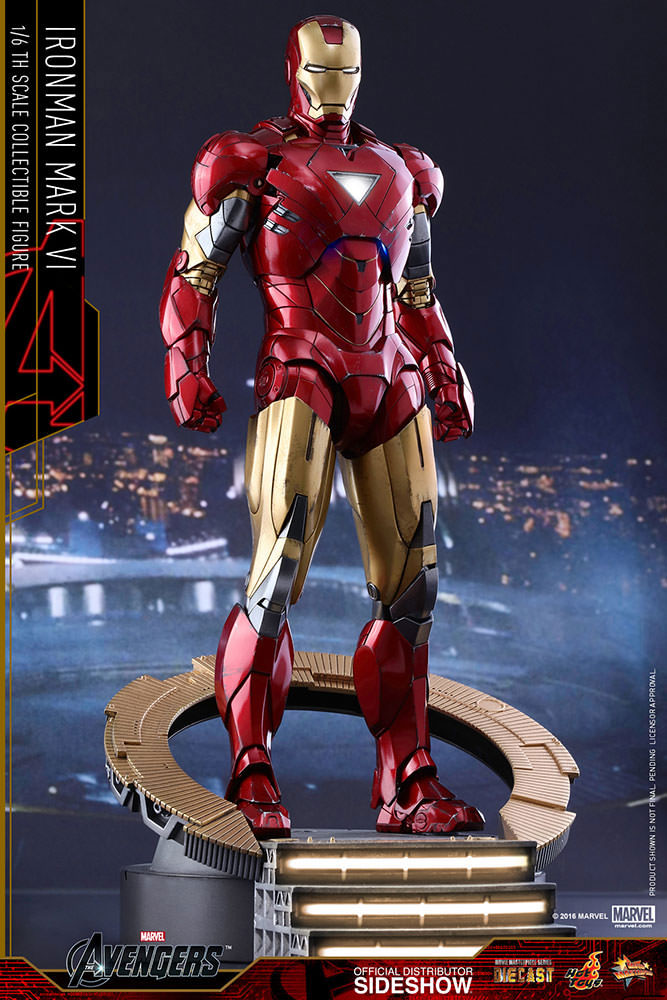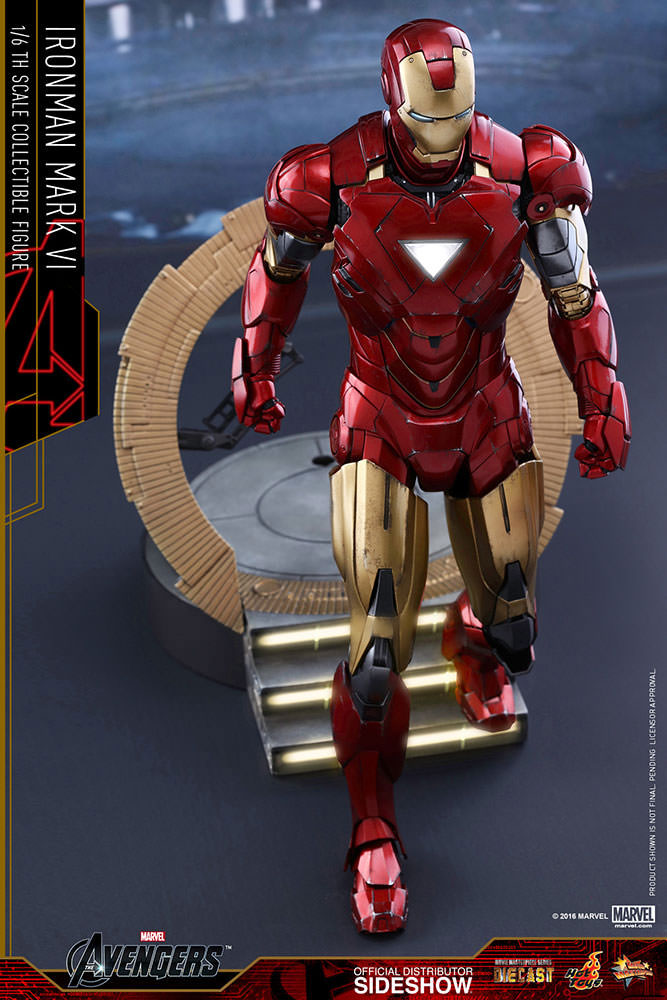 Click here to buy the Hot Toys Iron Man Mark VI Sixth Scale Figure.