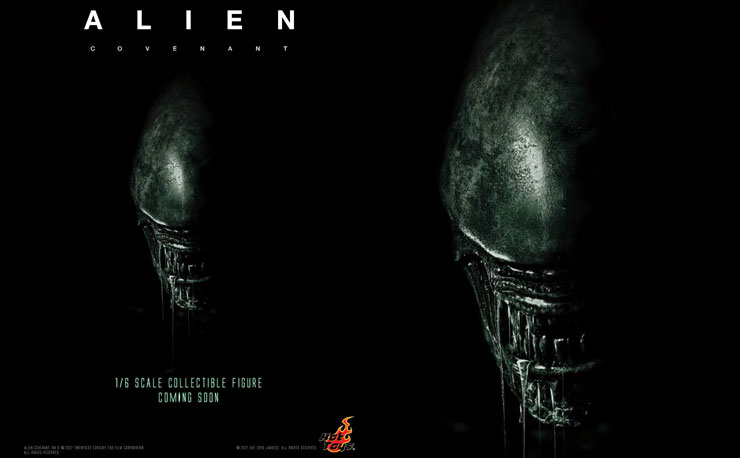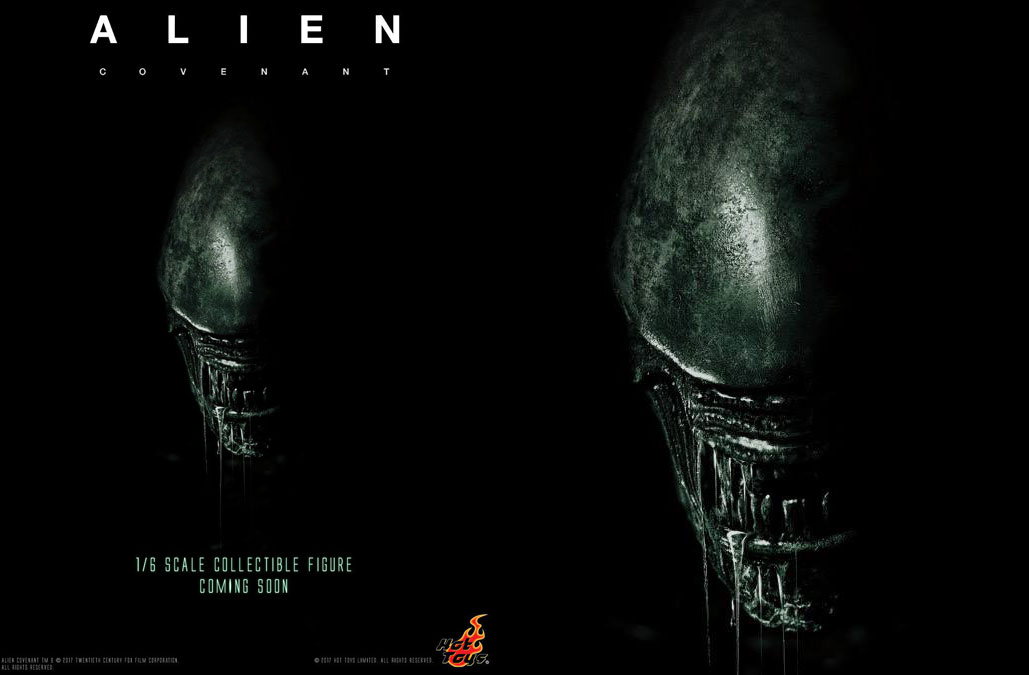 As we eagerly await the arrival of Alien: Covenant in theatres this month, Hot Toys has announced that a new 1/6 scale figure from the soon-to-release film is coming soon.
Although only one Alien Xenomorph from the film has been teased thus far, chances are pretty good (hopefully) that Hot Toys will have a full line of Alien: Covenant figures to keep us hyped up for the upcoming science-fiction horror film which hits theatres in North America on May 19.
Sneak a peek at the upcoming figure right here and come back to AFD for more info on the Hot Toys Alien: Covenant collectible figure(s) in the coming days.