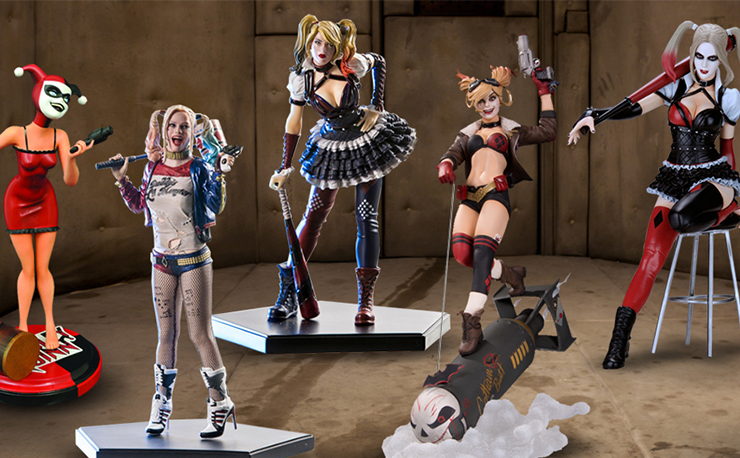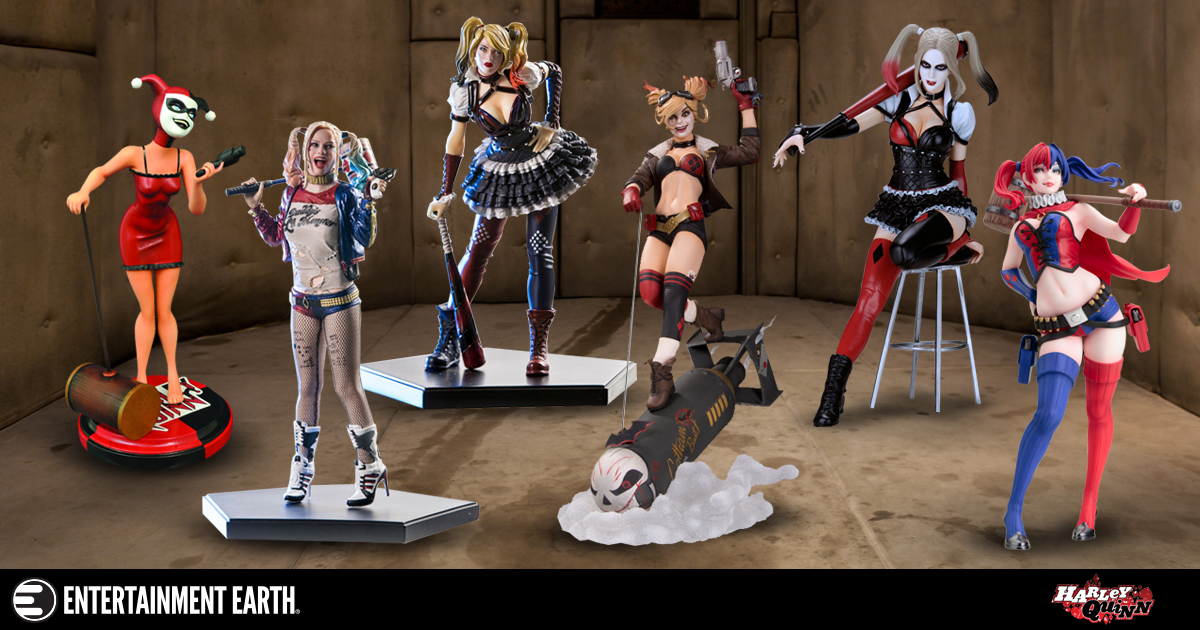 There's no doubt that one of the most popular characters in comics right now is the Joker's bombshell herself, Harley Quinn. From being introduced in the classic Batman: The Animated Series, to Margot Robbie appearing on the big screen in Suicide Squad, Harley has become a mainstay in the pop culture discussion. No matter which version of her you like, you're sure to find your favorite among these statues.
First up, the Mad Love Harley Quinn Premier Collection Statue features a dolled-up version of the animated depiction of Mr. J's favorite girl. This 12" statue is limited to only 3,000 pieces so you better be quick if you love the original Harley look.
Of course, one of the best parts of the Suicide Squad film was Margot Robbie's portrayal of Harley. This 7" tall, 1:10 scale statue is exceptionally detailed to reflect her now iconic film look, making it a must-have for any Squad or Harley fan out there.
For an alternate look to the popular Batman villain, look no further than the Fantasy Figure Gallery statue by acclaimed artist, Luis Royo. Standing at 10" tall and half-sitting on a barstool, this statue shows Harley with bat in hand ready for a fight.
No collection would be complete without a statue of Harley's look from the popular Batman: Arkham Knight video game. This limited edition collectible is a 6 ¾" tall polystone statue that's been hand-painted with exceptional detail and is exactly what every Harley, or video game, fan needs.
Popular illustrator Shunya Yamashita has put his own spin on the Joker's girl with the New 52 Suicide Squad Harley Quinn Bishoujo Statue. Putting the red and blue color scheme to excellent use, she's carrying her trademark over-sized hammer, two firearms on her hips and extra ammo just in case things get out of hand.
Finally, no line called "DC Bombshells" would be complete without a Harley Quinn version. This 14 1/2 " tall polyresin statue depicts Harley as a crazed bomber from the '40s, complete with bomber jacket, huge revolver and psychotic smile. All this and she's riding a freaking missile!
All of these Harley Quinn statues are either available for pre-order or now in-stock at Entertainment Earth.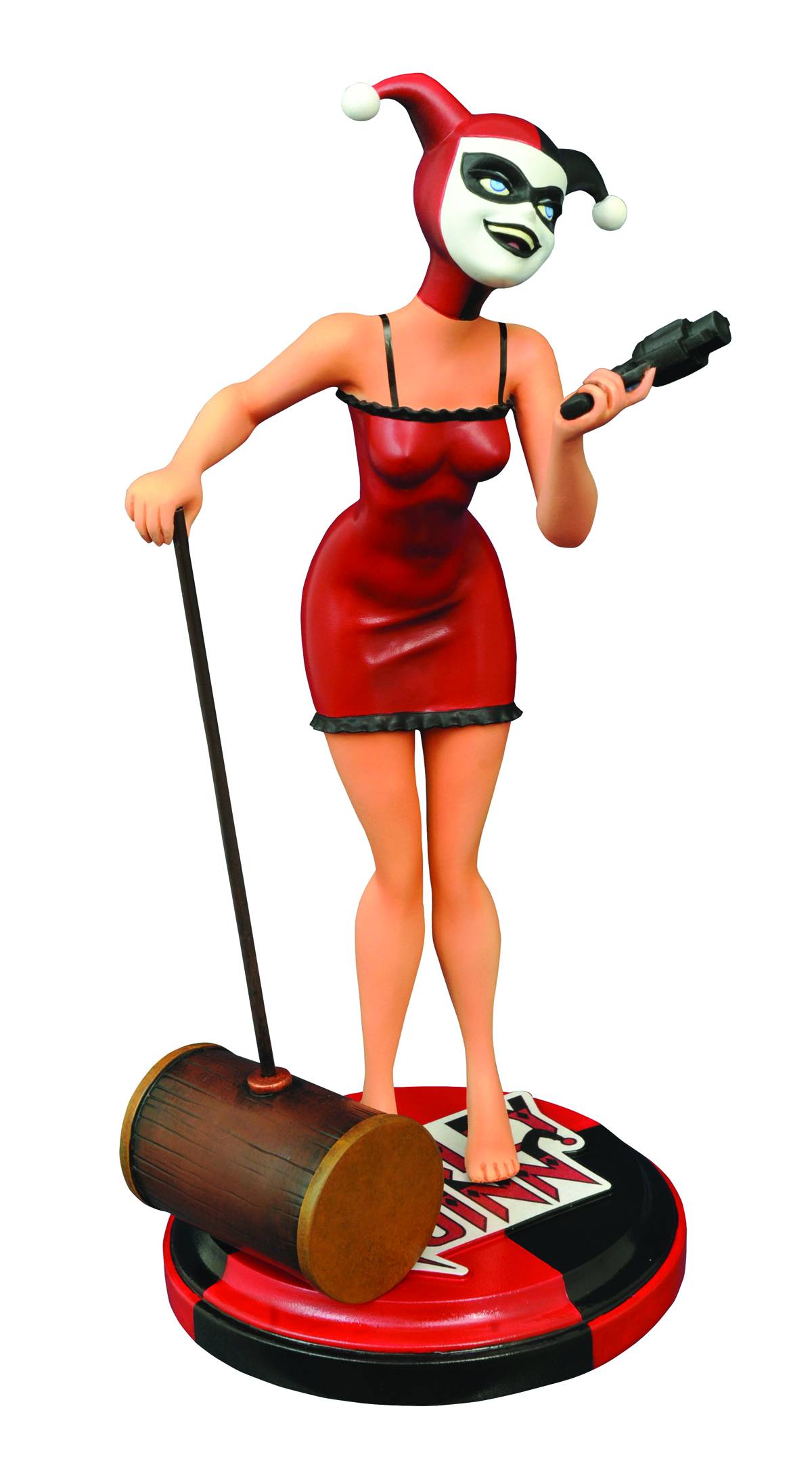 Batman Mad Love Harley Quinn Premier Collection Statue – Buy Now
---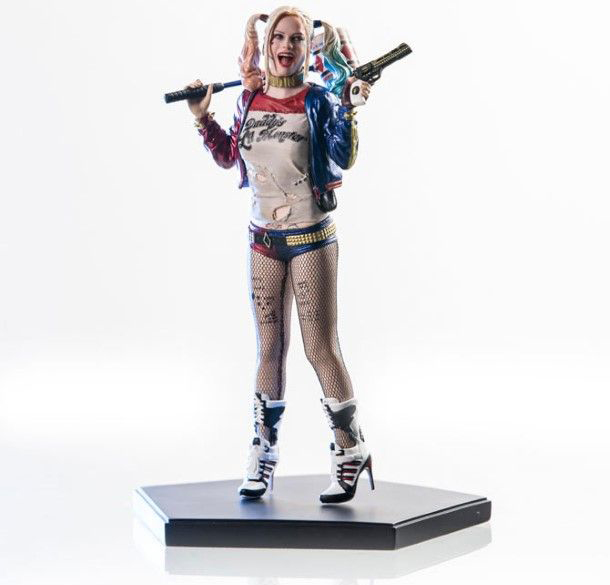 Suicide Squad Harley Quinn 1:10 Scale Statue – Buy Now
---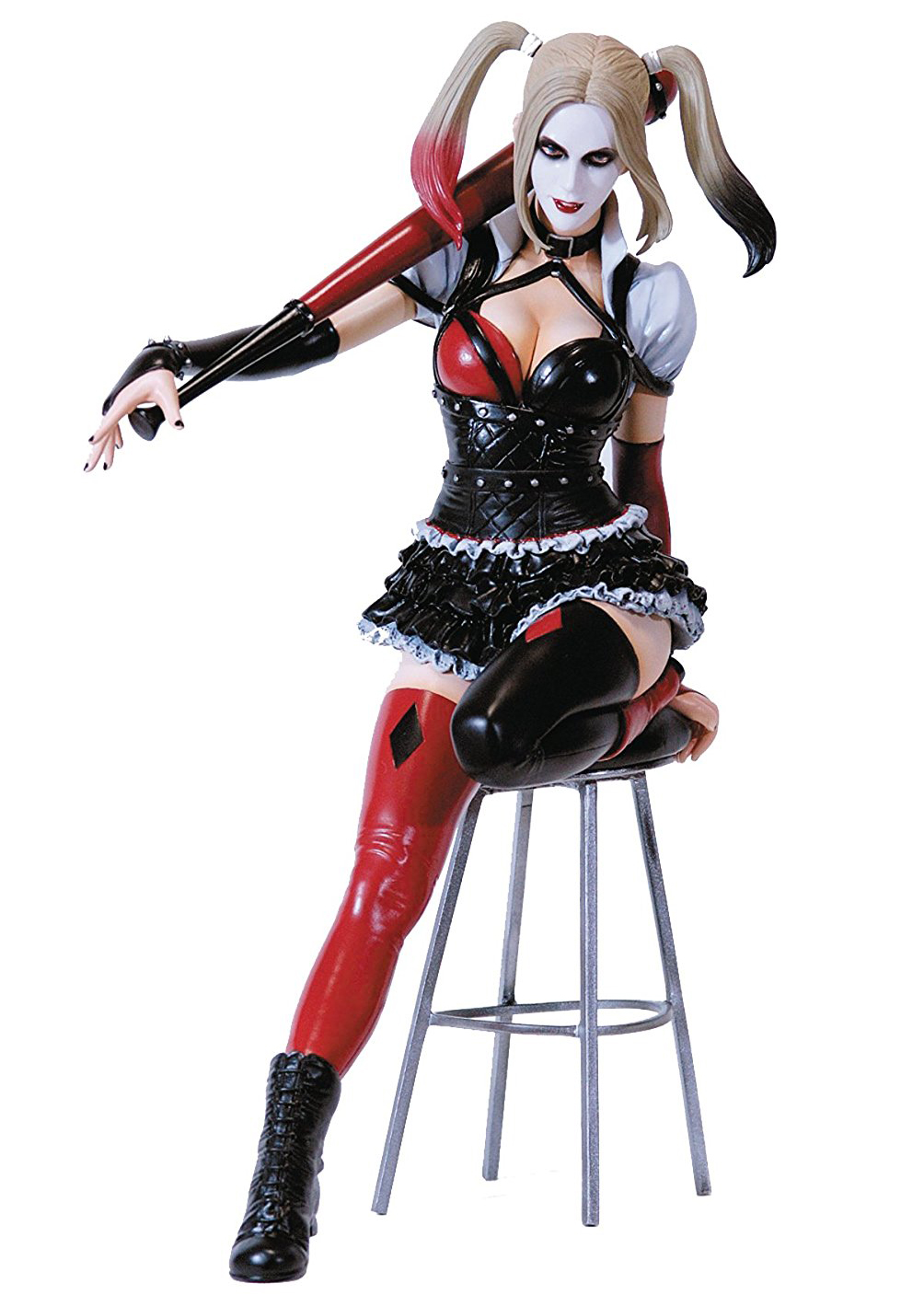 Fantasy Figure Gallery DC Comics Harley Quinn 1:6 Scale Statue – Buy Now
---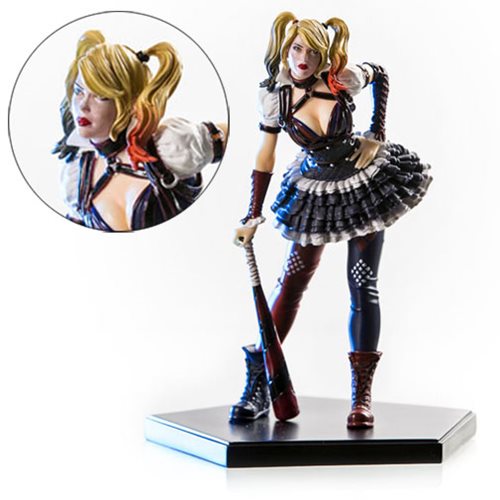 Batman: Arkham Knight Harley Quinn 1:10 Scale Statue – Buy Now
---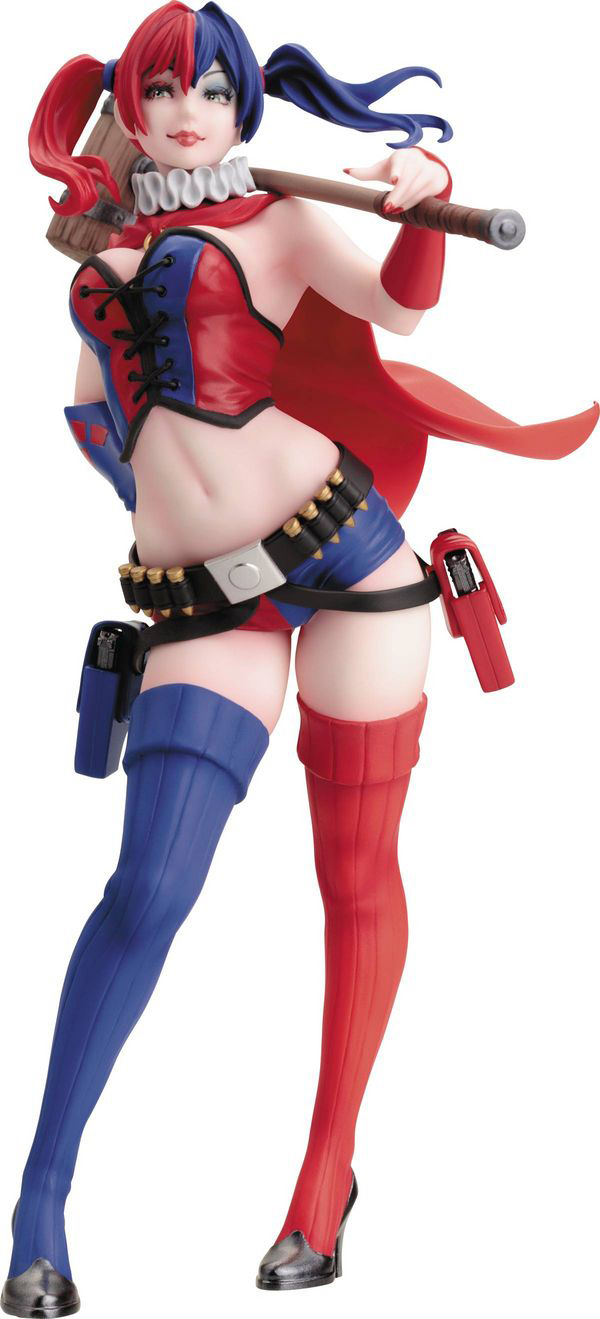 DC Comics New 52 Suicide Squad Harley Quinn Bishoujo Statue – Buy Now
---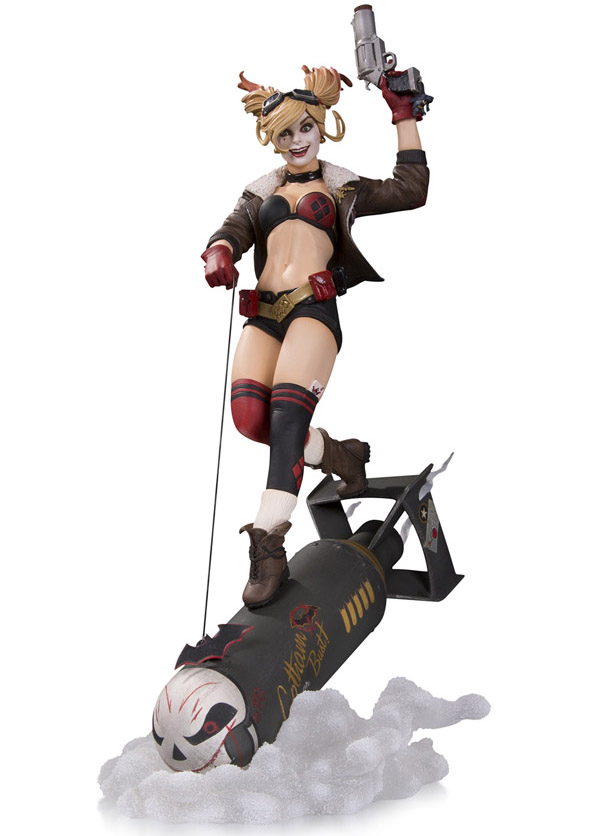 DC Bombshells Harley Quinn Deluxe Statue – Buy Now