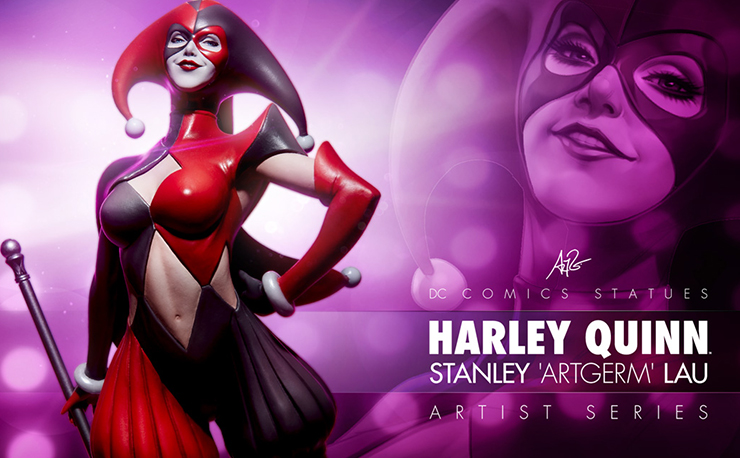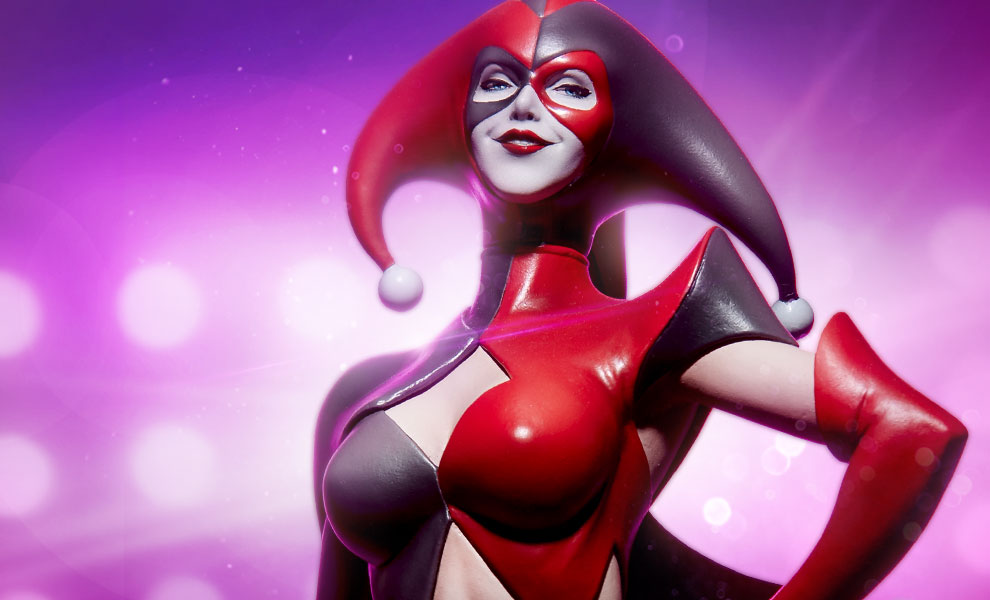 Without a doubt, Harley Quinn has become a close fourth behind DC's holy trinity of Batman, Superman and Wonder Woman when it comes to popularity, and her recent star turn in the Suicide Squad movie only solidified that. Now, famed artist Stanley "Artgem" Lau has added his personal flair to a brand new Signature statue in Sideshow Collectibles' exclusive series that would look perfect right next to the previously revealed Catwoman statue.
This 17" tall statue is the perfect mix of high fashion and pop culture glamour with this new look to Harley Quinn. Sideshow Collectibles bring their attention to detail to the design by posing her in a graceful stance while still holding her dangerous giant hammer. Lau even sticks with the original color scheme of the character while brandishing that killer (literally) smile.
Head over to Sideshow.com to pre-order this Harley Quinn statue for a March – May 2018 delivery.