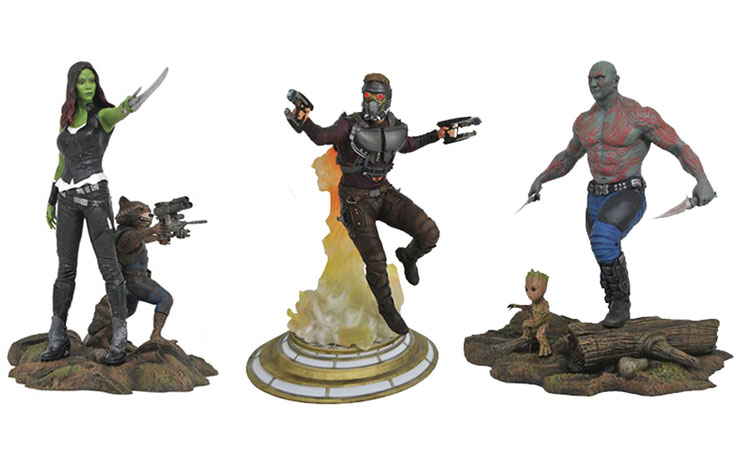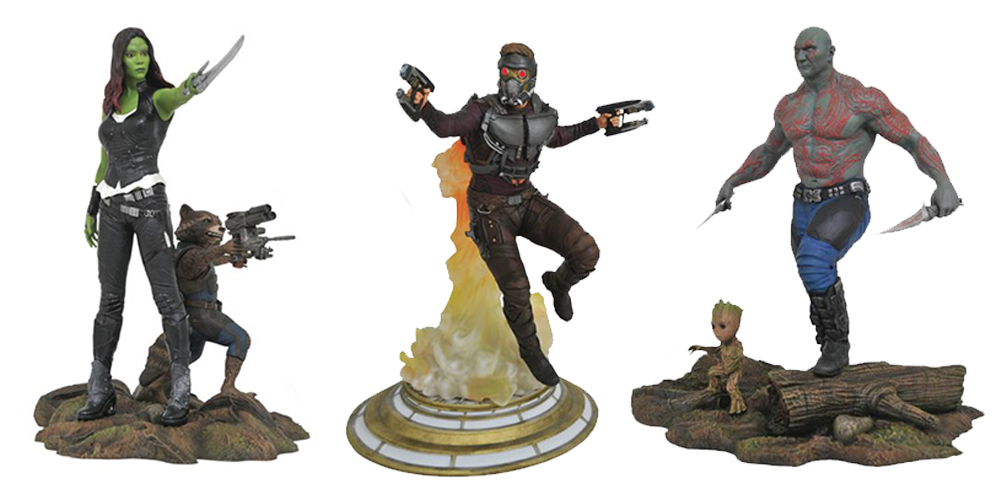 This Friday sees the much-anticipated release of Marvel's second journey beyond the stars with Peter Quill and crew with the big screen release of Guardians of the Galaxy Vol. 2. Diamond Select knows we've all been craving new Guardians stuff, and have some great looking statues to commemorate the team's return.
These statues of Drax with Baby Groot, Star-Lord, and Gamora with Rocket are sculpted with the most careful attention to detail, and pop with vibrant and brilliant paint jobs. The Drax and Star-Lord statues stand at 11" tall, while Gamora stands at 9" tall, and all three of the statues stand on a special diorama base made specifically for each of the characters.
Coming in November of this year, you can follow the links below to pre-order your favorites or, better yet, grab them all and complete the team for your display.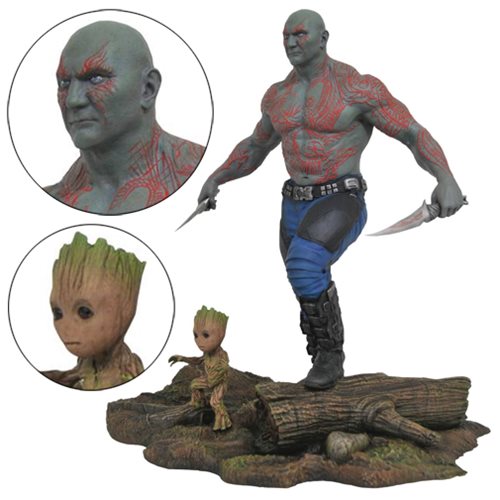 Marvel Gallery Guardians of the Galaxy Vol. 2 Drax and Baby Groot Statue – BUY NOW
---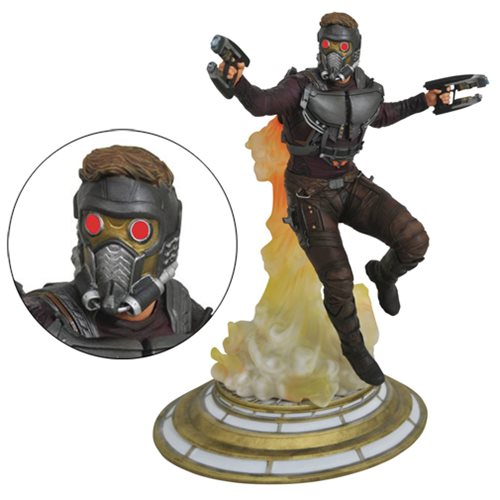 Marvel Gallery Guardians of the Galaxy Vol. 2 Star-Lord Statue – BUY NOW
---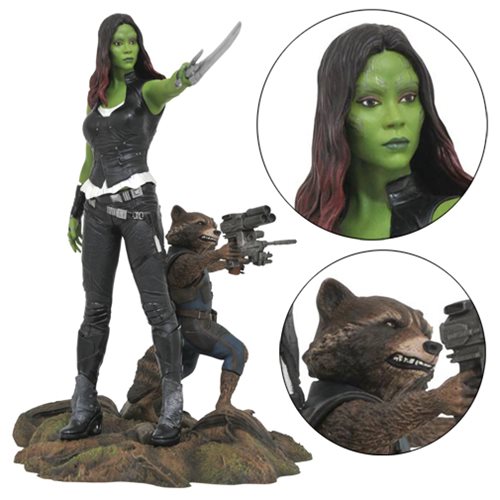 Marvel Gallery Guardians of the Galaxy Vol. 2 Gamora and Rocket Raccoon Statue – BUY NOW