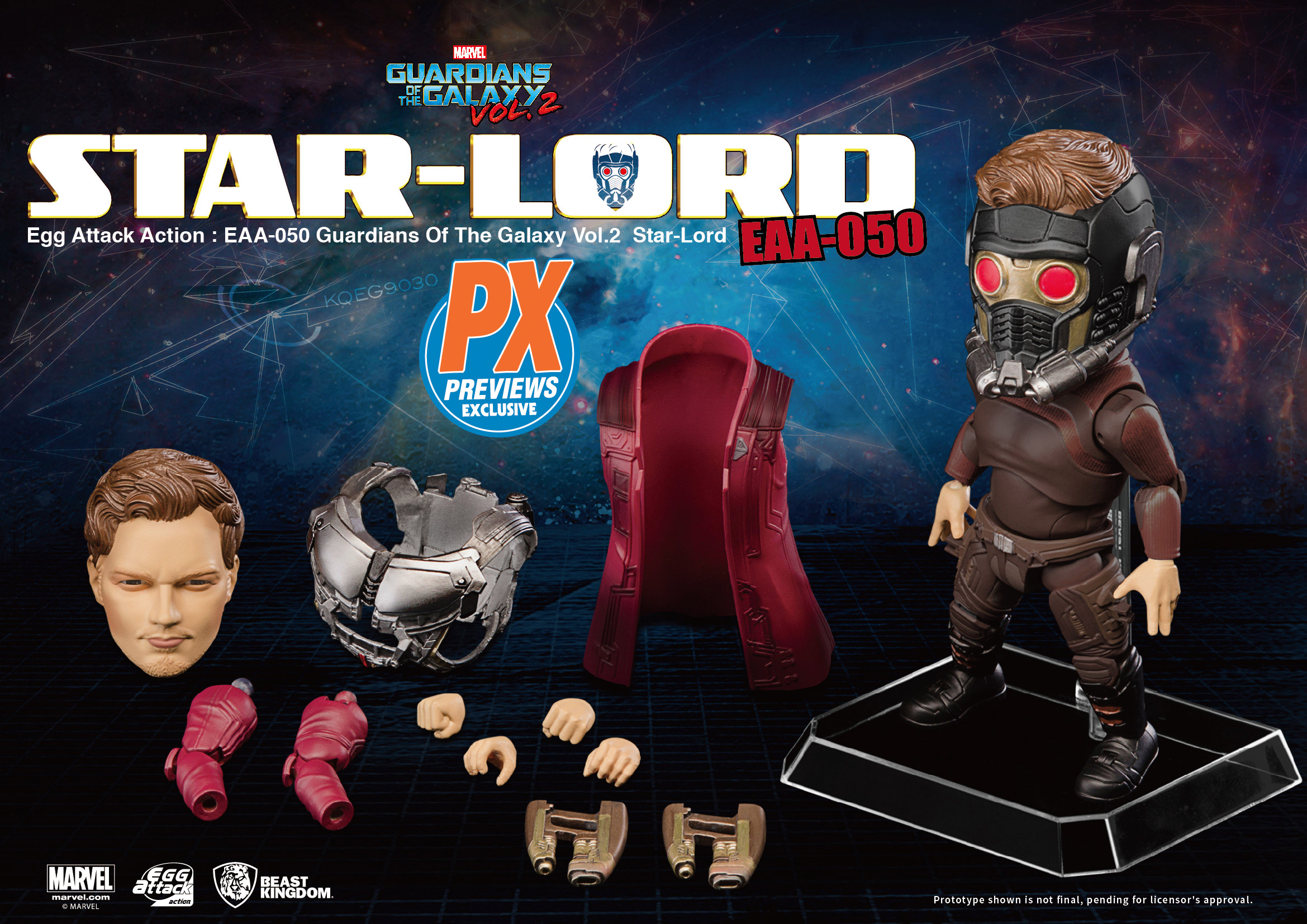 The Guardians of the Galaxy are still soaring after the release of Vol. 2 in May, and if you thought that after the movie all the hype and collectibles would just stop, well, you'd be pretty wrong. Fans are still in love with the crew of The Milano, and Beast Kingdom have crafted a Previews Exclusive Star-Lord Egg Attack action figure to help hold over fans until the Guardians return in 2018's Avengers: Infinity War.
Standing 6" tall and featuring a movie-accurate alternate head sculpt featuring the likeness of actor Chris Pratt under the Star-Lord helmet, this Egg Attack action figure comes armed with twin blasters, removable jacket (with swappable jacket arms) and armor, and 3 sets of hands so you can pose him with 1 or both of his blasters. This figure also has over 30 points of articulation, which means you can recreate all your favorite scenes from the film.
Coming in December, you can click here and pre-order it now from Entertainment Earth.