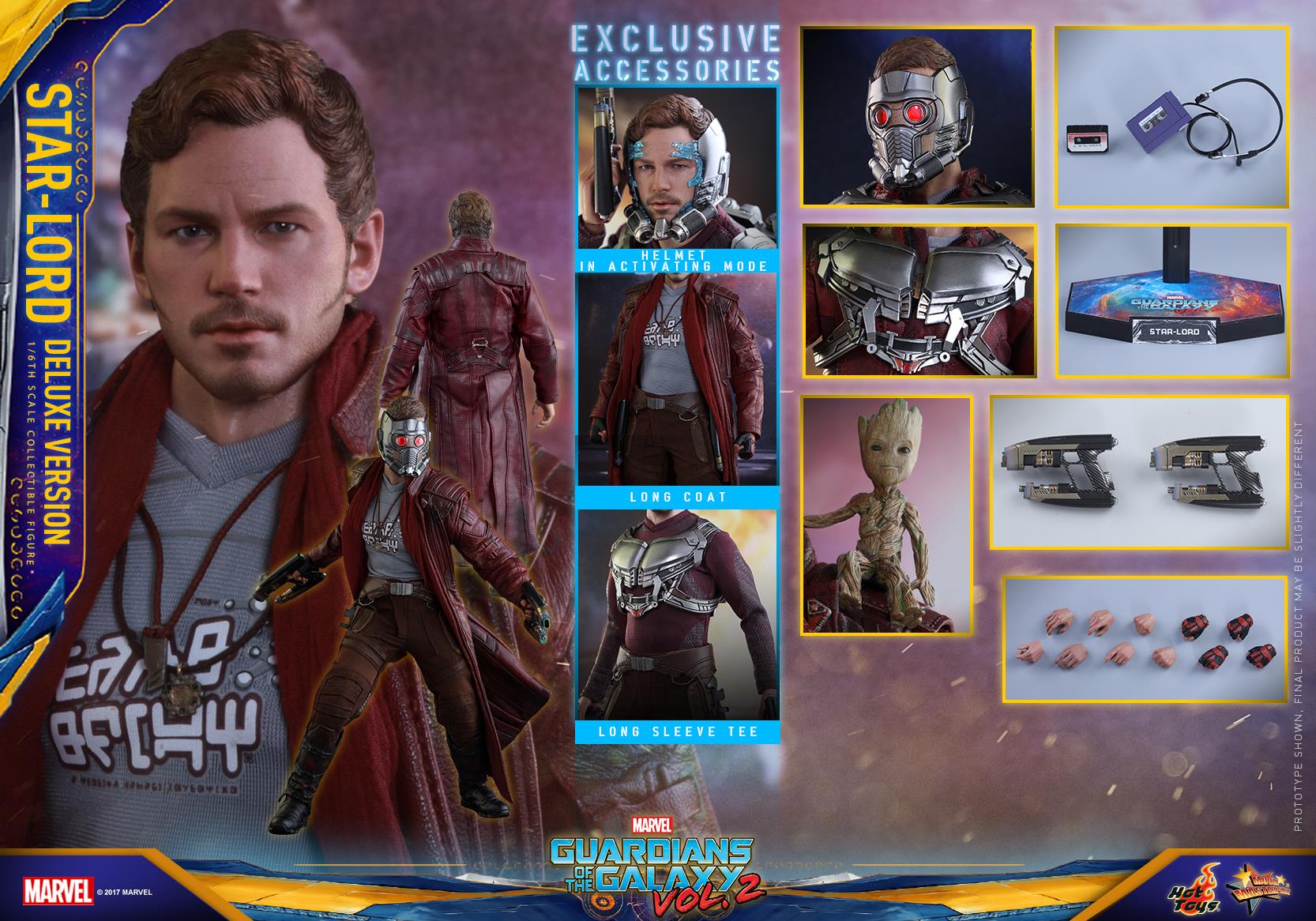 We're just a couple of weeks away from Guardians of the Galaxy Vol. 2 to hit theaters and we seriously can't wait to see the whole gang back together (plus some new additions). With the release imminent, it's no wonder that the collectibles are coming in droves and Hot Toys is continuing their stellar run of Guardians releases (which started with Rocket) with this new figure of team leader Star-Lord.
At a bit over 12" tall, this amazingly detailed figure comes complete with 30 points of articulation, an interchangeable LED light-up mask, new tailored costumes based on his new look from the sequel, miniature Baby Groot, blasters, jetpack and Chris Pratt's face. If all that wasn't enough, there are 4 swappable gloves, 7 interchangeable bare hands, 2 necklaces and a portable cassette player with tape. The Deluxe version comes with even more accessories including a long coat, alternate helmet and a long sleeve tee.
Now that we've worn ourselves out telling you why this the definitive Guardians figure that every fan needs, click here to pre-order the Star-Lord figure at Sideshow.com for delivery in the first quarter of 2018.