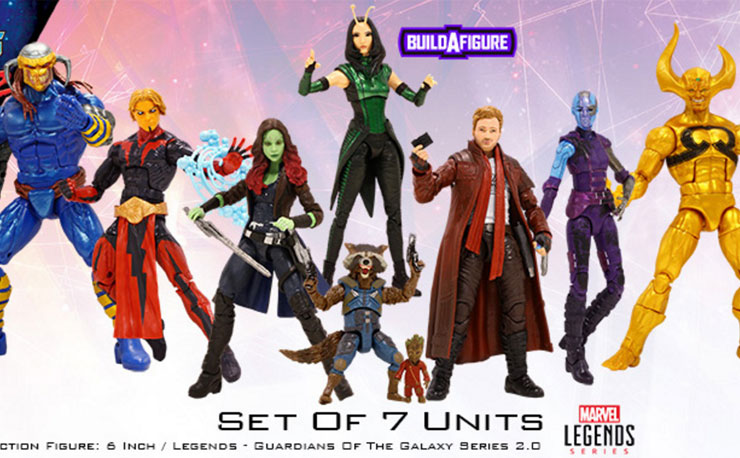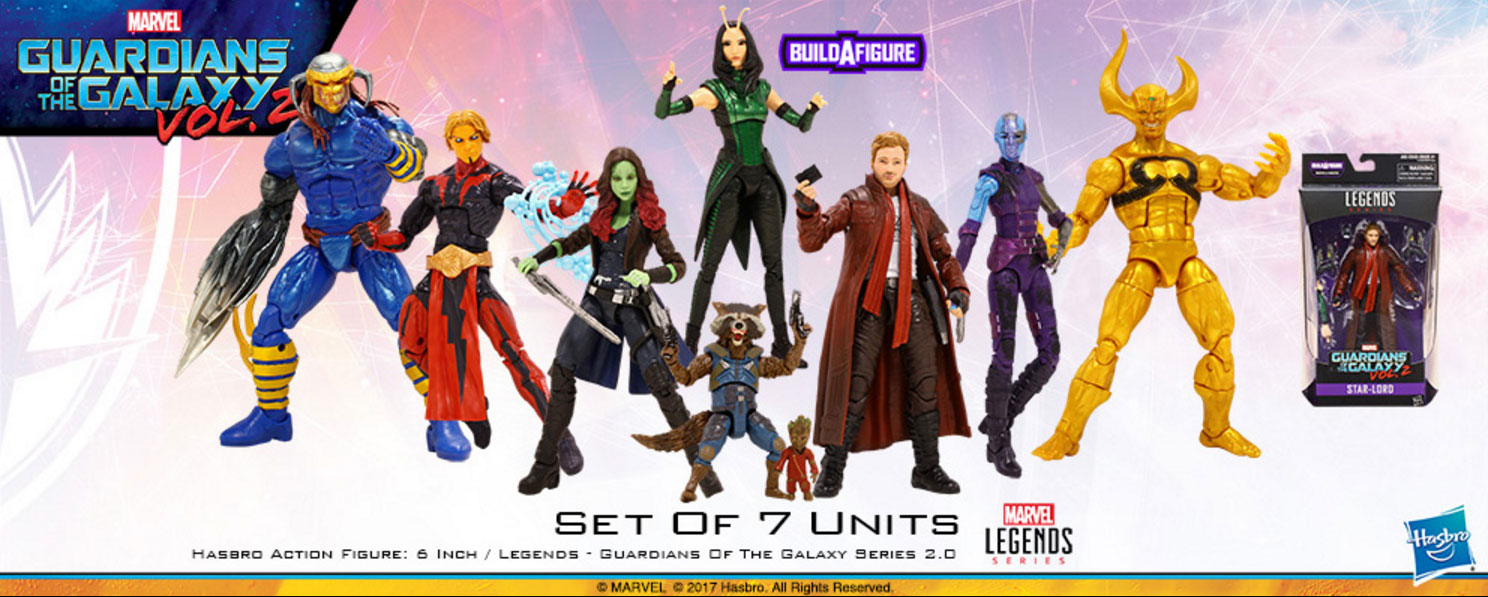 With Guardians of the Galaxy Vol. 2 currently kicking galactic butt in theatres, just a heads up that the second wave of GOTG Marvel Legends Action Figures is now available for pre-order and arriving in July.
With Wave 1 of the Guardians of the Galaxy Marvel Legends Figures already available, this Wave 2 assortment of 6-inch action figures includes Star-Lord, Mantis, Rocket Racoon with Sprout Groot, Gamora, Nebula, Adam Warlock, Ex Nihilo and Death's Head II.
Check out the in-package pics below and click here to pre-order the whole set at Entertainment Earth.