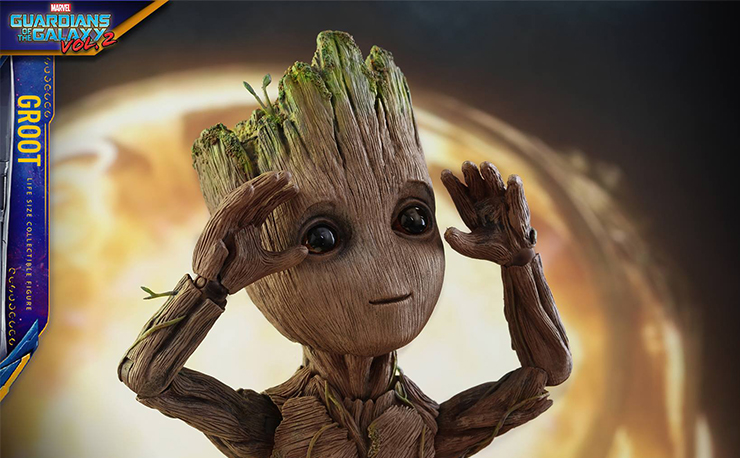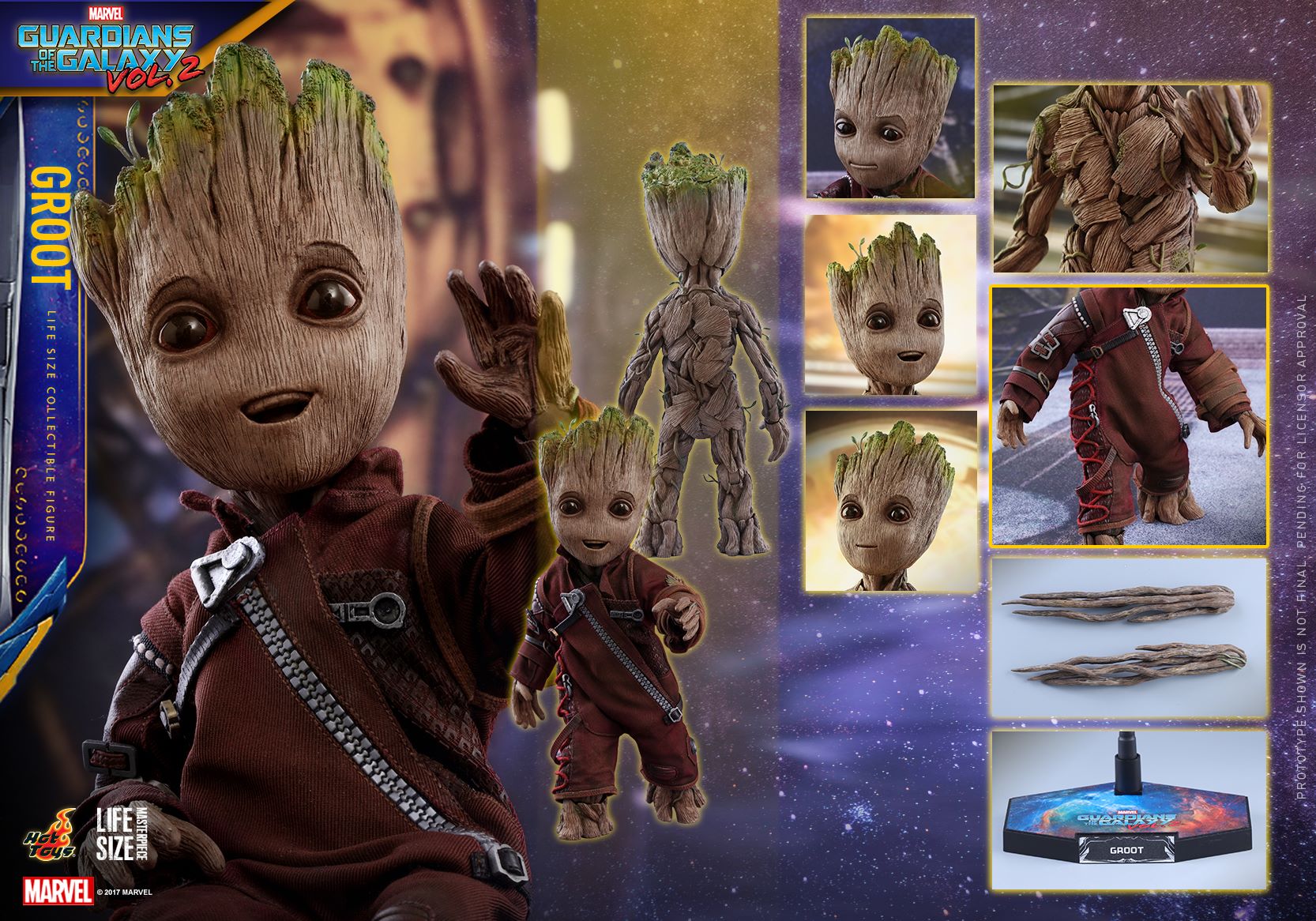 The second volume in the Guardians of the Galaxy saga hits theaters pretty darn soon and if the early buzz is any indication, it more than lives up to the hype. Hands down, the character that has gone through the most change is Groot, and his transformation into Baby Groot has been welcomed with open arms by fans. If you ever wanted to own your very own life-size Baby Groot, Hot Toys is giving you the chance to nab one with their brand new collectible figure.
The life-size Groot collectible figure stands at a bit over 10" tall and comes with 3 interchangeable adorable faces, a Ravangers outfit that can be put on if you're craving a different look, plus 2 pairs of swappable hands that include attacking hands, along with wires for more dynamic poses.
Check out the the pics below and pre-order Groot at Sideshow.com for a March – May 2018 delivery.