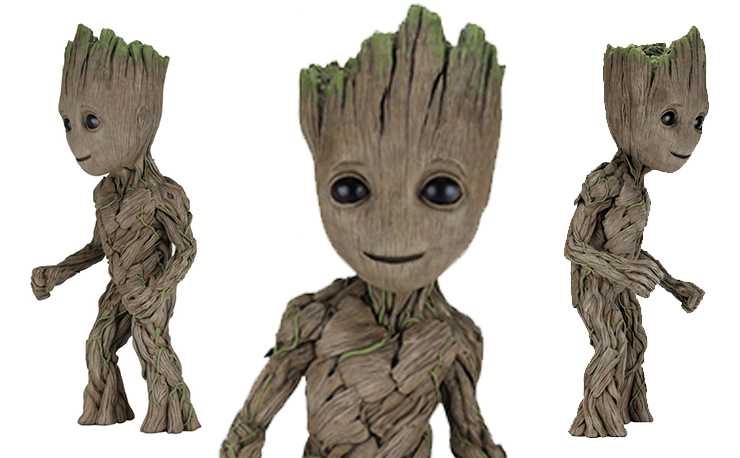 For everyone who's seen Guardians of the Galaxy Vol. 2, Baby Groot more than lived up to the hype surrounding him. Every second he was on screen he stole the show, and no doubt fans around the world came out saying how much they needed their very own. NECA has done their best to bring the adorable tree to life with this new prop of Baby Groot.
Standing at 30" tall and made from foam rubber and latex, this Baby Groot prop figure was made from actual digital files used in making the move, meaning that NECA spared no expense when recreating the best possible version of Baby Groot they could.
Arriving in August, you can pre-order this Groot 30-Inch Foam Replica Figure at Entertainment Earth.
For more NECA Groot goodness, click here to check out some of the other Groot collectibles that are also available including life-size foam figure, mini-figures, bobble-heads and more.