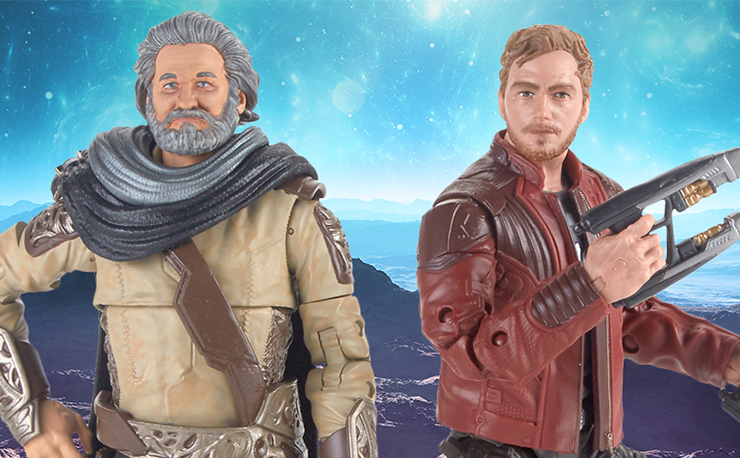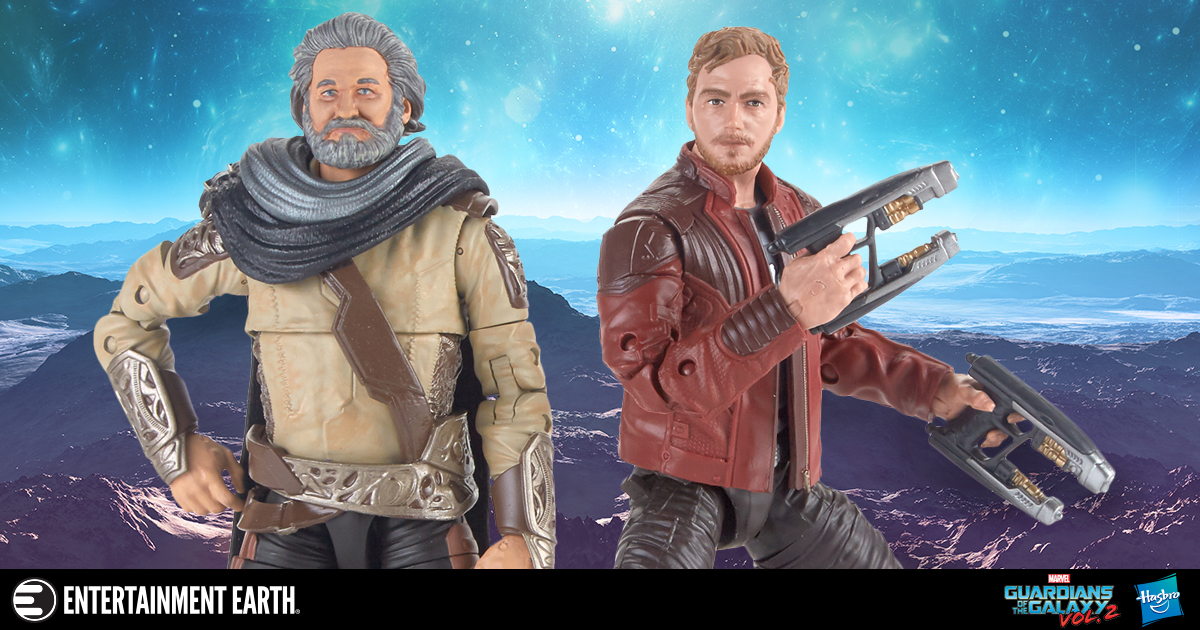 With Guardians of the Galaxy Vol. 2 just a few sleeps away, the collectibles featuring Marvel's premier space team are coming in quick. One of the biggest mysteries from the first movie was the mystery of who Star-Lord Peter Quill's dad is and this 2-pack from Marvel Legends answers that question. Spoiler: it's Kurt Russell.
These 6" figures feature actors' Kurt Russell and Chris Pratt's likenesses, as the tandem look prepped to guard (or possibly destroy?) the galaxy. Each figure comes with a swappable head, Star-Lord's trademark mask for Quill and disapproving father look for Ego, and have multiple points of articulation so you can pose them however you like.
Pre-order now for just $39.99 at Entertainment Earth, and get them both when they drop in August. You'll likely have seen the movie by then, so you can pose them like a scene straight out of Vol. 2 if you so desire.