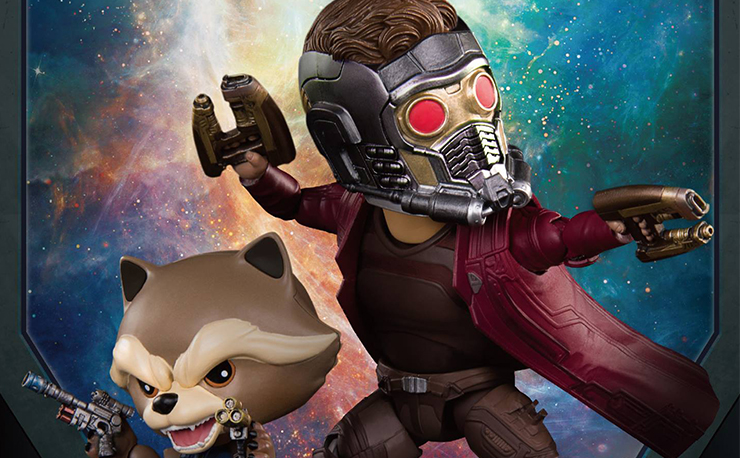 The world (galaxy?) is still captivated by the Guardians of the Galaxy, and as collectibles continue to fly off the shelves, we still don't find ourselves tired of owning everything we possibly can get our hands on that feature Star-Lord, Drax, Rocket, Gamora and Baby Groot. Now, Beast Kingdom are the latest brand to depict the Guardians team in their trademark Egg Attack style.
Standing at around 4" tall, this series features Egg Attack figures of Rocket in his costume from the first movie with a dancing Baby Groot, as well as Star-Lord and a Previews Exclusive of Rocket and Baby Groot from the second film. Each figure comes with swappable face parts, hands, and weapons unique to their character.
You can order the standard Rocket figure right now by clicking here, while the Previews Exclusive duo and Star-Lord figures will ship in December but you can still pre-order them by following the buy links below.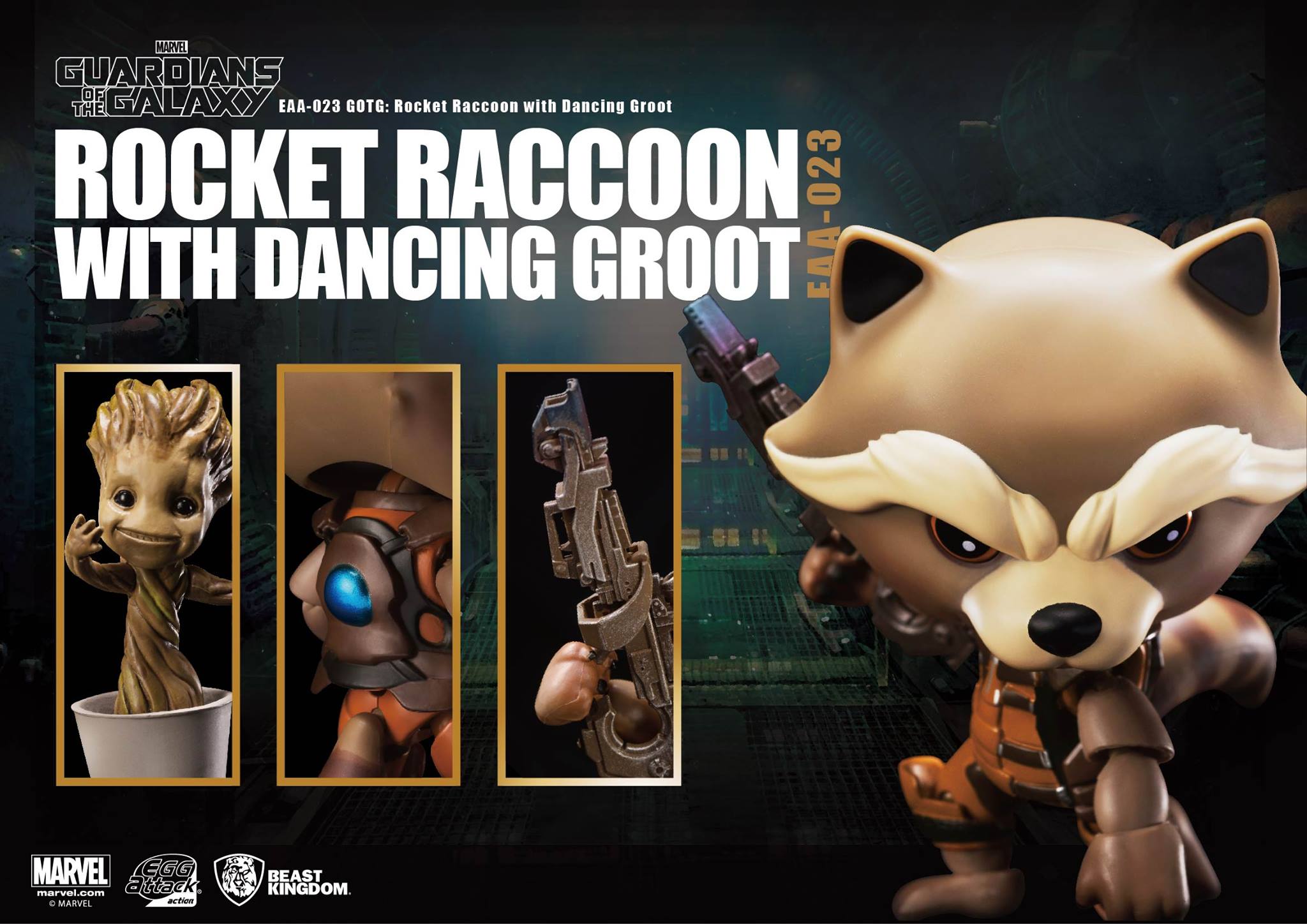 Guardians of the Galaxy Rocket Raccoon with Groot Egg Attack Action Figure – BUY NOW
---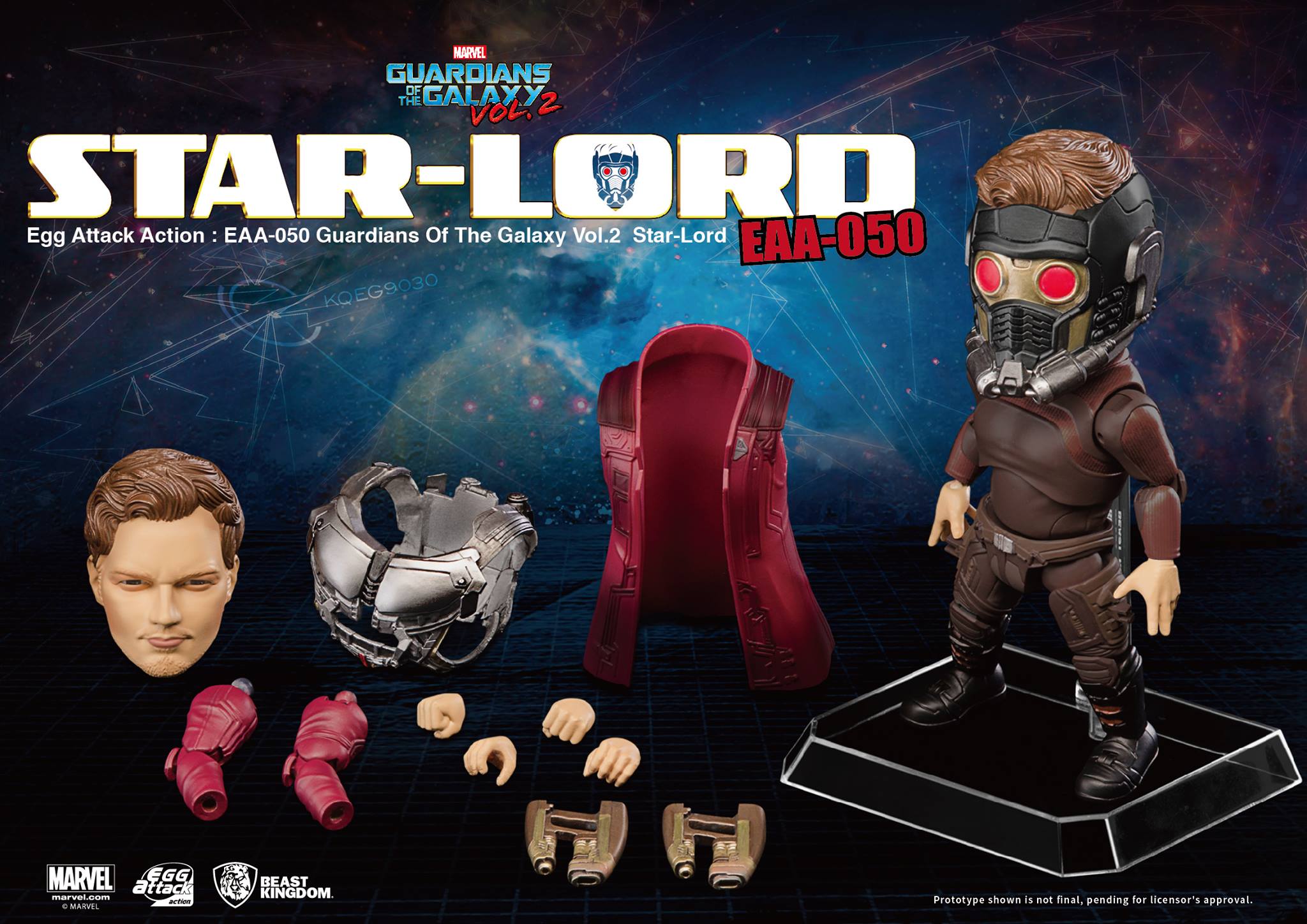 Guardians of the Galaxy Vol. 2 Star-Lord Egg Attack Action Figure – BUY NOW
---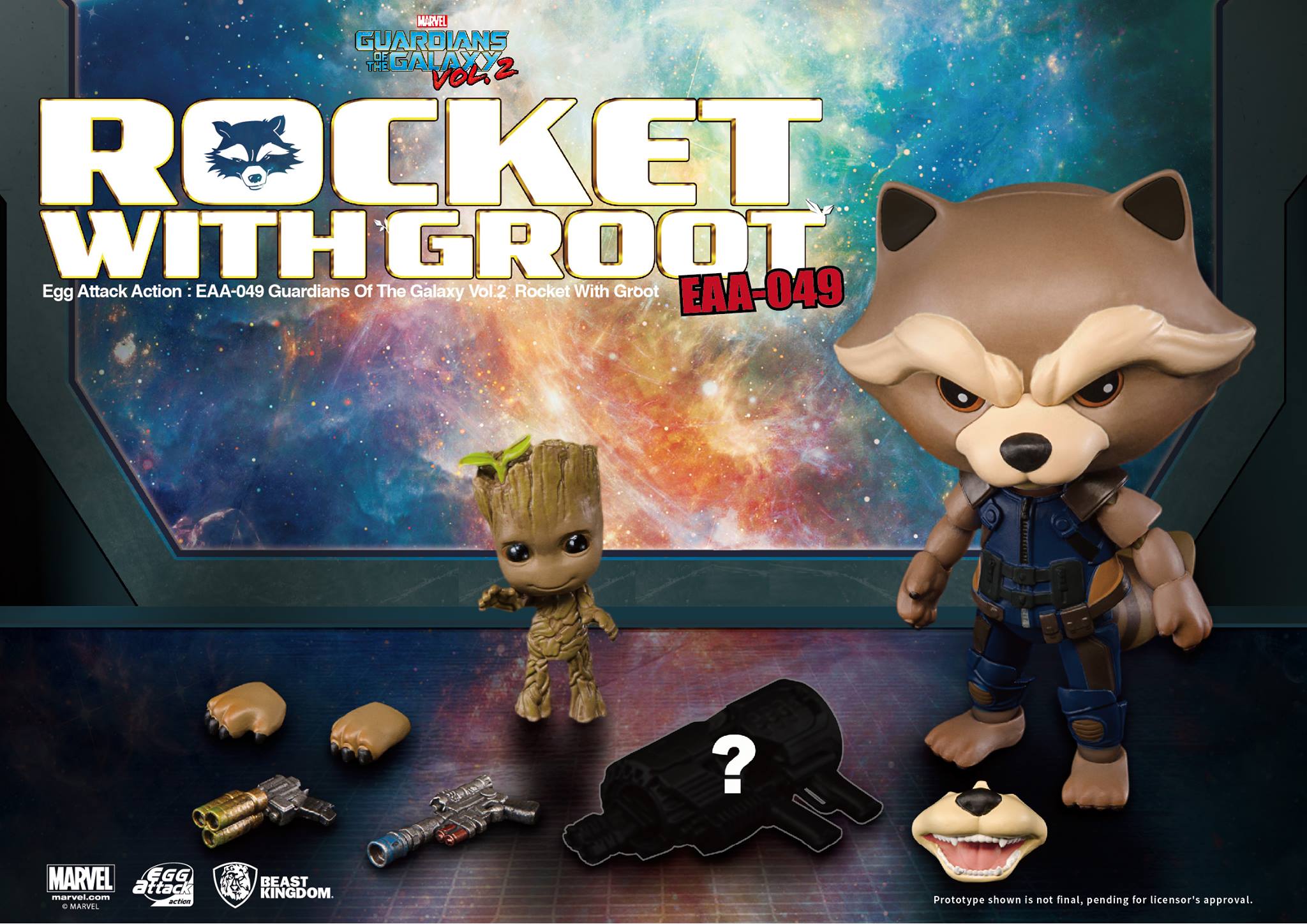 Guardians of the Galaxy Vol. 2 Rocket with Baby Groot Egg Attack Action Figure – BUY NOW