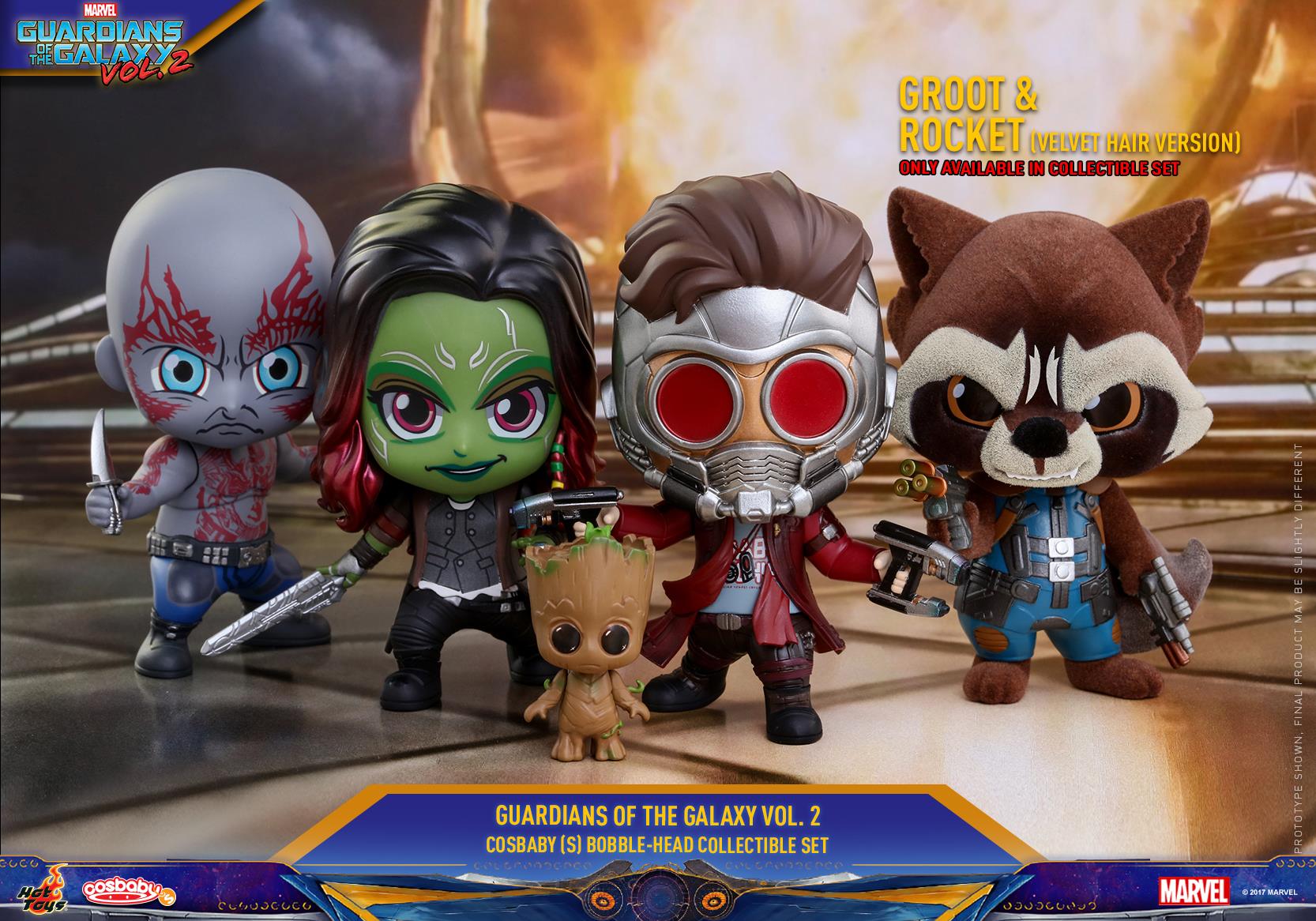 Guardians of the Galaxy Vol. 2  is a hit across the galaxy with its huge opening weekend, and that's in no small part because of the great characters that make up the team. Hot Toys has been all in when it comes to the Guardians, and besides the great premium figures they make, they've also brought the team to life through their series of Cosbaby Bobble-heads.
Bringing the rest of the team up to the level of adorable as Baby Groot, these 3-4" tall Bobble-heads are stylized in Cosbaby form, which means super cute big eyes and heads along with detailed outfits for each team member. Series 1 features the entire gang, and there are 3 collectible sets you can choose from with one featuring Rocket with velvet hair, another with Star-Lord taking off with his flying jet pack, and finally a set with 3 alternate versions of Baby Groot.
Series 2 features Rocket with Baby Groot on his head, an alternate maskless version of Star-Lord, Baby Groot in a Ravanger outfit, series mainstays Yondu and Nebula, and newcomer Mantis all in Cosbaby form.
Set to ship between the second and third quarters of 2017, make sure to come back for more info and details on pre-ordering.