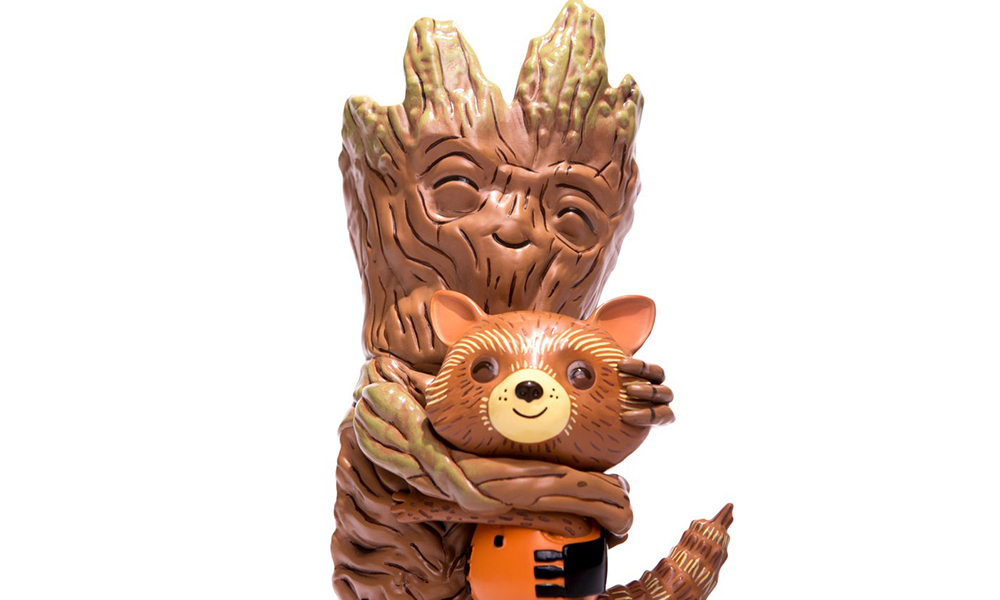 The Guardians of the Galaxy are still currently the hottest property Marvel has following the huge success of the latest film. It's not shocking to anyone that the two most popular characters of the film are Groot and Rocket, and Mondo, the gallery known for its incredible displays of any and everything pop culture, have released their latest stylized statue which features the Guardians' popular duo.
Based on Mike Mitchell's "Treehugger" art print, this 9" vinyl figure features super adorable versions of a fully-grown Groot and Rocket hugging while Rocket stands on some sort of device he probably created with a roll of duct tape.
Arriving in December, you can head to Entertainment Earth and pre-order this vinyl figure now.