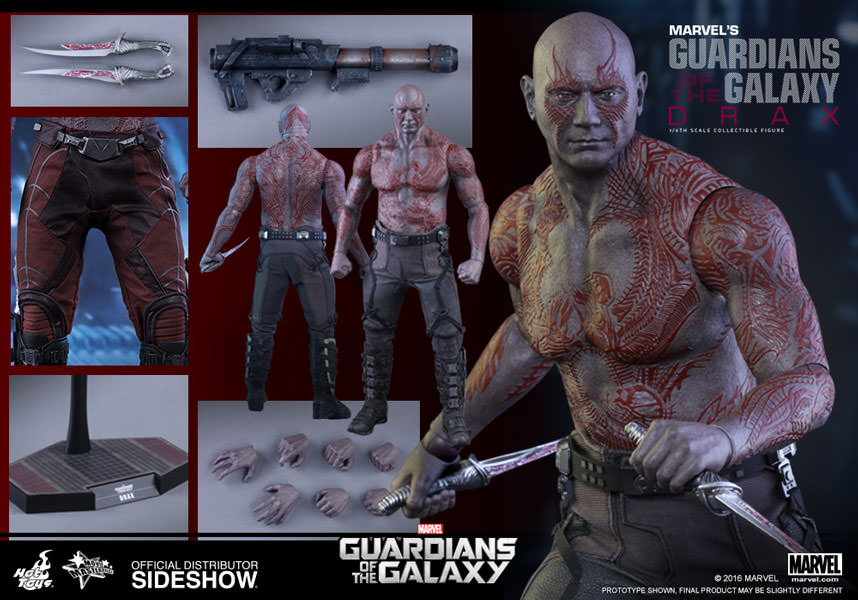 Guardians of the Galaxy Vol. 2 is already a hit overseas and while we wait for it to land in theaters over here, fans can start their complete Guardians collection right now. With some team members already given the Hot Toys treatment for Vol. 2, some editions from the first movie are starting to ship just in time for the sequel. So while we wait for new info on the Vol. 2 edition of Drax, you can pre-order the original version (which is scheduled to arrive this month) right now.
Featuring Dave Bautista's original Guardians look, this 12" figure features a highly detailed likeness to the actor and comes with 7 interchangeable hands for holding his trademark blades or for a rocket launcher, and even a pair of interchangeable Ravanger pants. With over 26 points of articulation, there are endless ways to pose him while alongside the rest of the crew.
This Vol.1 edition of Drax is shipping this month, so if you don't want to miss out on it you better head over to Sideshow.com right now and pre-order before it's gone.