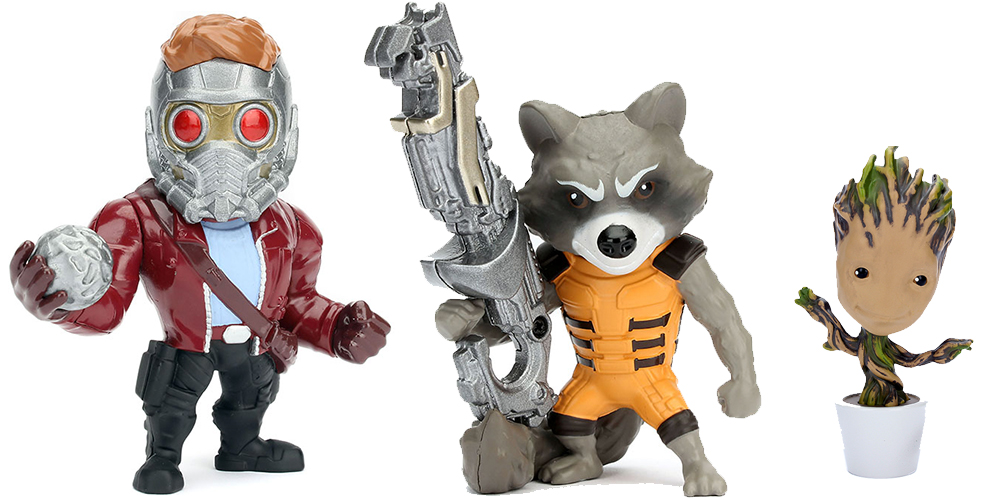 This past weekend, Guardians of the Galaxy Vol. 2 surpassed the impressive mark set by the original movie with a total up to date gross of $785.3 million in ticket sales. It's obvious that demand for everything that has to do with Marvel's cosmic band of misfits is still high, and Jada Toys has taken three of the Guardians and reimagined them in their famous die-cast look with these new Metals action figures.
The first wave features 4-inch versions of Star-Lord, Rocket and Baby Groot, all made from die-cast metal and detailed so their looks are as accurate to the film as possible. Star-Lord comes wearing his mask and holding the orb that he stole at the start of the first film. Rocket is decked out in his outfit from the first film and holding one of his many huge guns, and Baby Groot is Baby Groot.
Set to release in July, head over to Entertainment Earth to pre-order this case right now for a measly $39.99.