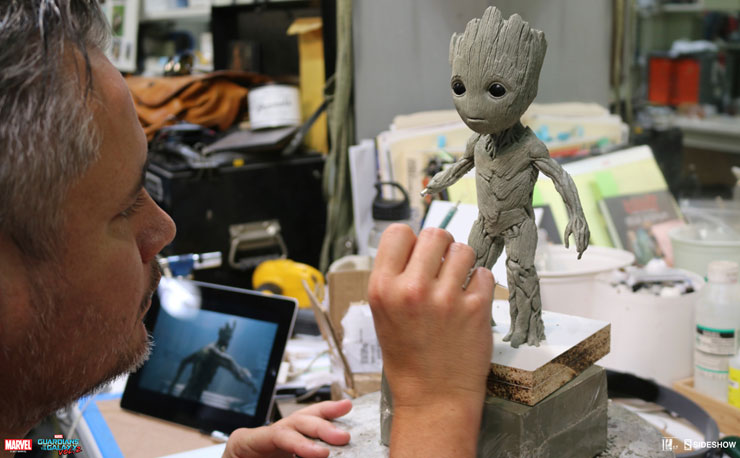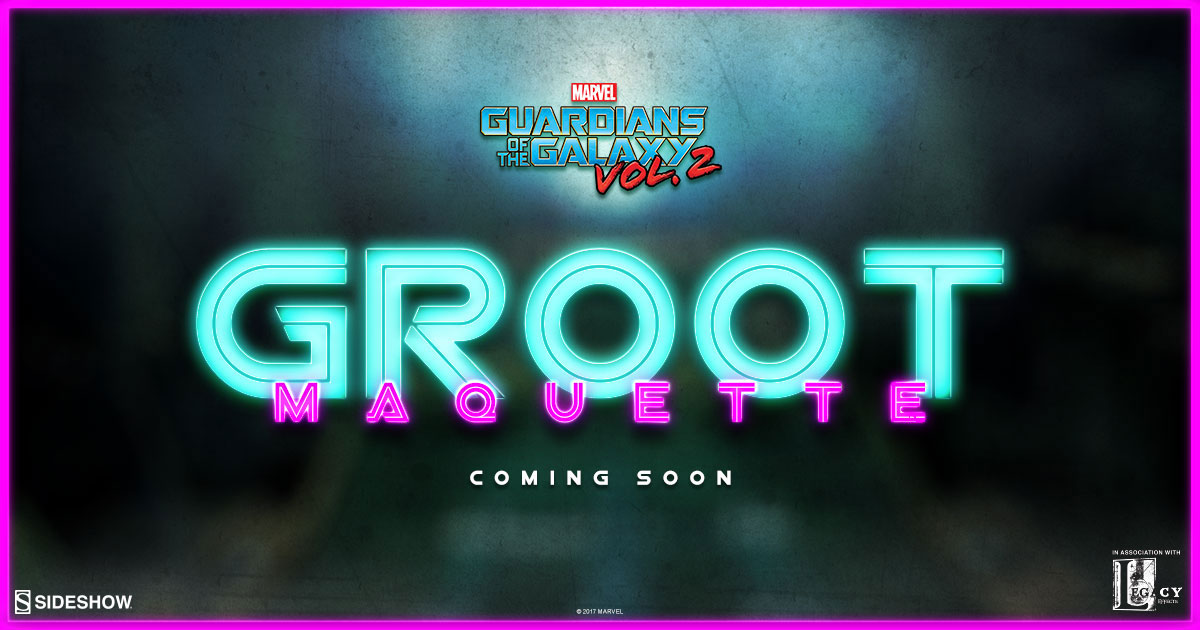 Along with this weekend's release of Guardians of the Galaxy Vol. 2 in theatres comes an announcement from Sideshow Collectibles that a new Groot Maquette in collaboration with Legacy Effects is coming soon.
Hand-crafted by the same team who brought the lovable character to the big screen, this Groot maquette is sure to look great once the final product rolls around, and it will be a hand-numbered limited edition collectible. In case you're not familiar, Legacy Effects have contributed practical effects for many popular movies, including Avatar, Iron Man 2, Iron Man 3, The Avengers, and Avengers: Age of Ultron. They've also done character design for The Avengers, The Amazing Spider-Man, and of course, Guardians of the Galaxy.
While the Groot maquette's final design is still under wraps, you can check out pre-production photos courtesy of Legacy Effects (and shared through Sideshow's blog) below. We'll keep you posted here on AFD once pre-order info and other details are revealed. In the meantime, check out the rest of the Guardians of the Galaxy collectibles that are currently available at Sideshow.com.