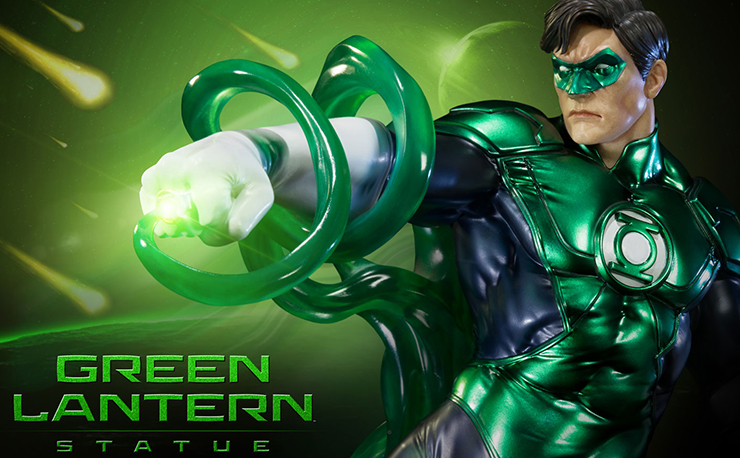 Hal Jordan has been through a lot. He went nuts and became the villain Parallax, he died and became The Spectre, and then he suffered the worst hardship of them all with that Ryan Reynolds movie. But Jordan is back to his Green Lantern ways and Sideshow Collectibles, in partnership with Prime 1 Studio, is bringing him home with this awesome new statue.
This detailed Green Lantern statue stands at 23" tall and features translucent resin to give the skin a very lifelike effect. Green Lantern is readily posed to take on any threat that may come his way with his Power Ring out and surrounded by green energy. The design is based on the New 52 version of Hal, and comes with a Sideshow exclusive alternate head that shows off the ex-fighter pilot's cocky smirk.
Expected to ship in the summer of 2018, you can pre-order this statue right now from Sideshow.com.