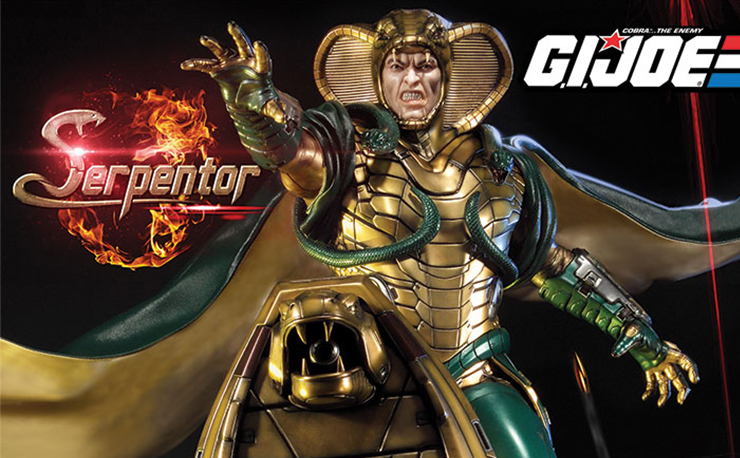 The "ultimate Cobra leader" is a genetically altered warrior that Doctor Mindbender created with DNA from the likes of Napoleon, Julius Caesar, Hannibal and Attila the Hun. So with credentials like that, it's no wonder he's one of the most ruthless characters the Joes have ever crossed – just ask Duke. Now, Prime 1 Studio has crafted an amazing new statue that any G.I. Joe or Cobra fan is going to want.
Towering over peons at an impressive 32" tall and made with super high-quality translucent resin to give his probably-slippery skin a lifelike effect, this highly-detailed statue nails Serpentor's look down perfectly as he flies over in his trademark air chariot. Along with a moveable cape, the Cobra Emperor also comes with an exclusive Sideshow swappable head to reflect his rare, calmer side.
Rule Cobra when this statue drops early next year, but you can pre-order now from Sideshow.com in preparation for world domination once it arrives around Feb 2018 – Apr 2018.