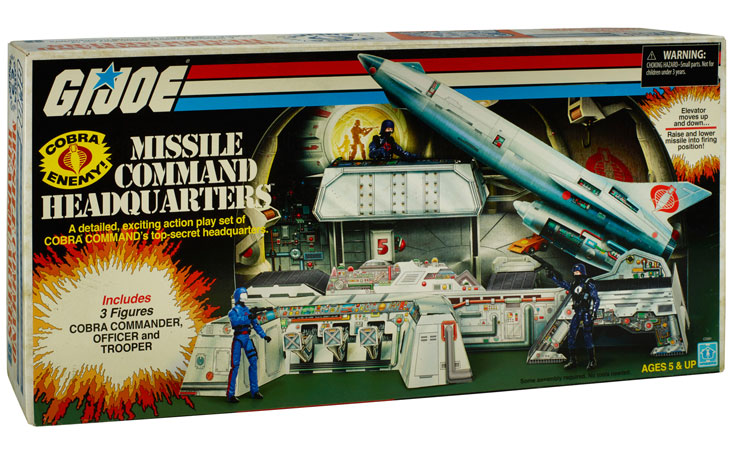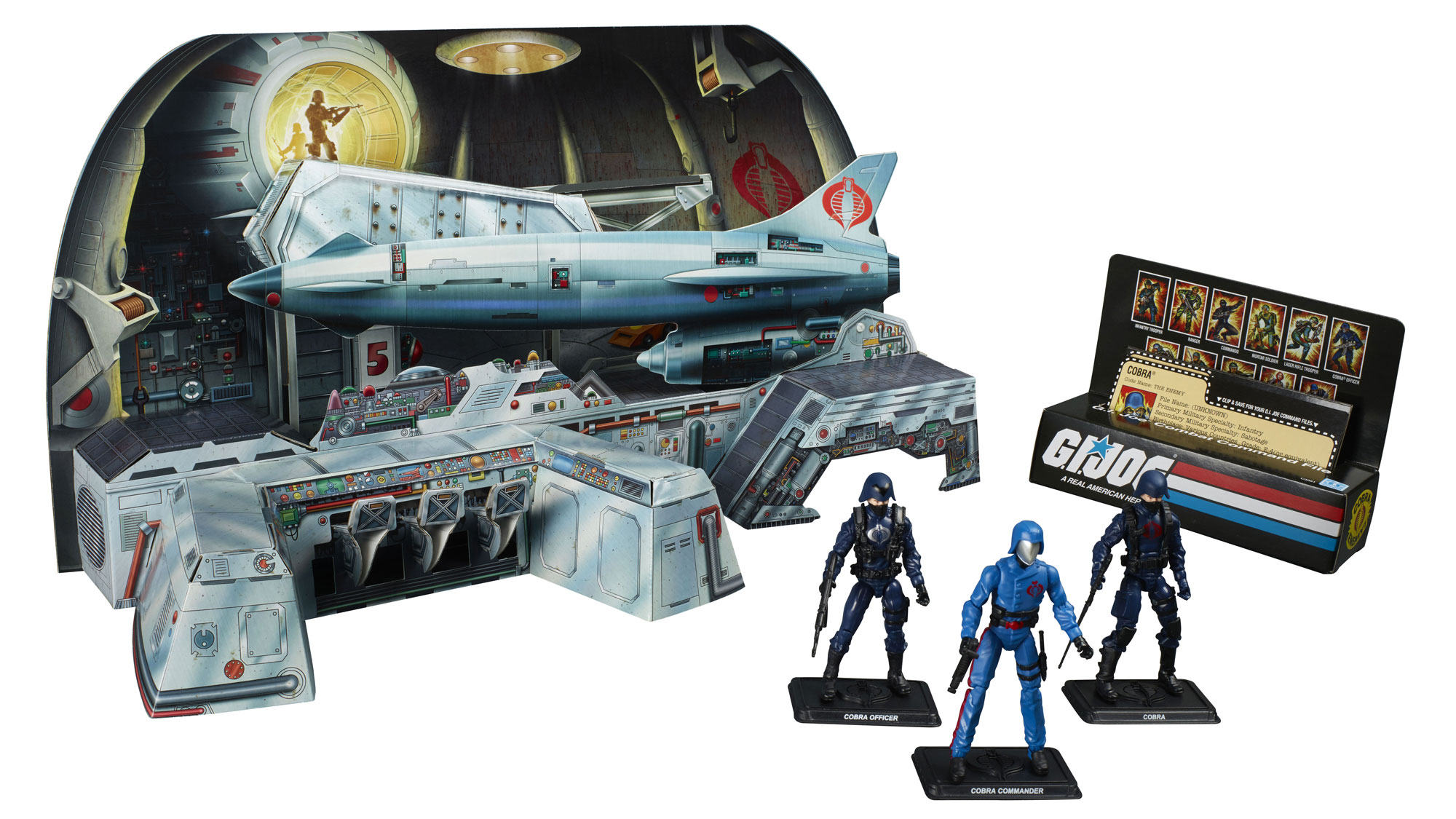 Old school G.I. Joe toy collectors, here's something to get excited about. One of the oldest and rarest (and quite possibly coolest) play sets from G.I. Joe's past is making a retro comeback with the return of the Cobra Missile Command Headquarters that's hitting SDCC 2017.
Originally launched waaaaaaay back in 1982 as a Sears Catalog exclusive, this Cobra Command cardboard play set is all kinds of retro cool, with a diorama that's made from sturdy graphic board components that look identical to the original. The set even comes equipped with modern reproductions of the three figures that came with the original 1982 play set, including a Cobra Officer, a Cobra Trooper, and Cobra Commander (…what's up with that Cobra symbol on his chest?). To top it all off, Hasbro has even recreated the original packaging that's designed to look weathered like it's been sitting all this time, packed away somewhere deep in the dungeons of your childhood home.
If you're heading to SDCC this summer, you can grab one at Hasbro's San Diego Comic-Con booth (#3329) and later on HasbroToyShop.com for $50.