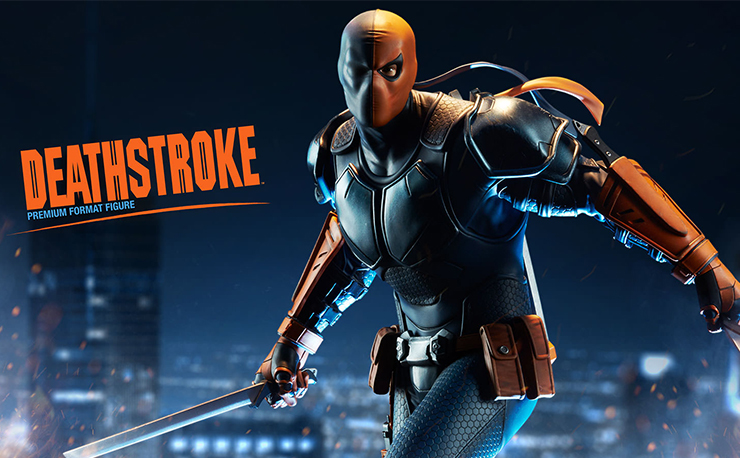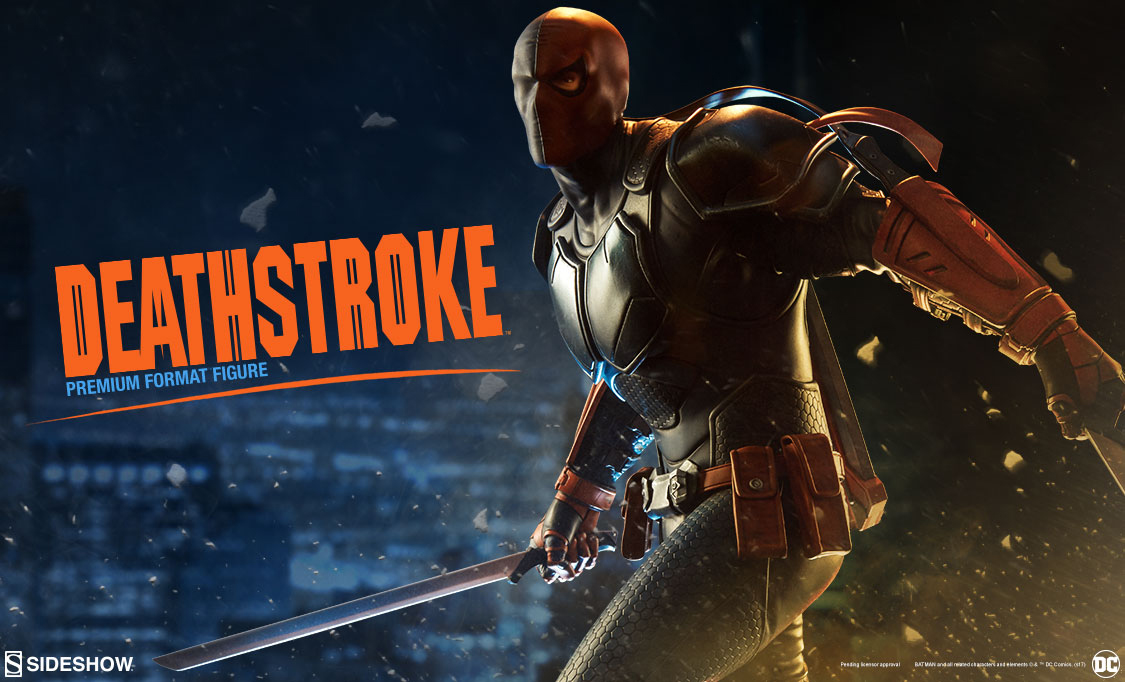 The main villain in the upcoming solo Batman film, Deathstroke has seen his stock rise over the past few years with a starring role in the Arrow TV series and his own series of comic books. Now Sideshow Collectibles has given the devil his due with this amazing new Premium Format Figure.
This 19" super detailed sculpt of assassin for hire Slade Wilson is based on his classic blue and orange costume and comes stacked with weapons such as his signature twin swords and pistol ready at the hip.
Pre-order now at Sideshow.com and prepare for delivery between February and April of next year.