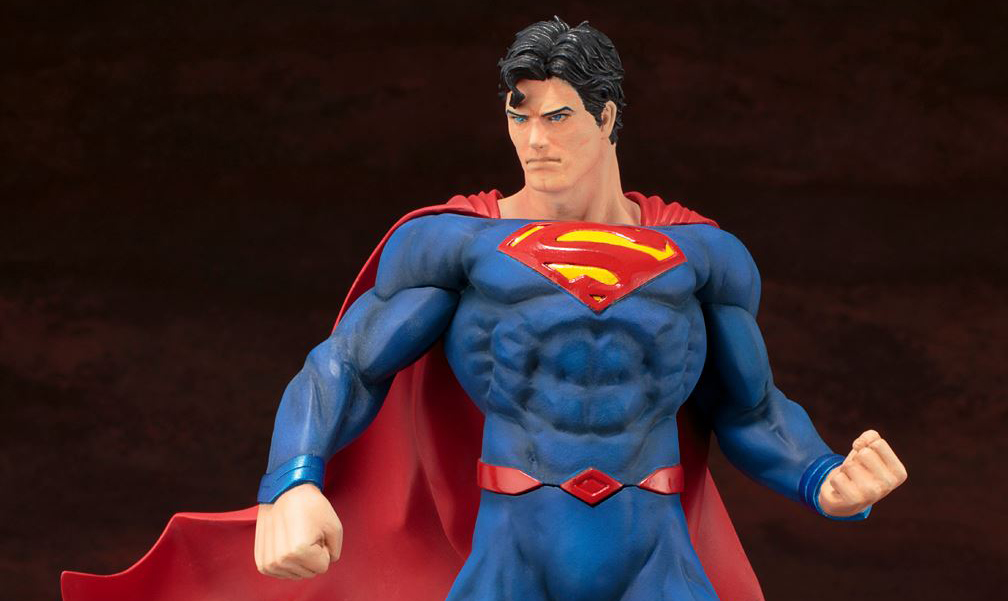 DC Comics has had its ups and downs recently with their constant relaunching of the entire universe, but with Rebirth they really seem to be hitting their stride especially when it comes to the Man of Steel. Recently blessed with a super-son while moving away from that weird phase of wearing a shirt and jeans as his costume, DC has given him some new duds and we've got to say that he's never looked better and we think Kotobukiya nailed it here with this new ARTFX+ Superman statue.
Based on his spiffy new Rebirth costume, this highly detailed 1/10 scale statue brings Superman to life in his newly unified blue outfit (without the weird red underwear), along with his iconic cape flowing ever so heroically, plus the signature "S" crest on his chest and on the back of his cape.
DC's iconic hero is set to take flight in October and you can pre-order him right now for just $64.99.