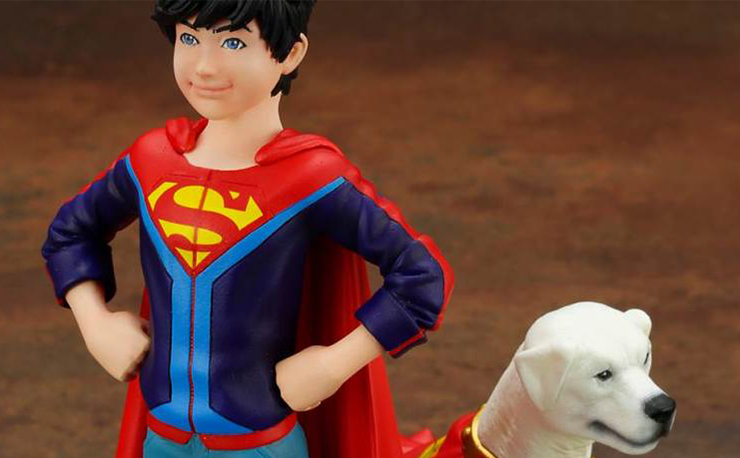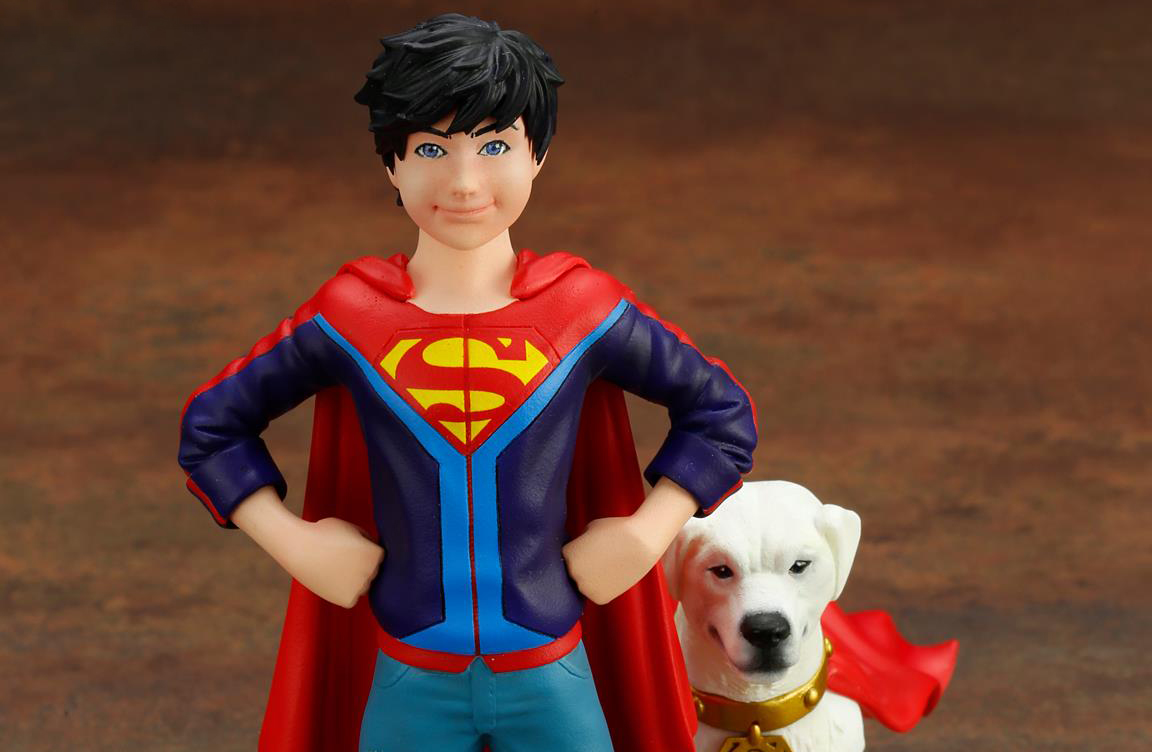 With the DC Universe in the midst of a total Rebirth, Superman has become one of the characters that has benefited the most from this fresh start. In this new universe, Superman and Lois now have a son (the logistics of how this is even possible is something we'll leave up to you and your imagination) Jonathan, named after Clark's dad, who is best frenemies with Batman's own bratty kid, Damian Wayne. Kotobukiya is bringing Superman's super powered kid to life with his very first statue that also features his dog and best pal, Krypto.
These 1/10 scale statues feature Jonathan in the outfit he wears in the comic he shares with Damian Wayne, or Robin, called Super Sons. Complete with cape and ripped up jeans, Jonathan stands just like his famous father with chest puffed out, while Krypto sits like a good dog with his cape blowing in the wind.
No further details or pre-ordering info is available yet, but once we hear anything we'll make sure to pass it along so make sure to keep coming back to AFD for more updates.
Update: The DC Comics Super Sons Statue Set is now available for pre-order at Entertainment Earth.