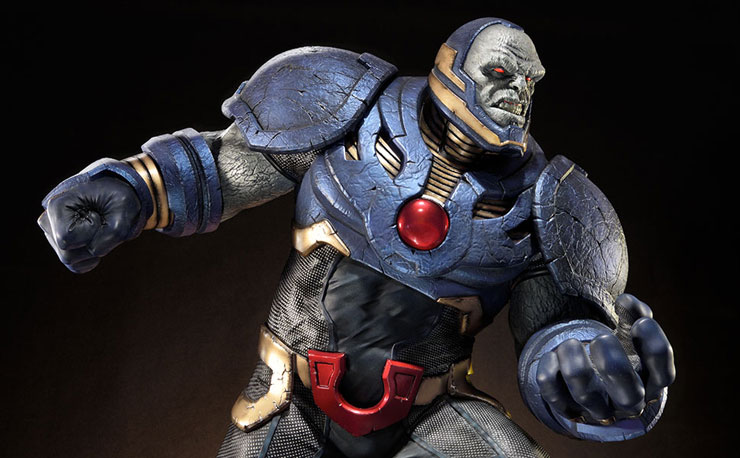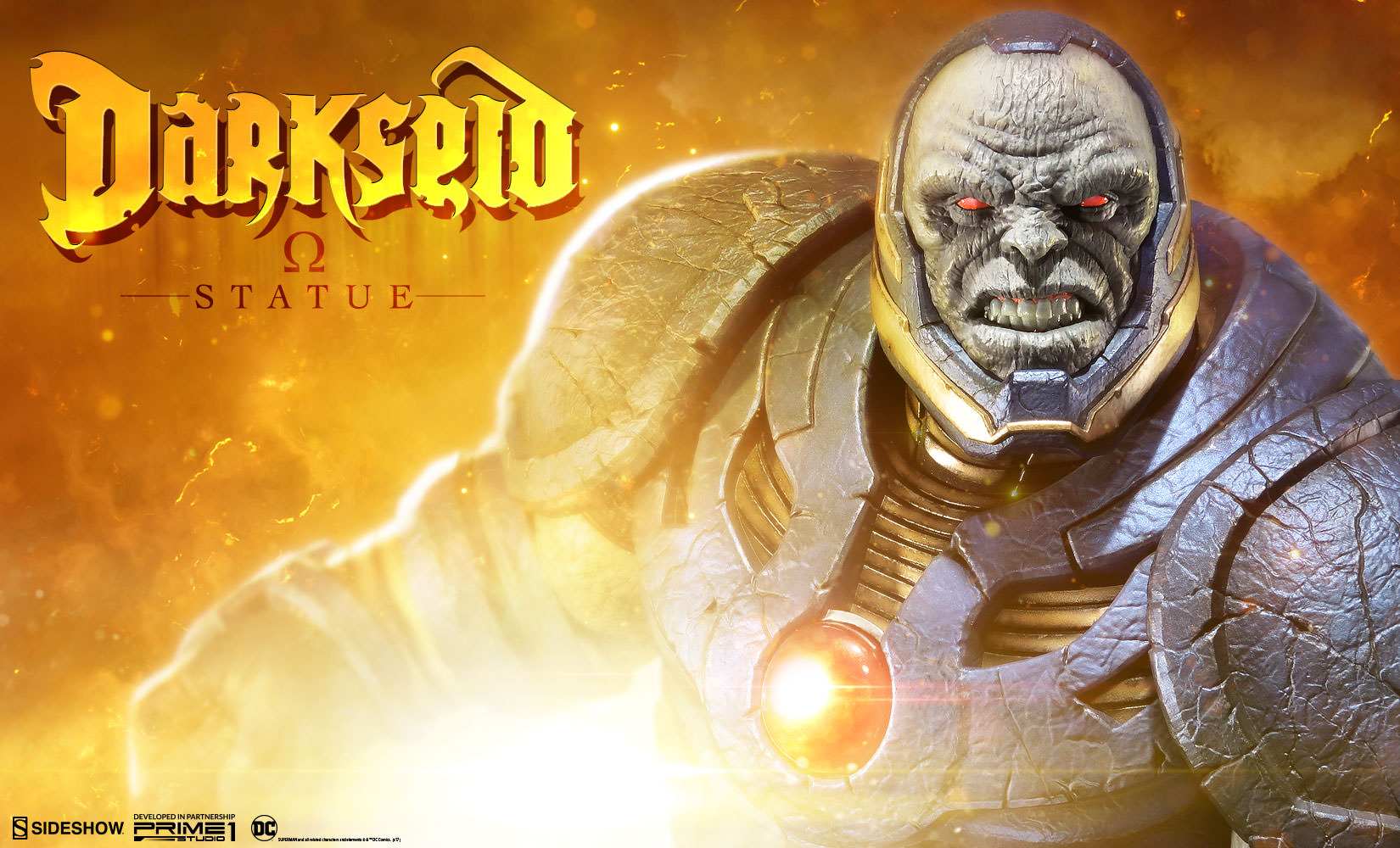 The biggest, baddest and most powerful threat in the entire DC Universe has, and always will be, the Lord of Apokolips himself, Darkseid. The uber-powerful seeker of the Anti-Life Equation is also a playable character in this week's biggest video game release, Injustice 2, and now that he's currently on every DC fan's mind, Sideshow and Prime 1 Studio are ready to unleash this new statue of him for fans to pick up.
This ultra detailed 32" tall statue features Darkseid's design from the New 52 era of DC Comics, and stands ready to destroy anything and anyone that comes across his path, while standing on rubble from what we can only assume is destruction he's previously caused. For real fans of Darkseid, the Sideshow Exclusive comes with an alternate portrait depicting what seems to be the rarely seen calmer side of the Apokolips ruler.
Pre-orders are open at Sideshow.com right now and this statue is extremely limited at only 400 pieces, so you better hurry and click over right now before they're all gone.