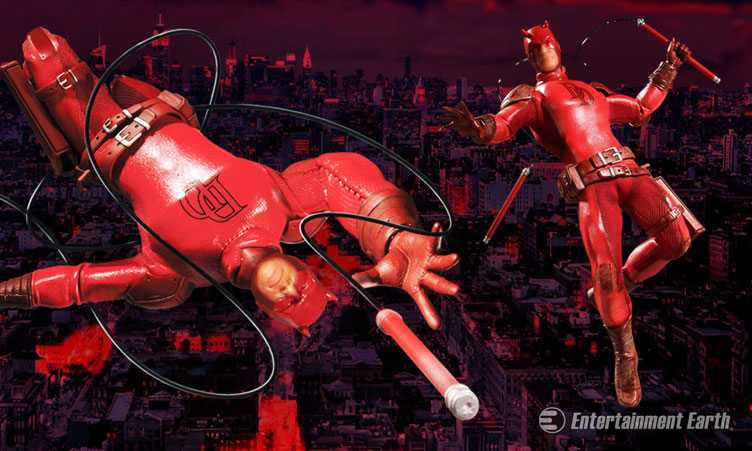 Get ready to add the guardian of Hell's Kitchen to your toy collection with this Daredevil One:12 Collective Action Figure by Mezco Toyz.
Packed with 32 points of articulation and a posing post so you can display him in multiple ways, this 1:12 scale Daredevil figure comes equipped with his iconic red suit in real fabric, hyper-realistic portraits, super sculpted body and battle armor, plus billy clubs and holster so he can whack out the rest of your collectible action figures.
This highly detailed Daredevil also includes various hands to hold his clubs in different ways, as well as three head sculpts so you can switch between standard masked portrait, battle damaged masked portrait and unmasked Matt Murdock portrait.
Decided on adding this Daredevil One:12 Collective Action Figure to your collection? It's set to drop in October 2016 but available to pre-order now at Entertainment Earth.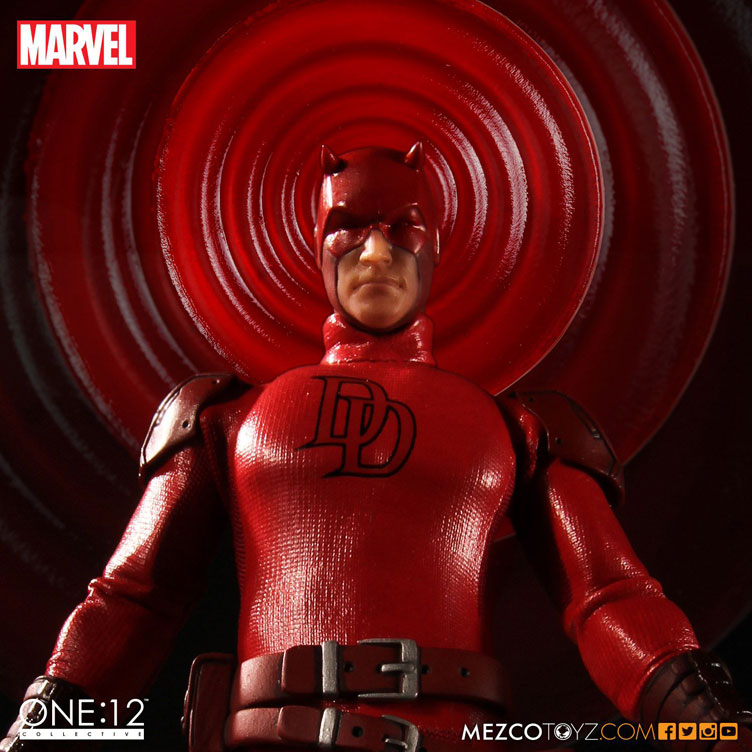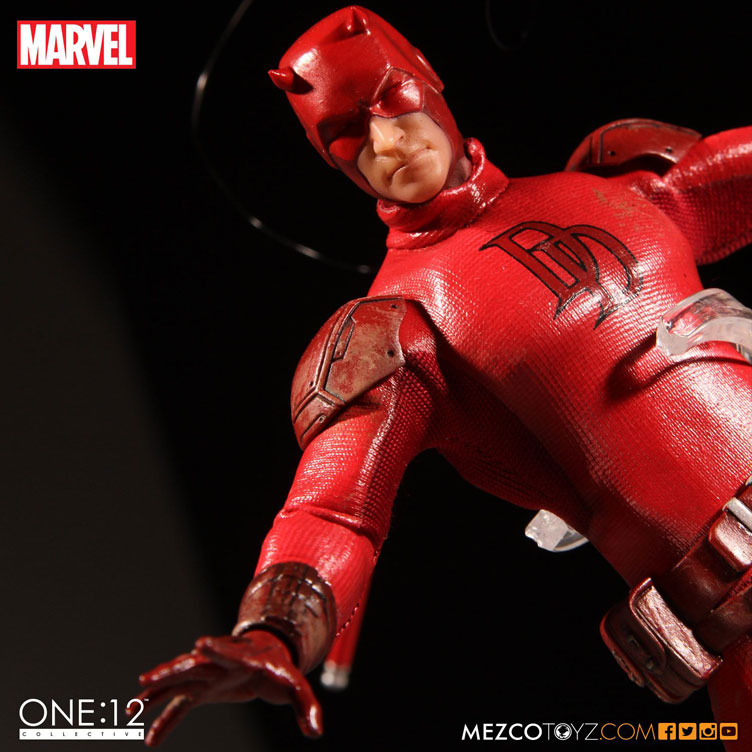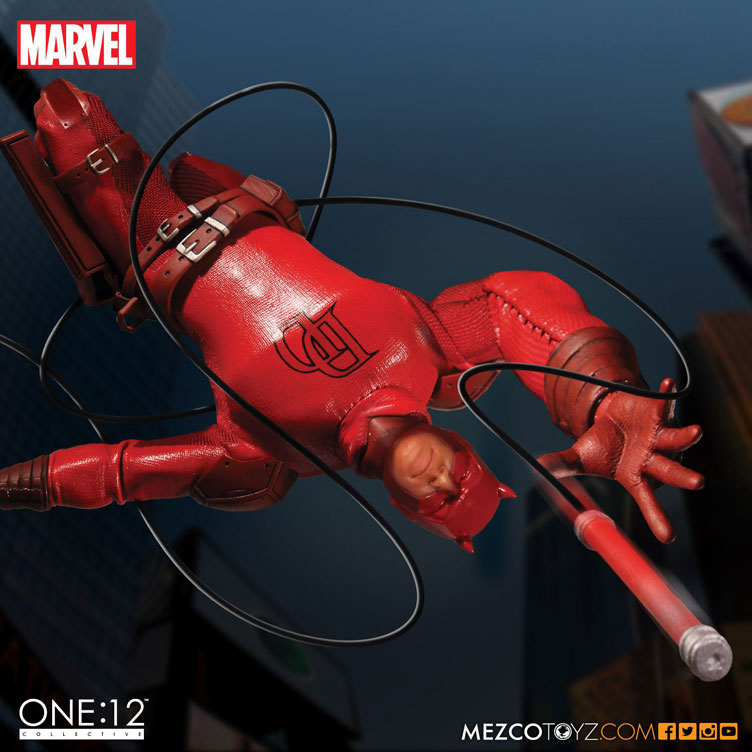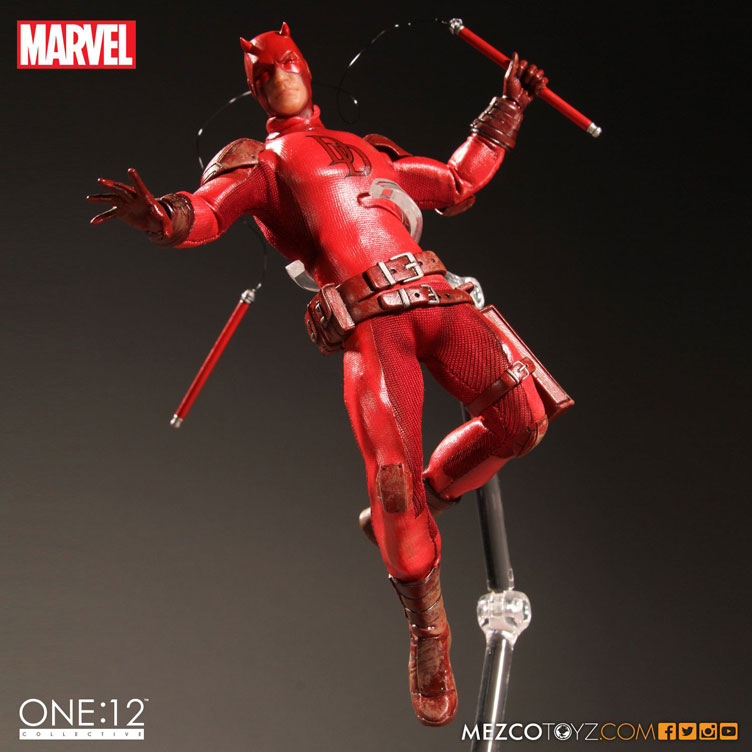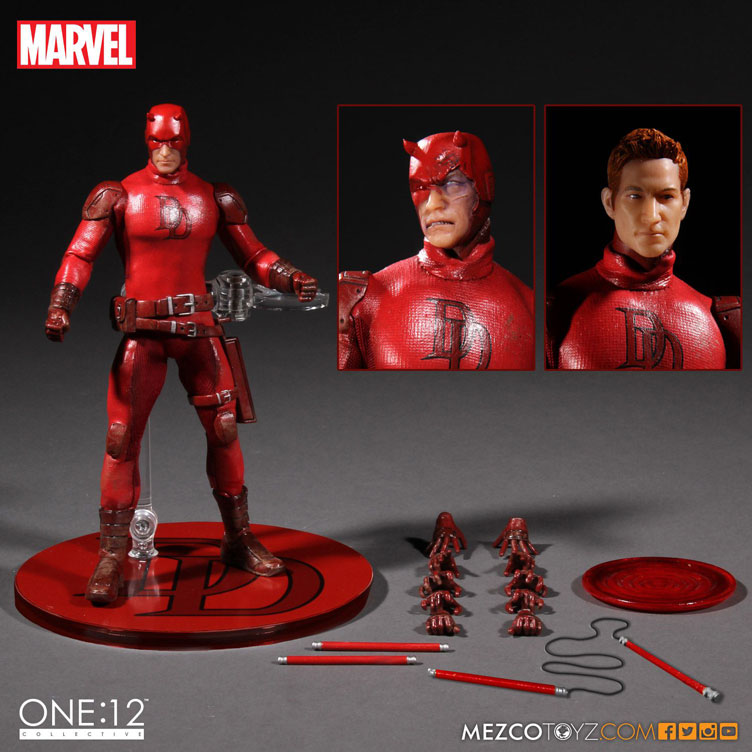 Daredevil One:12 Collective Action Figure – BUY NOW
---
Click here to check out more Daredevil action figures and toy collectibles.