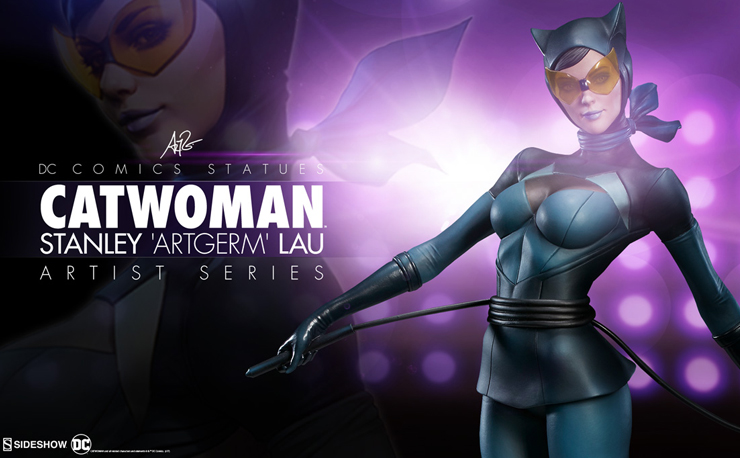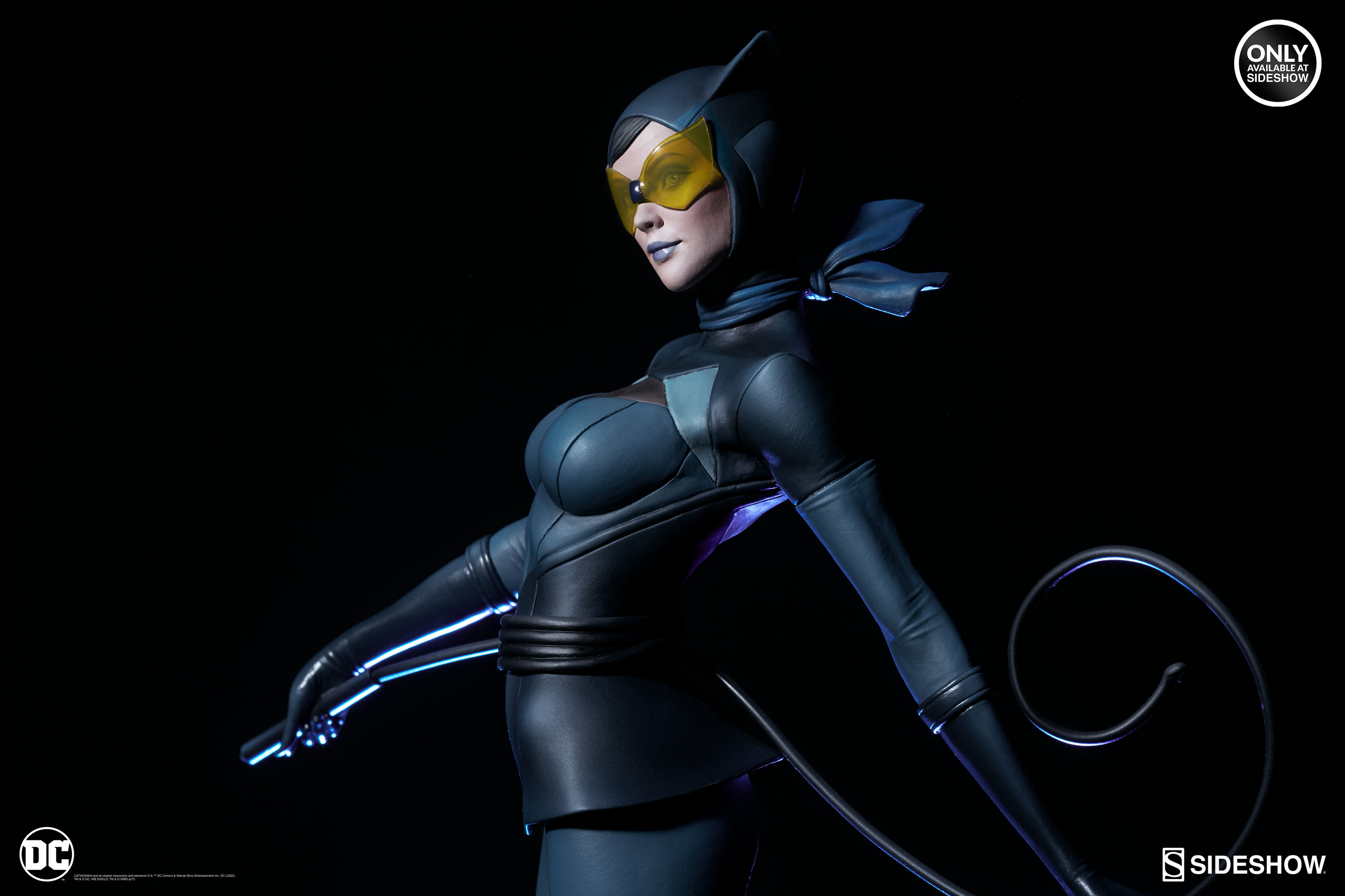 World-renowned pin-up artist Stanley 'Artgerm' Lau is known for his powerful depiction of women and now he's taken his talents to the DC Universe and his first subject to get the statue treatment is, of course, the feline thief Catwoman.
Designed by the Hong Kong designer himself, this 17.5" figure is a reimagined version of the popular Batman villain that adds both a retro and futuristic flair to her costume, complete with '40s style scarf and wing-shaped shades. Standing on a special base in her trademark heels, Selina Kyle has a firm grip on her whip proving she's ready for action.
Pre-order this Sideshow Collectibles exclusive right now and receive it during the first quarter of 2018.