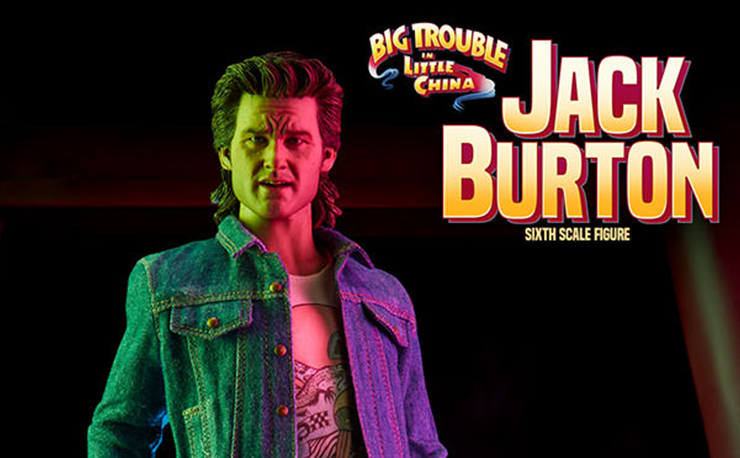 Kurt Russell is known for some legendary roles (Snake from the Escape series comes to mind), but his turn as Jack Burton in Big Trouble in Little China has to be one of his most memorable. Now fans can have their very own Jack Burton in the form of this sixth scale figure from Sideshow Collectibles.
Meticulously detailed to resemble Russell right down to the rocking mullet, this 12" figure comes equipped with a fabric costume, printed tank top, removable jean jacket, three sets of interchangeable hands, knife and submachine gun, and a somewhat disgustingly detailed accessory based on the floating bloat of eyeballs known only as "The Guardian".
Pre-order this limited edition Jack Burton figure now at Sideshow.com before it's too late for just $239.99 and expect it at your doorstep somewhere between January and March of next year.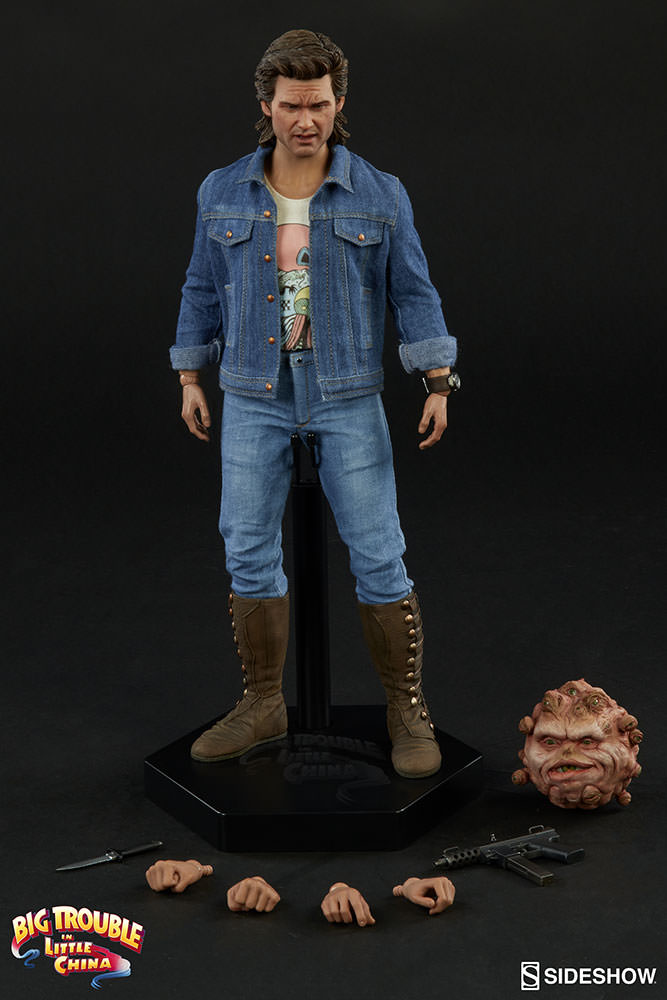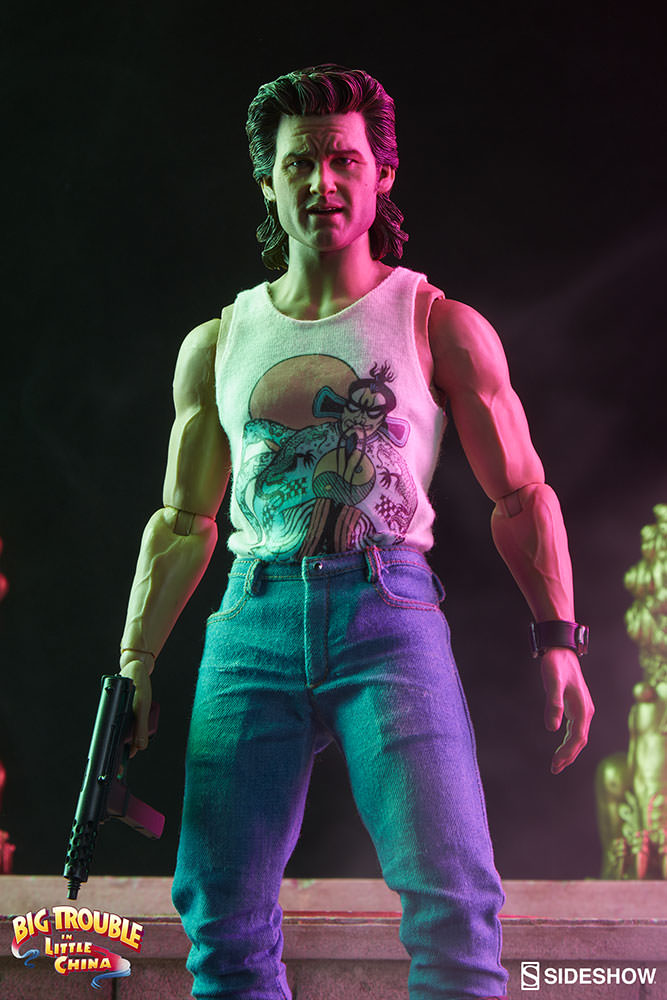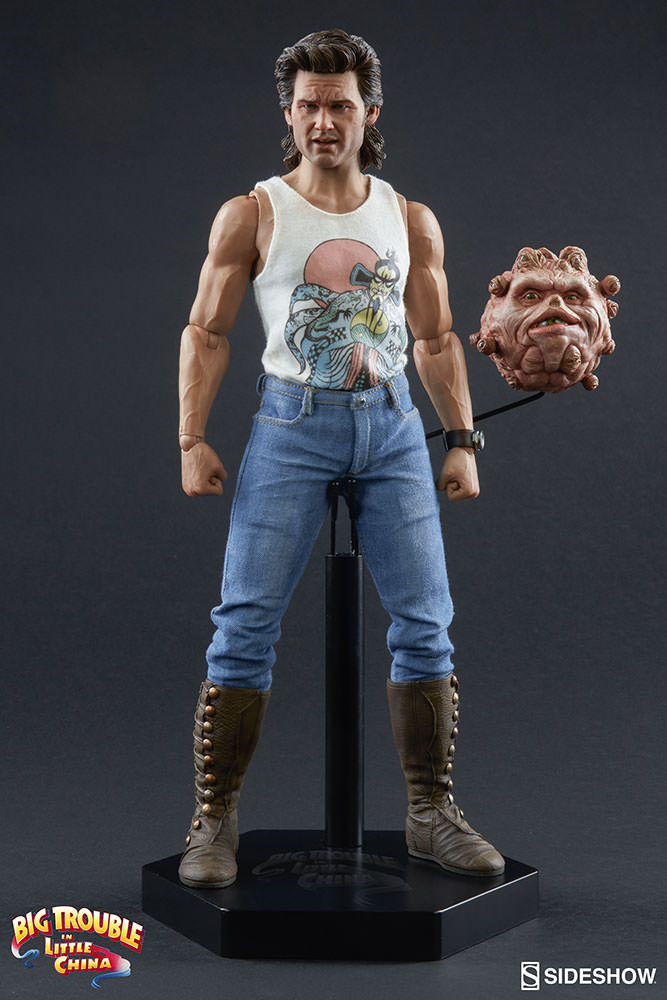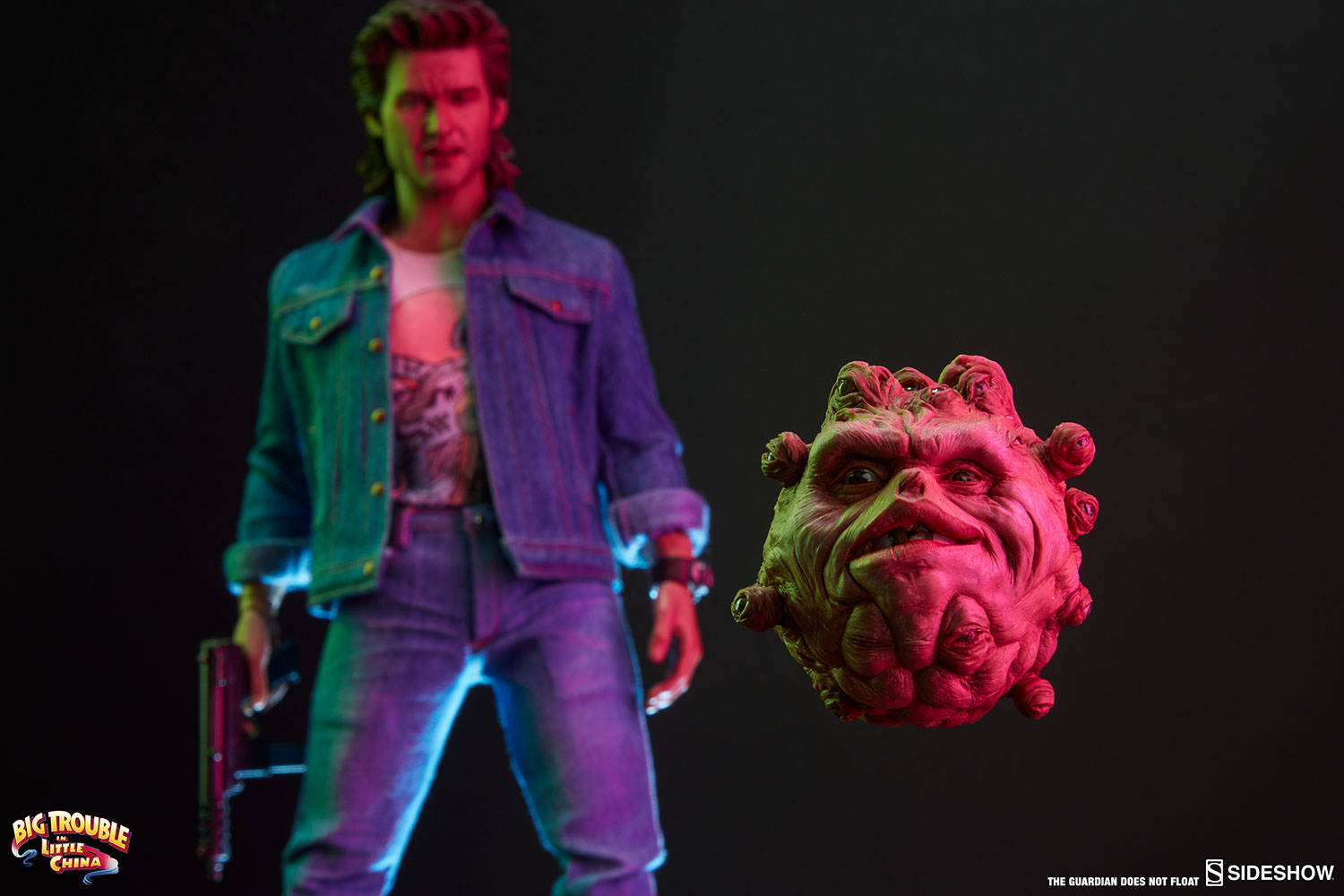 Click here to buy the Big Trouble in Little China Jack Burton Sixth Scale Figure.