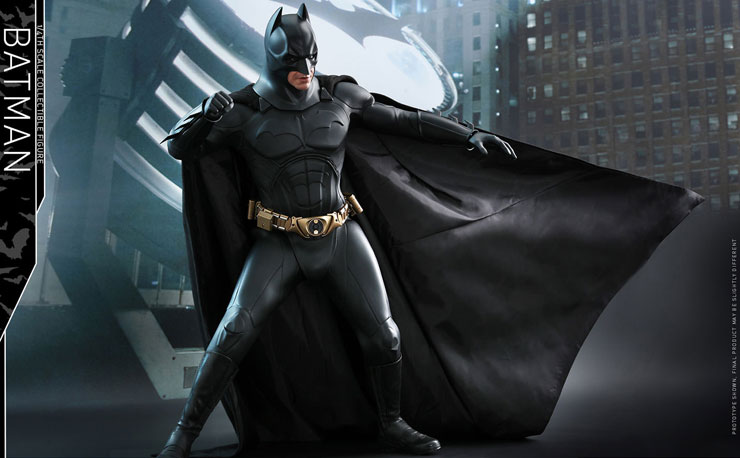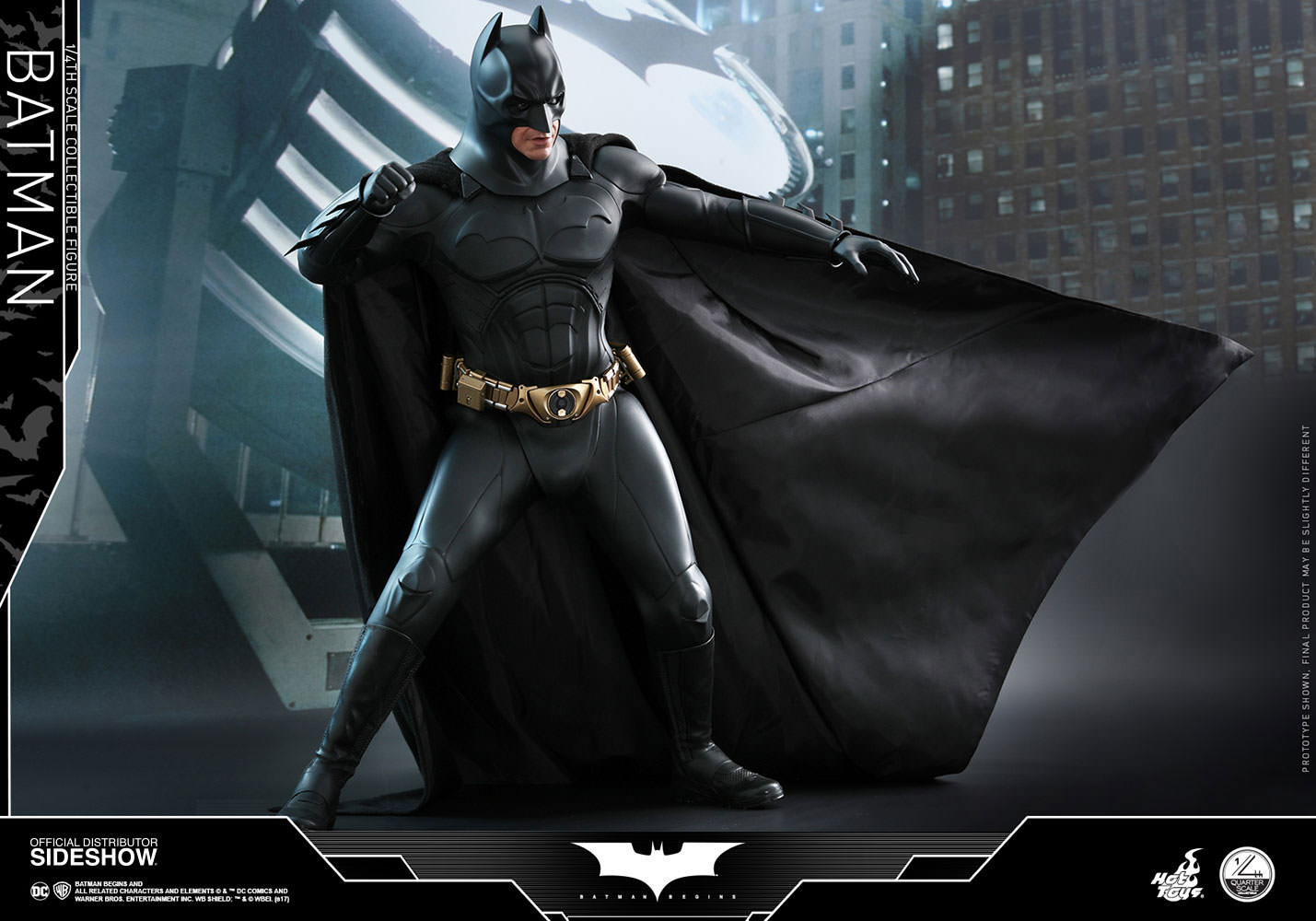 Hot Toys is bringing it back to Christian Bale's role as The Dark Knight in Batman Begins with this new Quarter Scale Batman Figure. Based on Bale's portrayal of Bruce Wayne and Batman in the first film from the popular Dark Knight trilogy, this quarter scale action figure stands approximately 47 cm tall (18.50″ high) and comes equipped with plenty of weapons and accessories as seen in the movie.
The Batman figures also features a newly developed head sculpt with a pretty remarkable resemblance of Christian Bale as Bruce Wayne, an alternate Batman head with 3 interchangeable lower faces, meticulously tailored and highly detailed Batsuit, a detachable climbing harness and wearable balaclava, a magnetically attachable cape, plus a bunch of Batman gadgets, as well as a specially designed Batman Begins themed figure stand.
The Quarter Scale Batman Begins Figure is estimated to arrive sometime between April 2018 – June 2018, and is now available for pre-order at Sideshow.com.