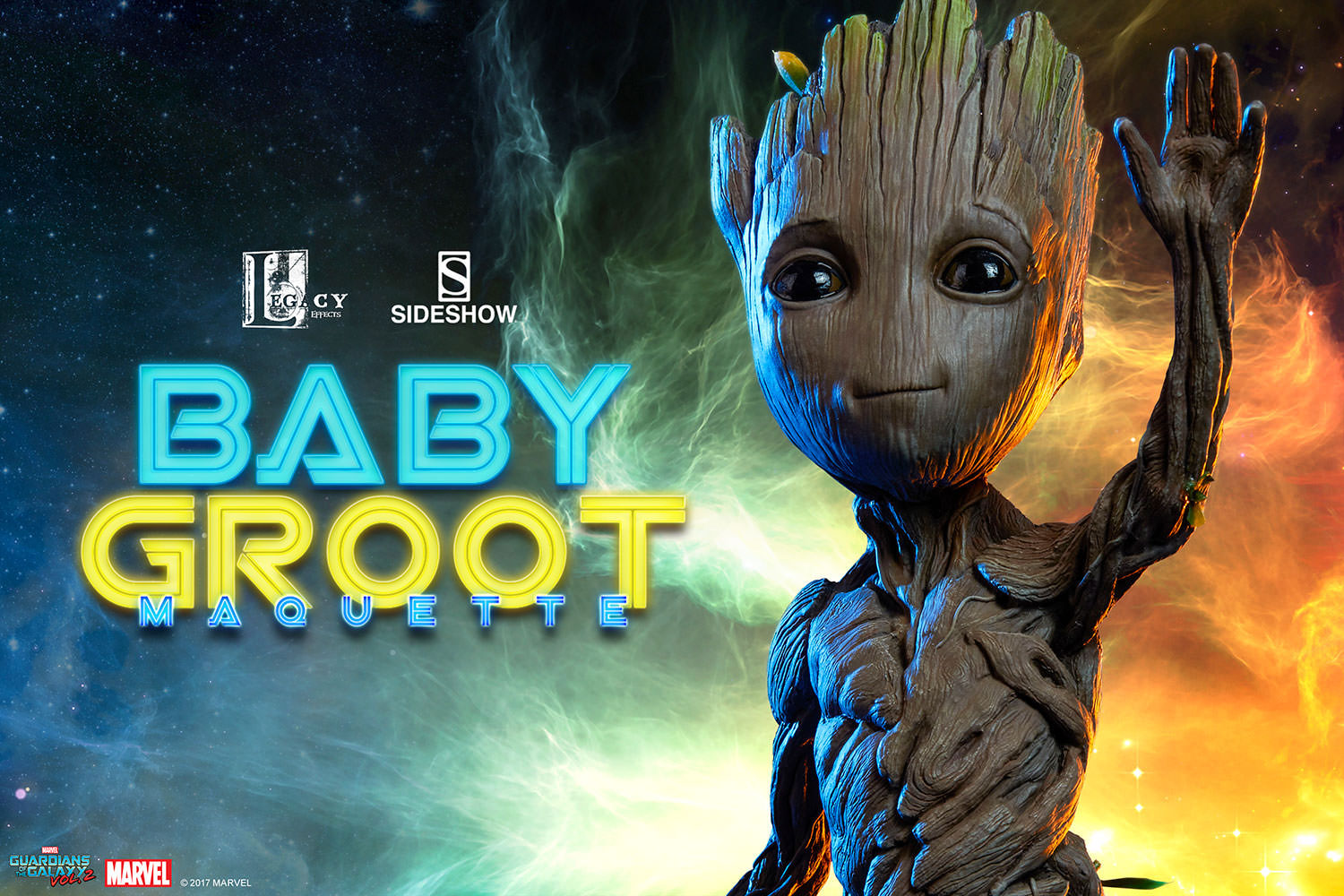 Designed in partnership with Legacy Effects, The Baby Groot Maquette by Sideshow Collectibles is now available for pre-order, made straight from the filmmakers and sprouting right into your collection.
Sculpted and painted by Legacy Effects, which is the company that did the character design work for Guardians of the Galaxy Vol.2, this Baby Groot Maquette comes to life at 11 inches tall and is re-created with intricate tree texture on his detailed bark-like body that's based on his appearance in the film. The exclusive edition of the Groot maquette also features a swap out portrait with a grinning expression and also includes a signed certificate of authenticity.
You can check out more images of the maquette, or pre-order Baby Groot now at Sideshow.com.