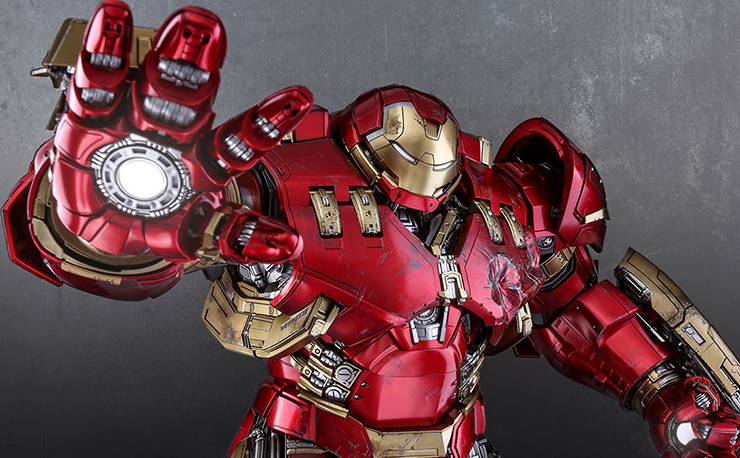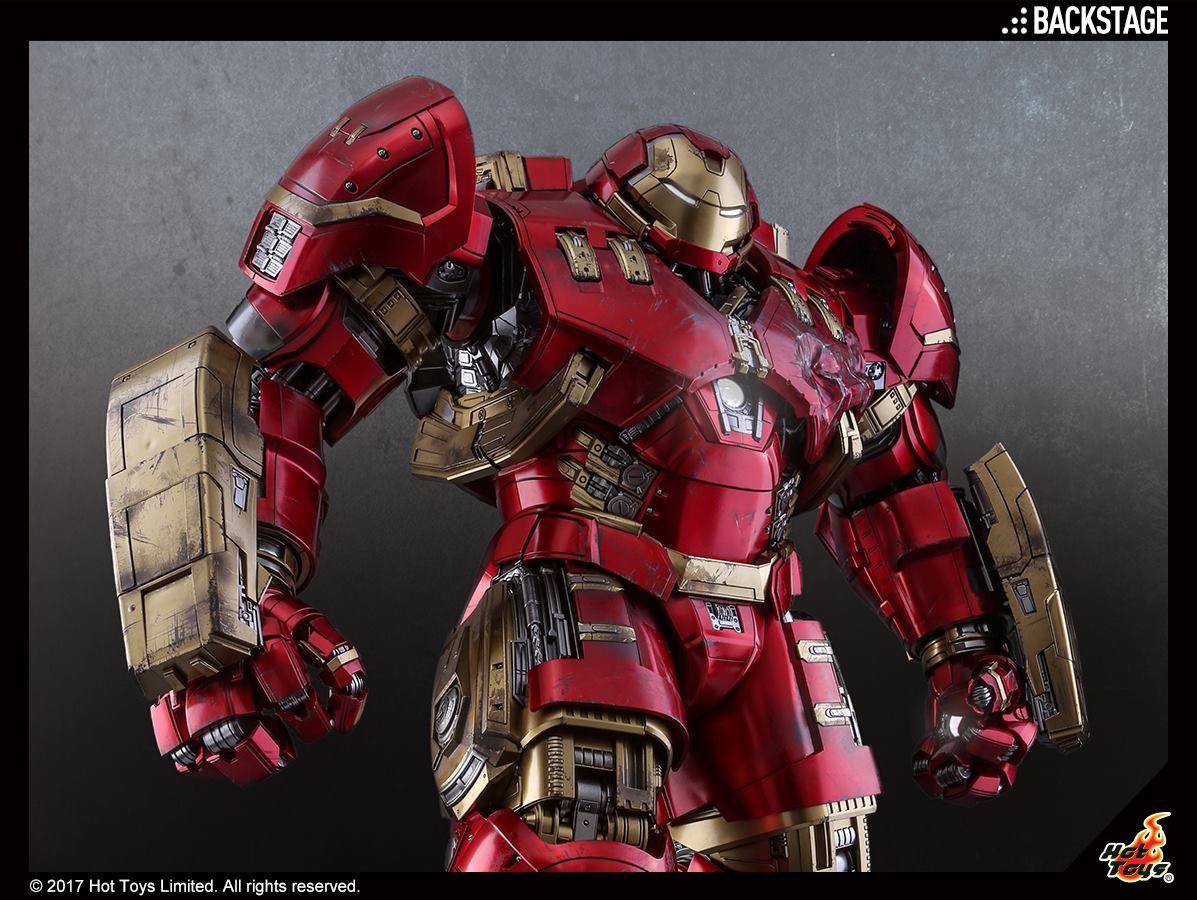 Over two years ago, Hot Toys announced the release of a massive Iron Man Hulkbuster figure straight from Avengers: Age of Ultron. Unfortunately, delays and changes prevented the figure from ever seeing the light of day. But now, the figure is entering final production and we have the pics and details to prove it.
This 21" figure features 30 points of articulation along with LED light-up eyes and arc reactor, as well as 16 other light-up areas all around the sculpt. The chest can be opened up to reveal a bust of Iron Man's Mark XLIII armor that also has LED light-up eyes and arc reactor. It also comes with shoulder armor that can be opened up, a pair of removable forearm pieces and a pair of hands with moveable fingers and light-up repulsors. In addition to all of those features, there's also interchangeable neck armor for when you want to unleash the Mark XLIII. All in all, this one heck of an awesome looking action figure.
Shipping this fall, you can click here to pre-order this much-anticipated Hot Toys Hulkbuster figure.