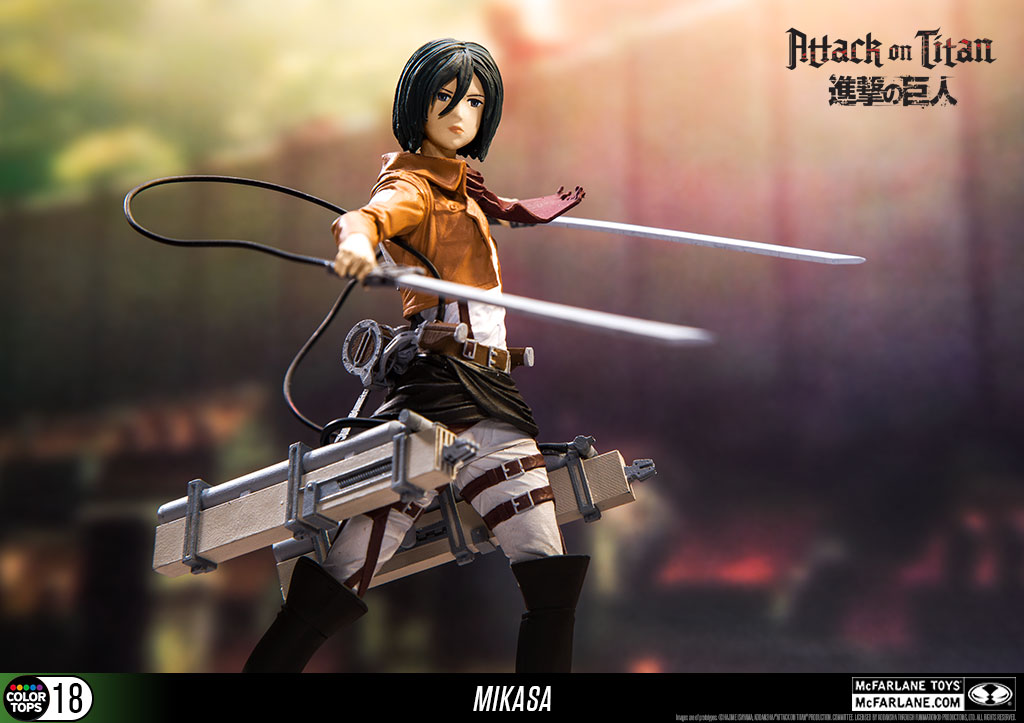 Waaaaay back in 2013, Funimation aired the first season of the hit anime series Attack on Titan and it instantly became a global phenomenon. It's been four long years since that season ended and fans have been foaming at the mouth for news about the second season. Well the wait is almost over, and with the trailer for season 2 finally dropping and the premiere this weekend, McFarlane Toys has some figures for fans to snatch up to hold them over.
Featuring two of Attack on Titan's heroes, Eren Jaegar and Misaka Ackerman, these 7" figures both have multiple points of articulation and both are outfitted for their role in the Scout Regiment, complete with the now-iconic Vertical Maneuvering Equipment needed for Scouts to scale the giant Titans.
Set to release in May, pre-order these figures below and make sure to catch the long, long, long-awaited premiere of the second season of Attack on Titan this weekend.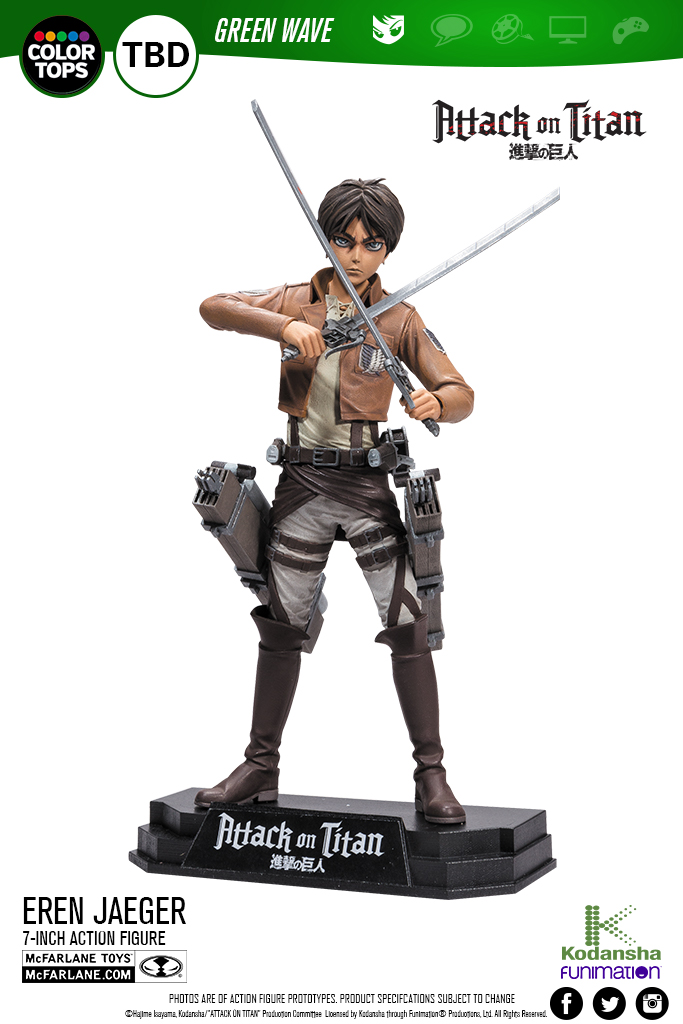 Attack on Titan Eren Jaeger 7-Inch Action Figure – BUY NOW
---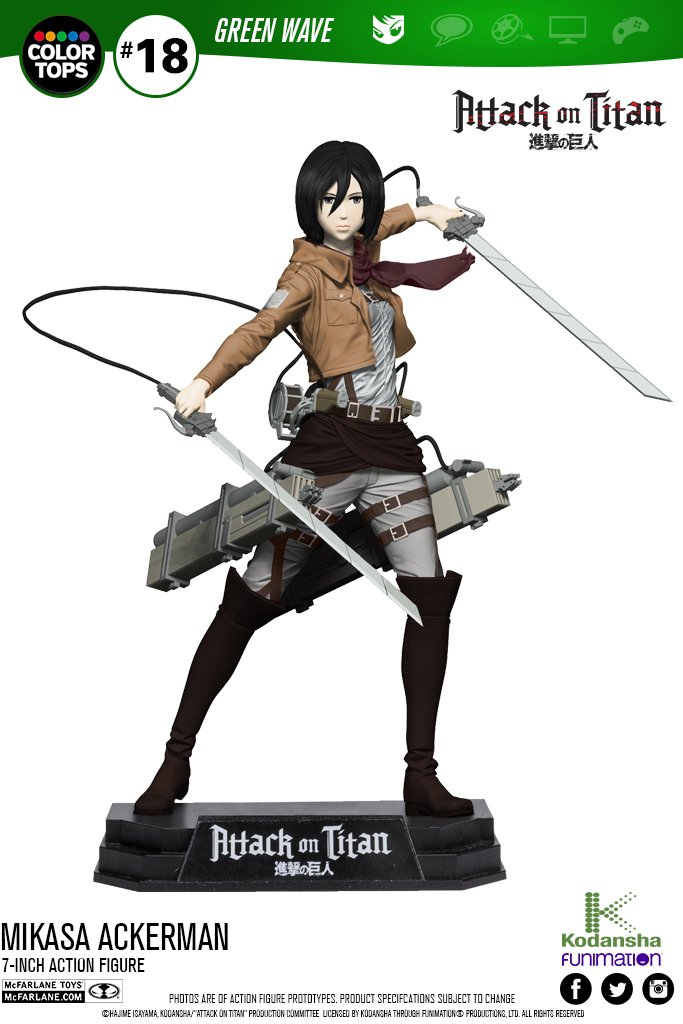 Attack on Titan Mikasa Ackerman 7-Inch Action Figure – BUY NOW