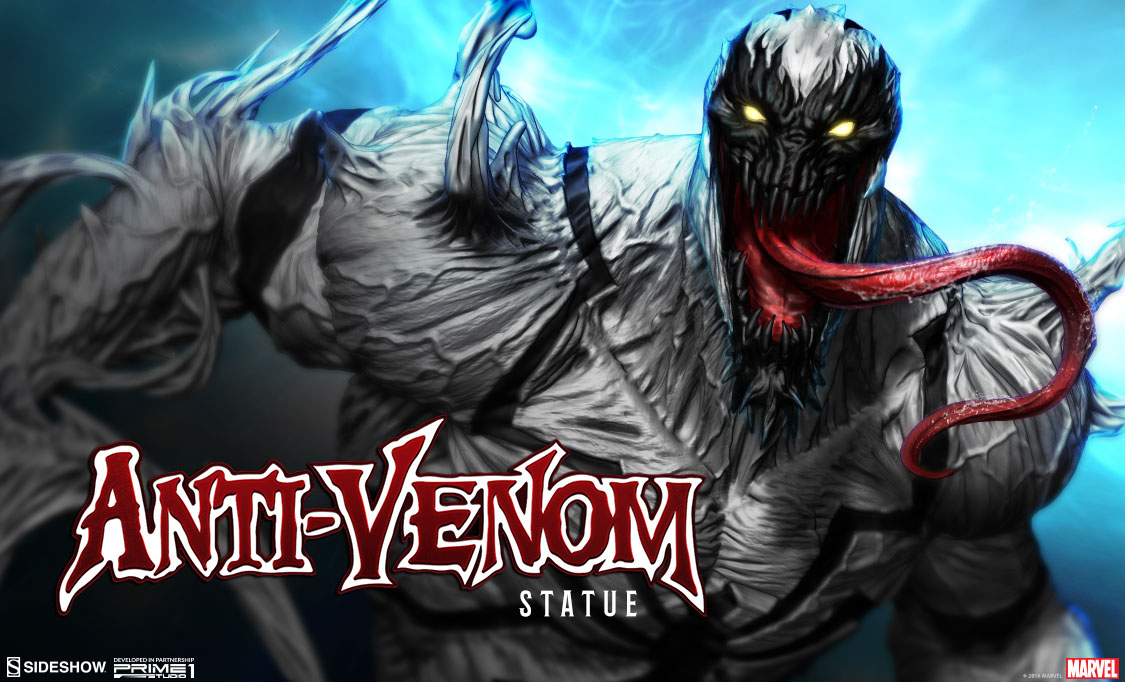 Perfect for pairing up with the Spider-Man 2099 Statue that's currently available for pre-order is this Anti-Venom Statue by Prime 1 Studio and Sideshow Collectibles that's coming soon.
Set to release for pre-order at Sideshow.com on January 26th, here's a first look at the Anti-Venom statue that's being added to Sideshow's Marvel statue series. Stay tuned for more info and additional images when Sideshow drops an update in the coming days.
Click here to check out more Marvel statues from Prime 1 Studio and Sideshow at Sideshow.com.