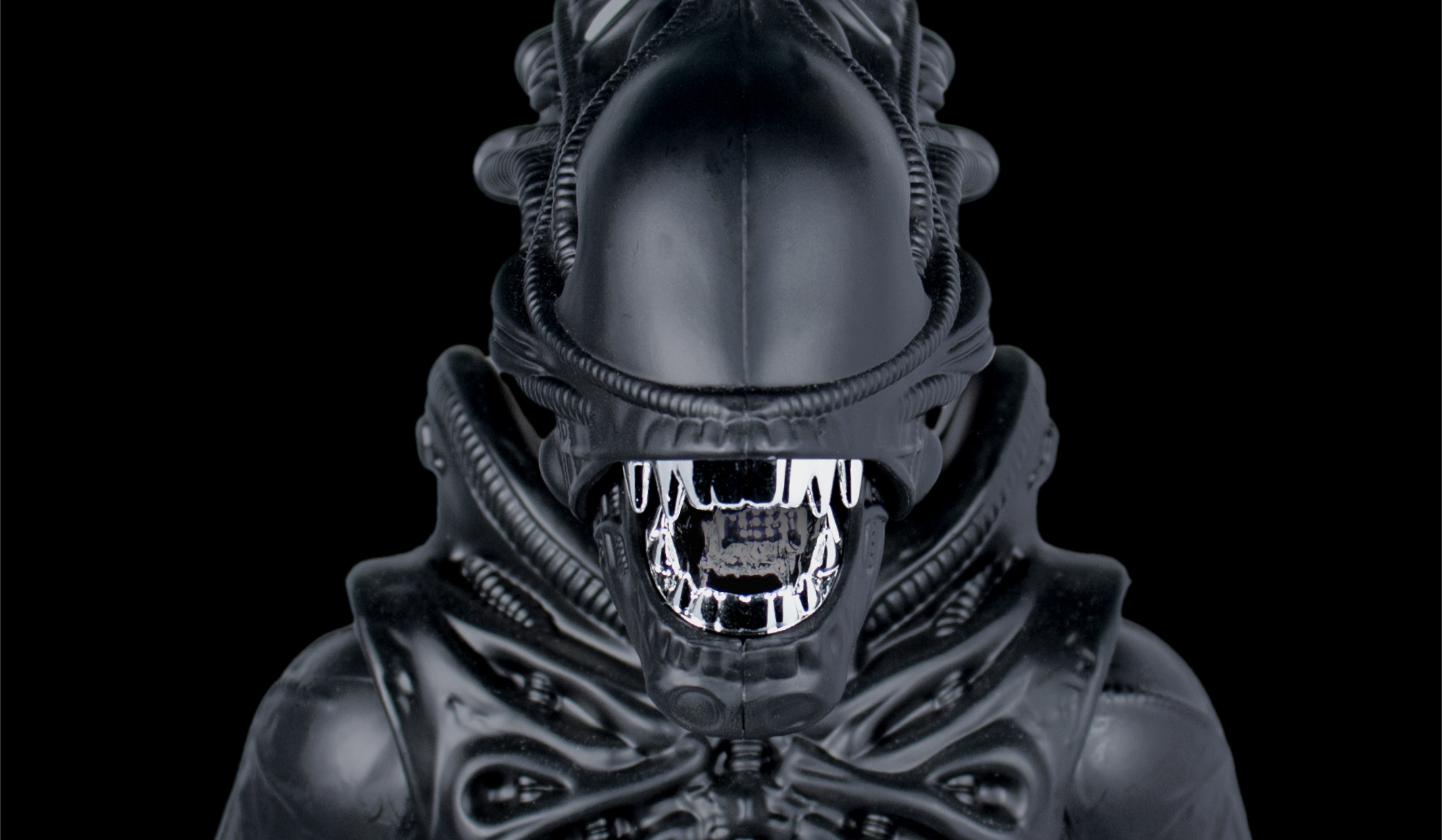 With Alien: Covenant ready to descend upon us next month, the franchise has been given new life. With sequels and prequels already planned for the foreseeable future, any Aliens fan that was disappointed with Prometheus (shame on you) has a lot to look forward to. Super7 have been providing fans with quality Alien collectibles and this classic Aliens Warrior figure is a perfect addition to any fan's collection.
This 18" tribute to the classic '79 Kenner toy is fully articulated and has a metallic jaw that snaps just like the original toy, plus glow accents to scare the heck out of anyone when the lights are out. It's even encased in a retro style box that harkens back to the good old days, and can even hang from it's tail to create some truly frightening poses.
Coming out in conjunction with the new film in May, you can pre-order it now at Entertainment Earth.