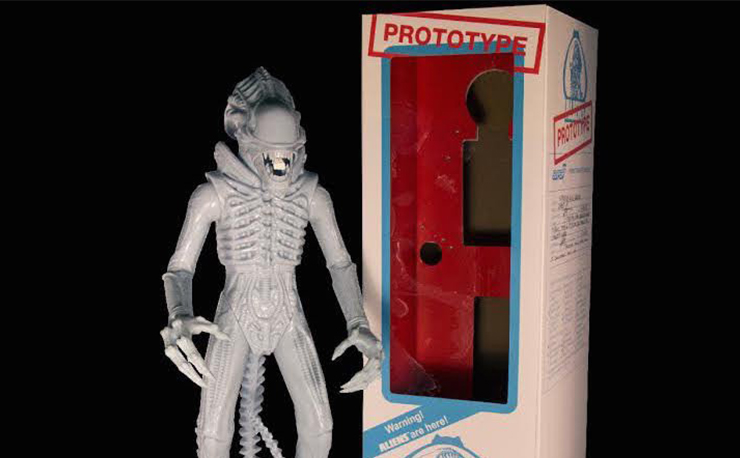 From what we've seen so far of Alien: Covenant, we feel pretty confident that this movie will once again solidify the franchise's spot as the gold standard for sci-fi horror. Super7 has been on a roll when it comes to all things Aliens, and now they're letting everyone add an exclusive light blue prototype Aliens Warrior figure to their collection (which was originally released for SDCC 2016).
Standing at a menacing 18" tall, this prototype version of their matte black Warrior figure has all the same features of that figure including articulation in the hips, wrists, shoulders and tail, as well as having the trigger in the back of the head that operates the spring-loaded jaw, just without all the black paint.
Coming in May of this year, you can pre-order this exclusive figure from Entertainment Earth right now.