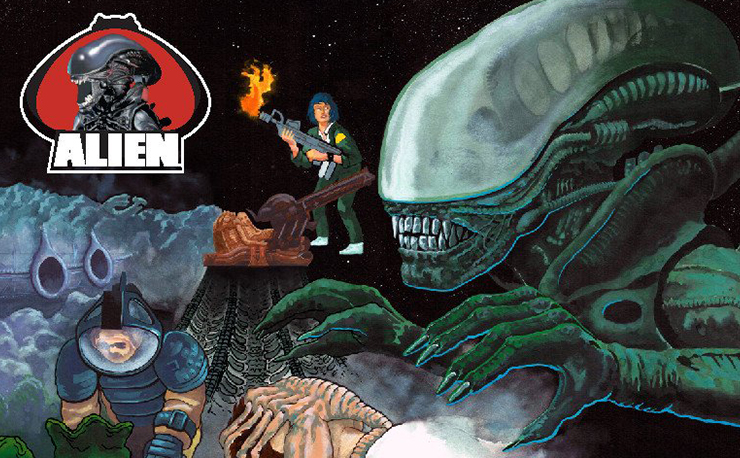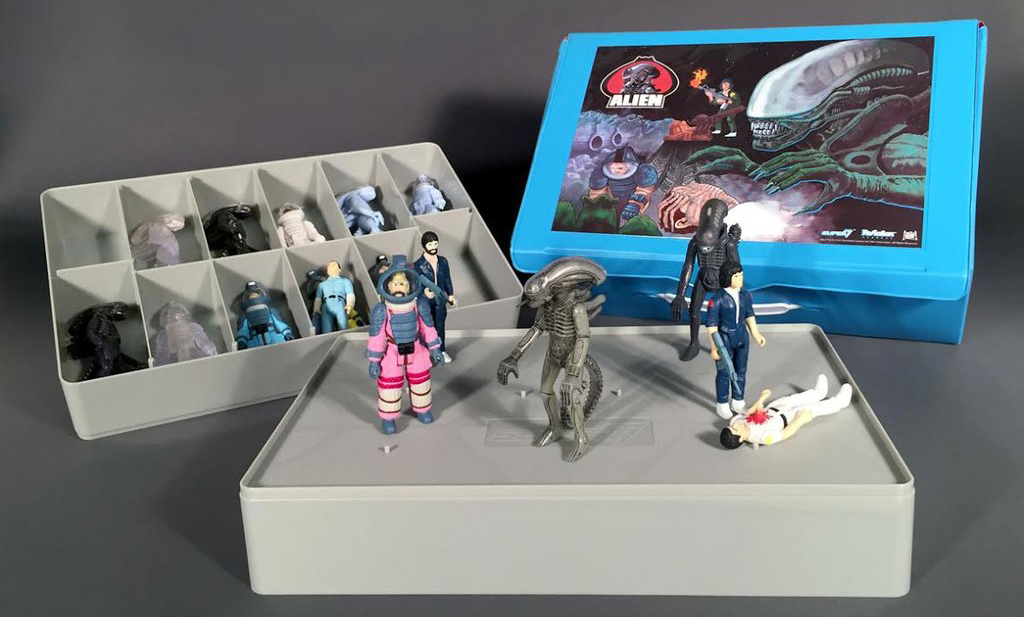 With the resurgence of the Alien franchise well on its way and hype from the Alien: Covenant trailer blowing up the web, now's the perfect time to pick up some collectibles from the first classic space horror film.
These "lost" Kenner action figures are now a reality and each comes with five points of articulation, accessories special to each character, and classic retro packaging for collectors to show them off in. Featured characters are of course the hero of the series Ellen Ripley, android sellout Ash, Dallas, Kane and no set would be complete without a Xenomorph.
And after you get the complete set, you can carry them around in this awesome carrying case that comes with a special glow-in-the-dark Alien action figure.
Buy the Alien ReAction figure set now for only $54.99 and then pre-order the carrying case for $44.99 to make sure your retro figures are well protected.
Alien 3 3/4-Inch ReAction Figures Set – BUY NOW
---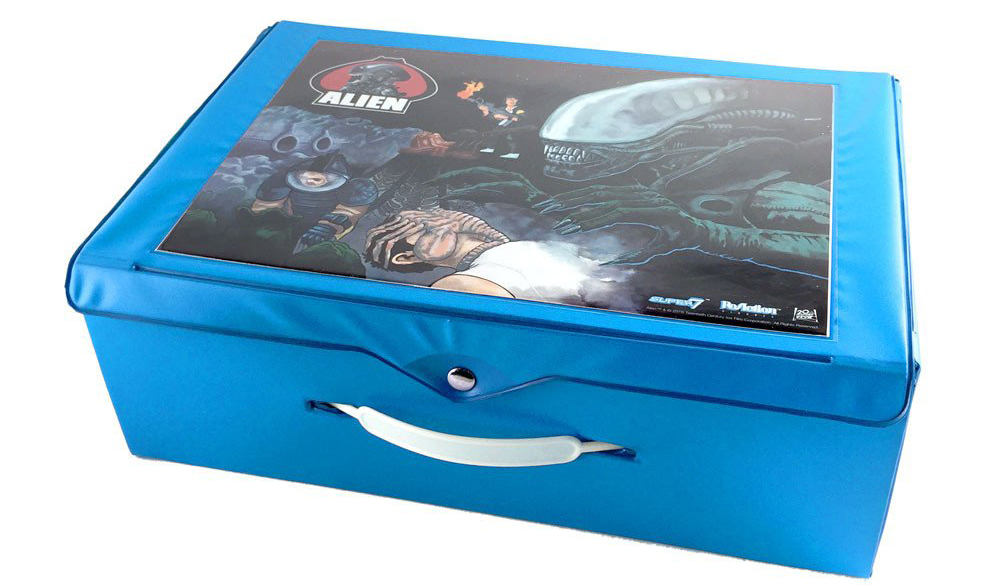 Alien ReAction Figure Case with Figure – BUY NOW