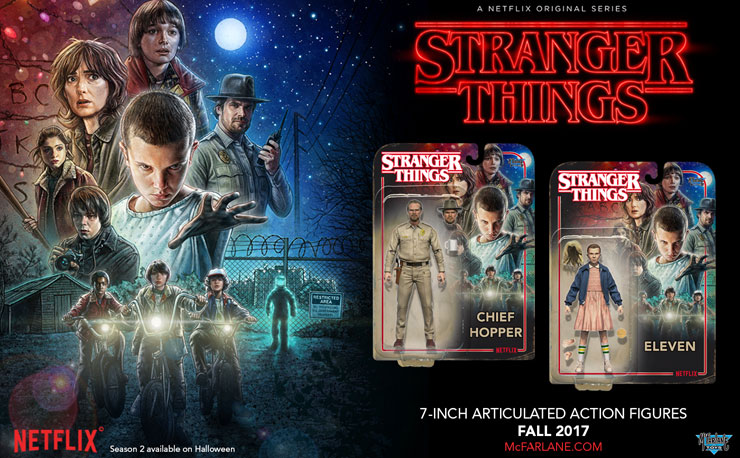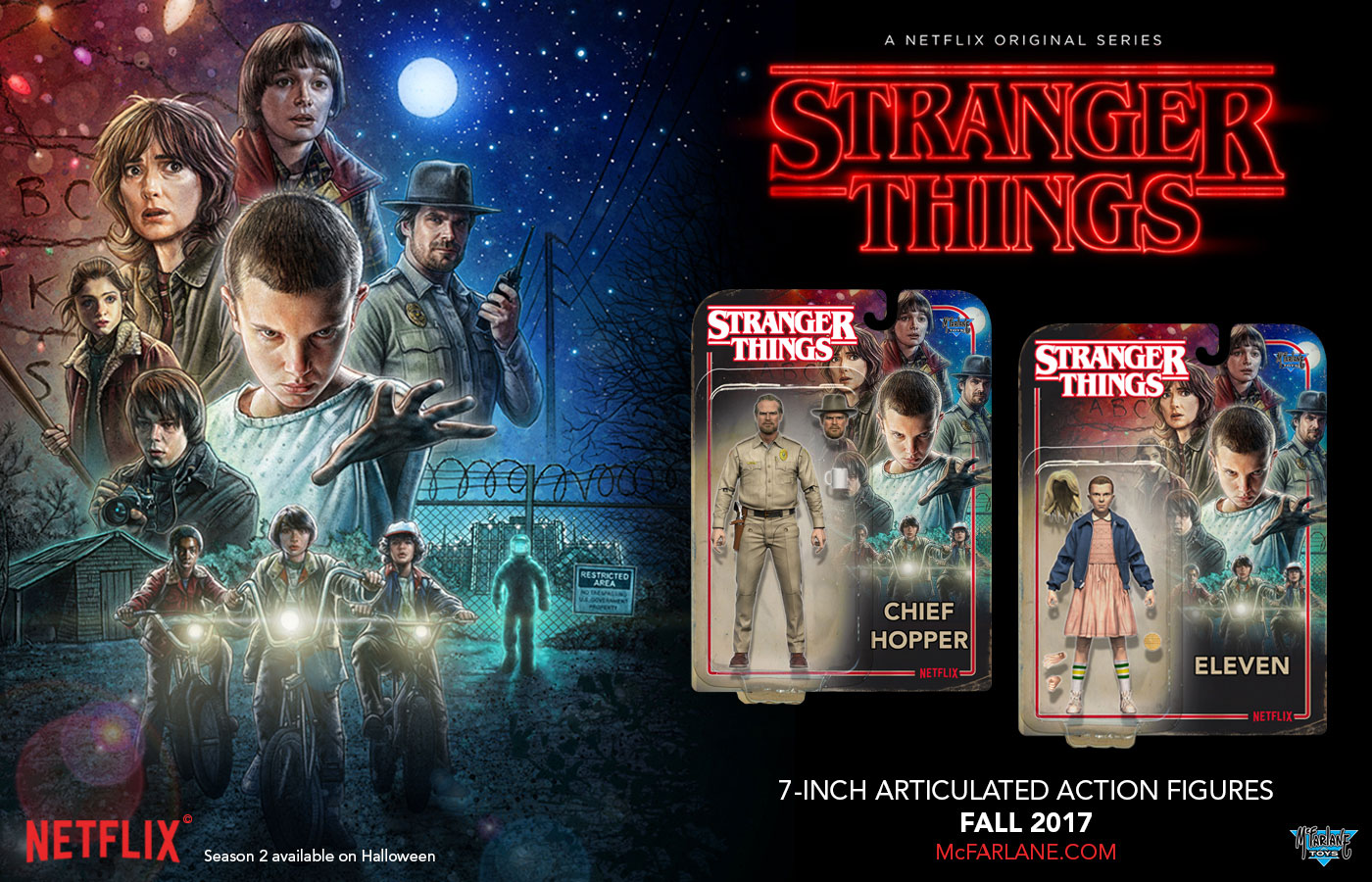 After checking out the preview pics that were floating around online last month, here's a closer look at the Stranger Things 7-Inch Action Figures that McFarlane Toys is releasing in Fall 2017.
While the Stranger Things McFarlane Toys action figures will feature various characters from the series, in 7-inch and 10-inch scale, the first wave of figures includes Eleven and Chief Hopper in 7-inch articulated style, with 12+ points of articulation plus iconic accessories and retro style packaging which includes an homage to the original McFarlane Toys logo. McFarlane Toys' Stranger Things action figures will be available at major retailers this fall with an MSRP $19.99.
Get a good look at both Eleven and Chief Hoper figures below with pre-order info coming soon.
Update: The Stranger Things 7-Inch Action Figures by McFarlane Toys are available to buy here.