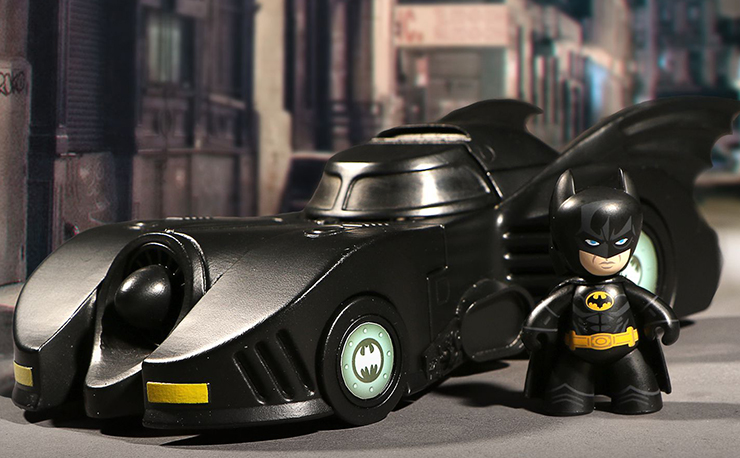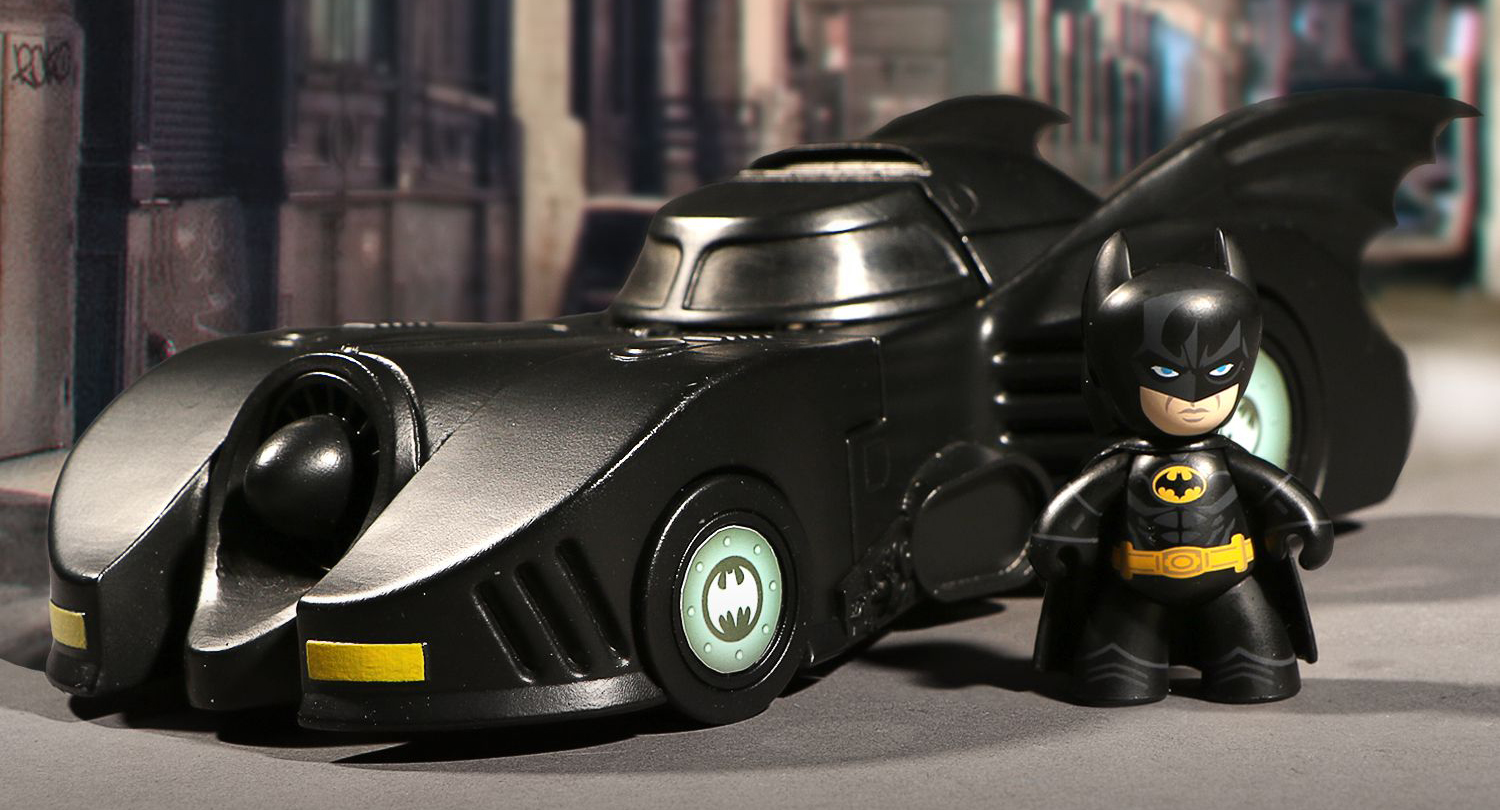 For those of us who grew up with Michael Keaton as their big screen Batman, we long for the days of those Tim Burton classics. Although we loved Christopher Nolan and Christian Bale's take on the Dark Knight and we still have questions about Ben Affleck's portrayal, we can all relive the classic 1989 Batman film thanks to this Batmobile set complete with Batman in Mezco Toyz's popular Mez-Itz style.
Paying tribute to Anton Furst's Batmobile design, Mezco has crafted Batman and his ride in their unique Mez-Itz form. The Batmobile itself features a removable roof so you can place the 2" figure of the Dark Knight in (who comes complete with Batarang and grappling gun) and it even has freely turning wheels.
The 1989 Batman and Batmobile Mez-Itz Set by Mezco Toyz is expected to arrive in November of this year. Take a closer look at the figure and vehicle below that's now available for pre-order.