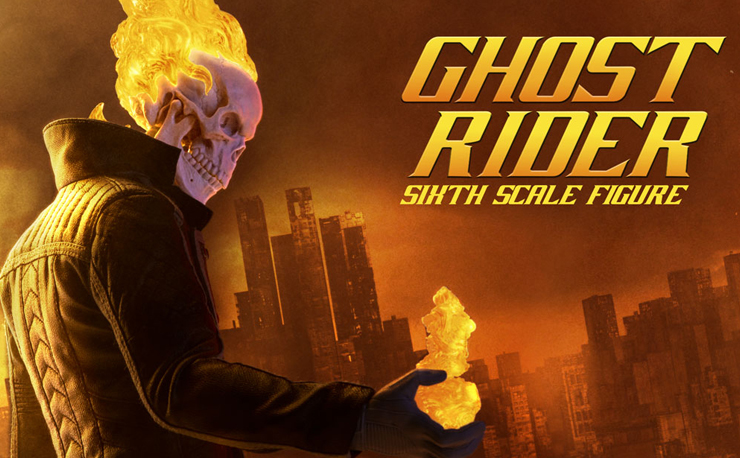 Even though Nicolas Cage almost tarnished the character's reputation, not even a bad script and wavering Texas accent can kill the popularity of Ghost Rider. While the Robbie Reyes incarnation blazed through Agents of Shield in a muscle car recently, the original Ghost Rider will always have a special place in our hearts, and now Sideshow brings him home with this awesome sixth scale figure.
Coming with a sculpted skull head complete with translucent fire effect and articulated jaw, a costume completely created from real fabric and three pairs of interchangeable hands (one pair of fists, one exclusive pair on fire and one pair holding his chain weapon), this highly detailed figure is so detailed that even the smallest aspect, like his belt buckle, is hand-painted.
Pre-order this 12" figure of the Spirit of Vengeance at Sideshow.com for $219.99, and expect it to haunt you all the way up until its arrival later in 2017 or early in 2018.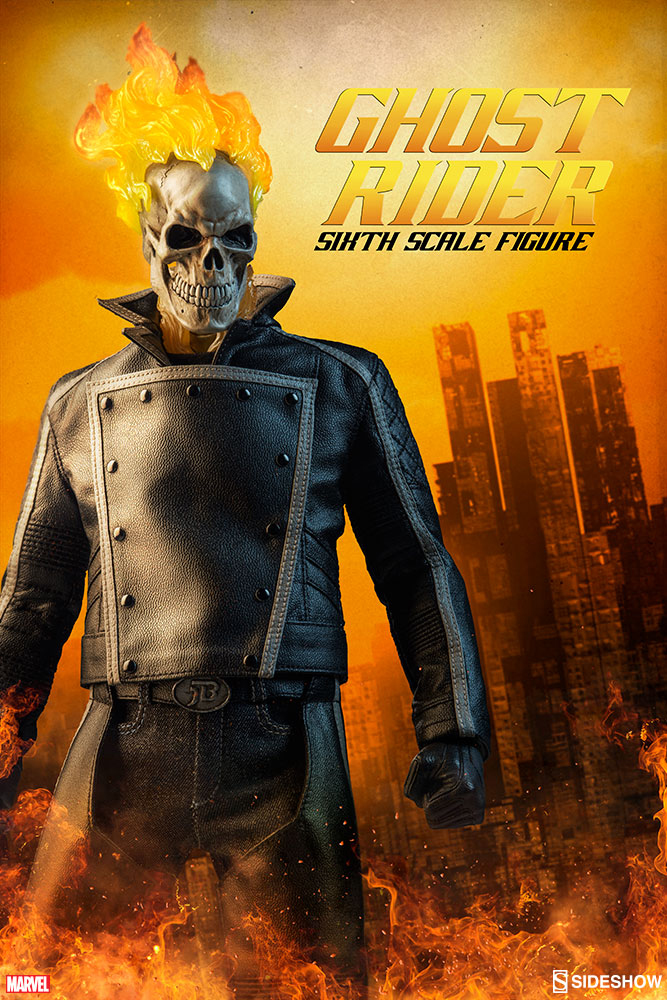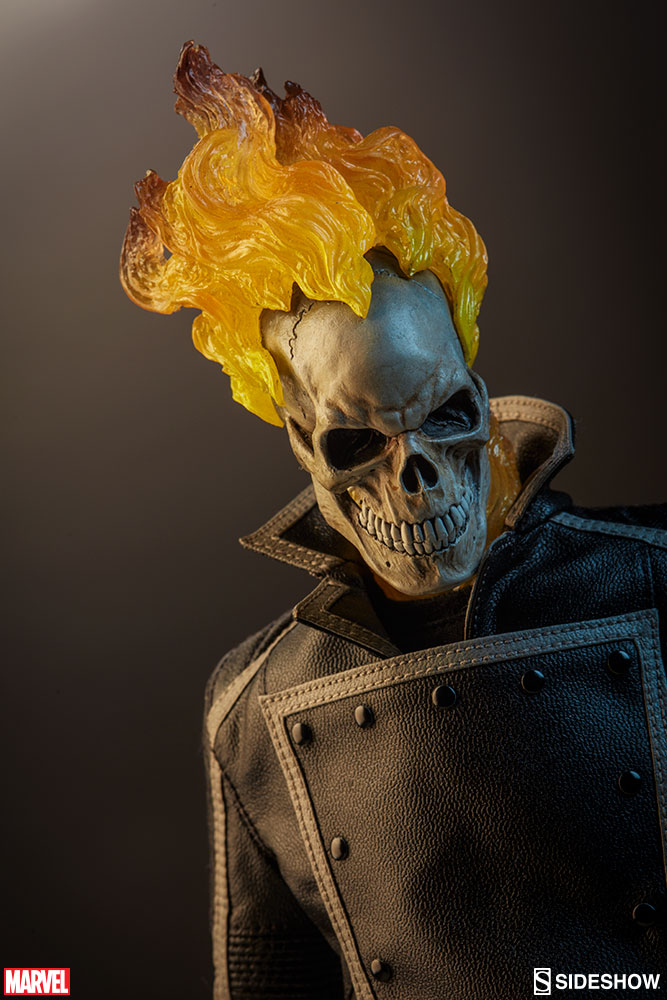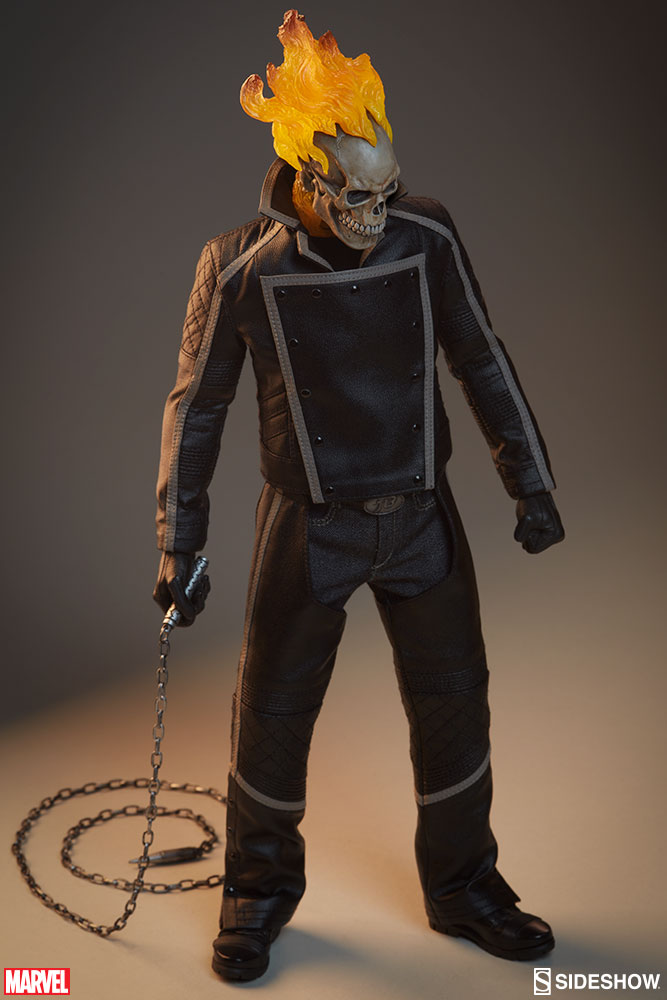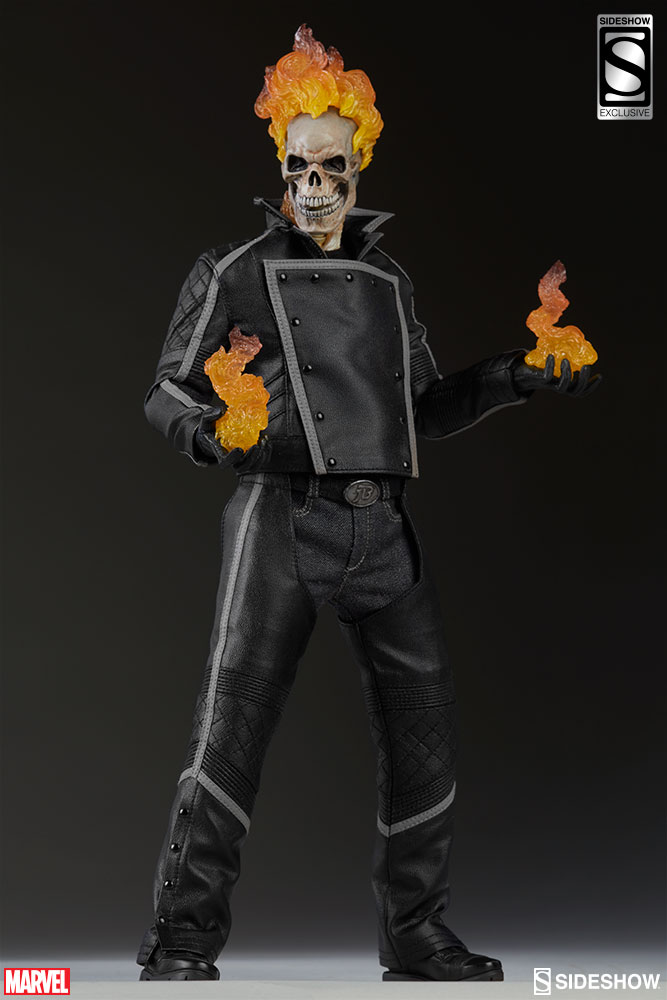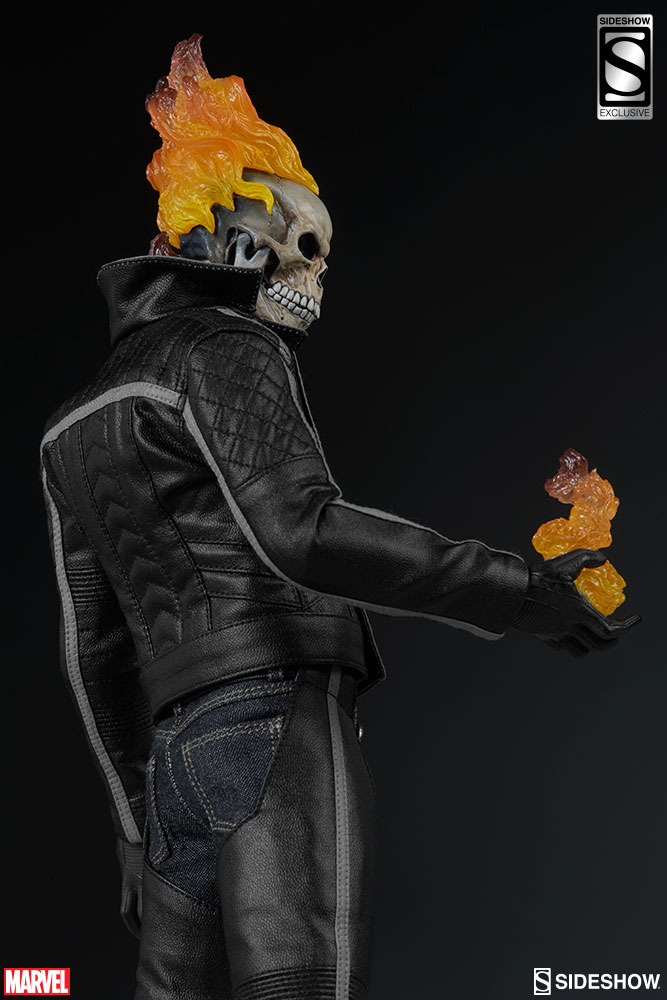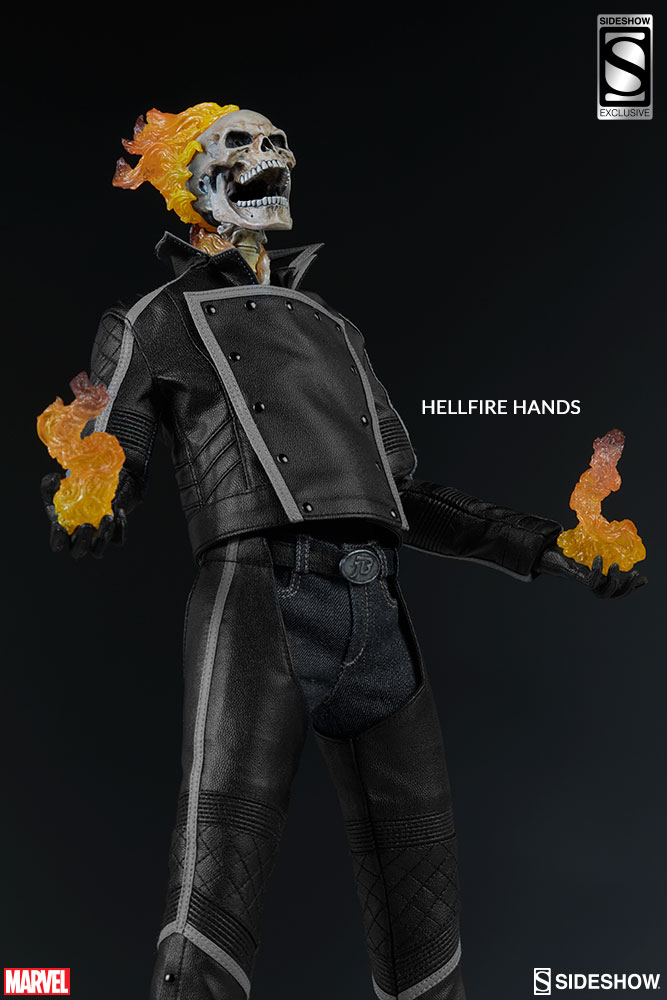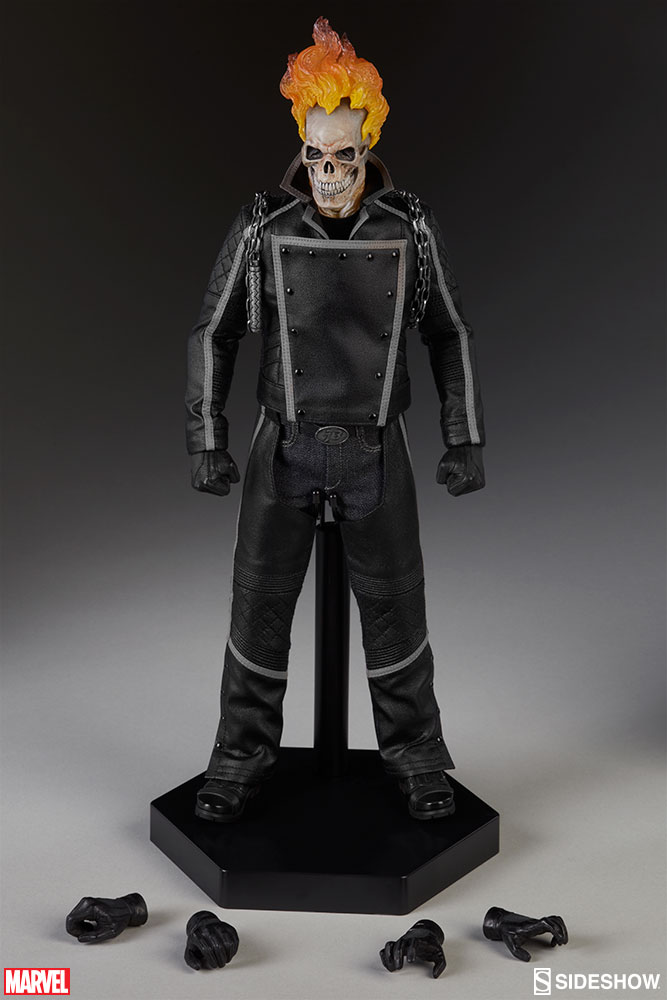 Click here to buy the Ghost Rider Sixth Scale Figure by Sideshow Collectibles.